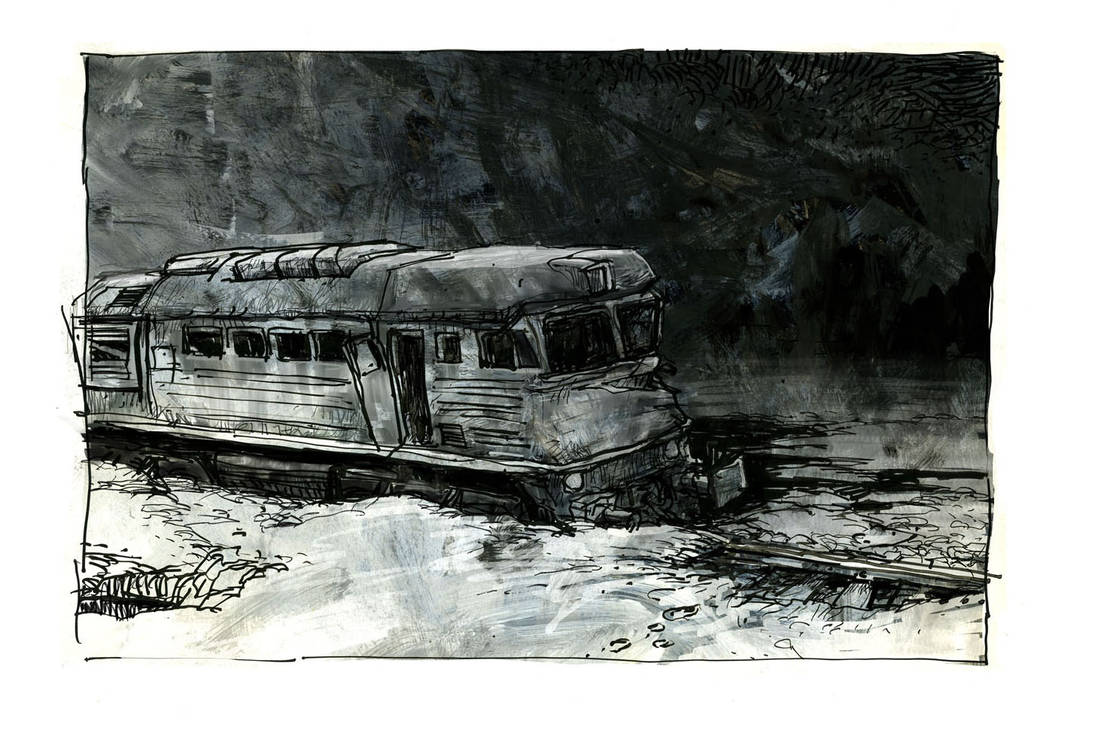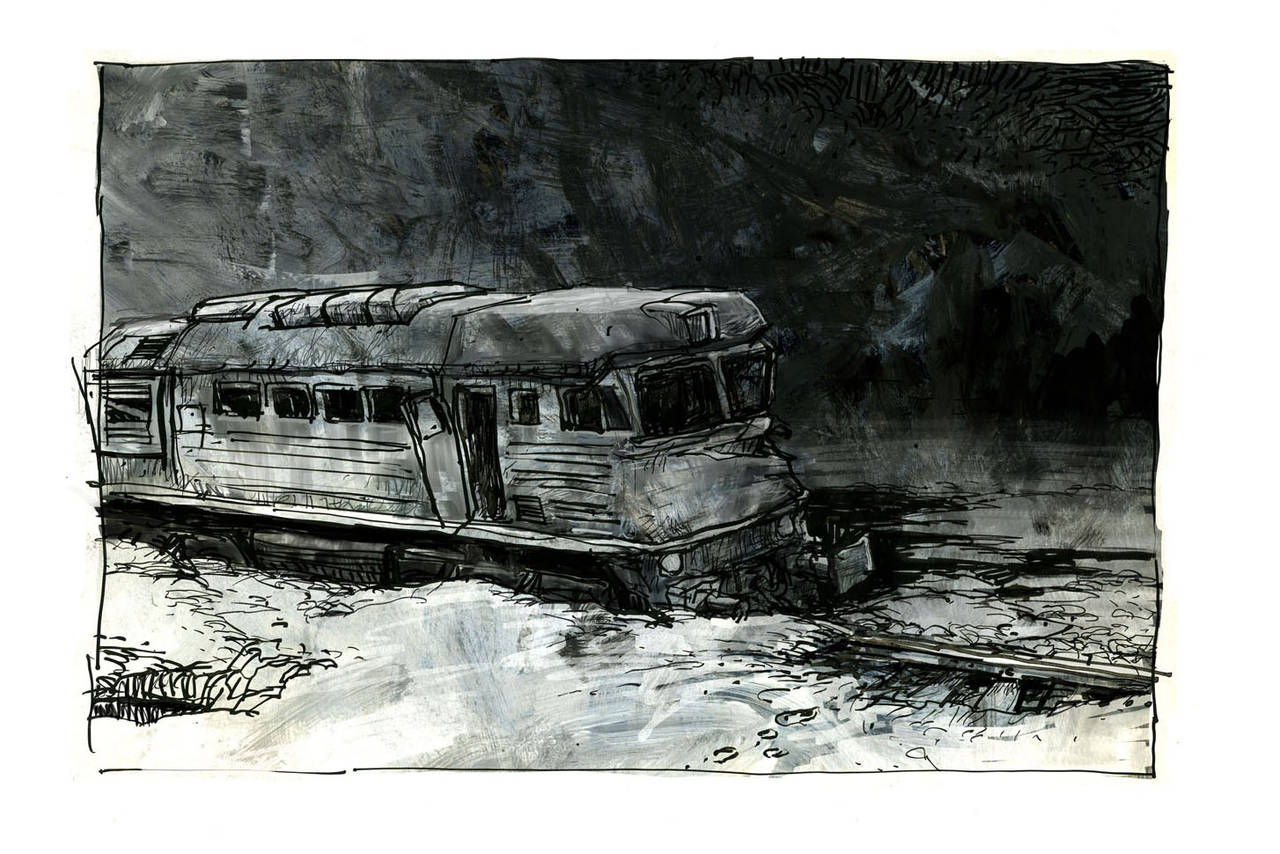 This is an old (russian I assume) diesel locomotive called Gagarin that I used to see a lot at when I was a kid.
My grandfather had train tracks right behind his garden fence and I used to watch cargo trains pass by when I was spending holidays at my grandfather's place.
This is ink on paper with some acrylic underpainting that I layered over in Photoshop.