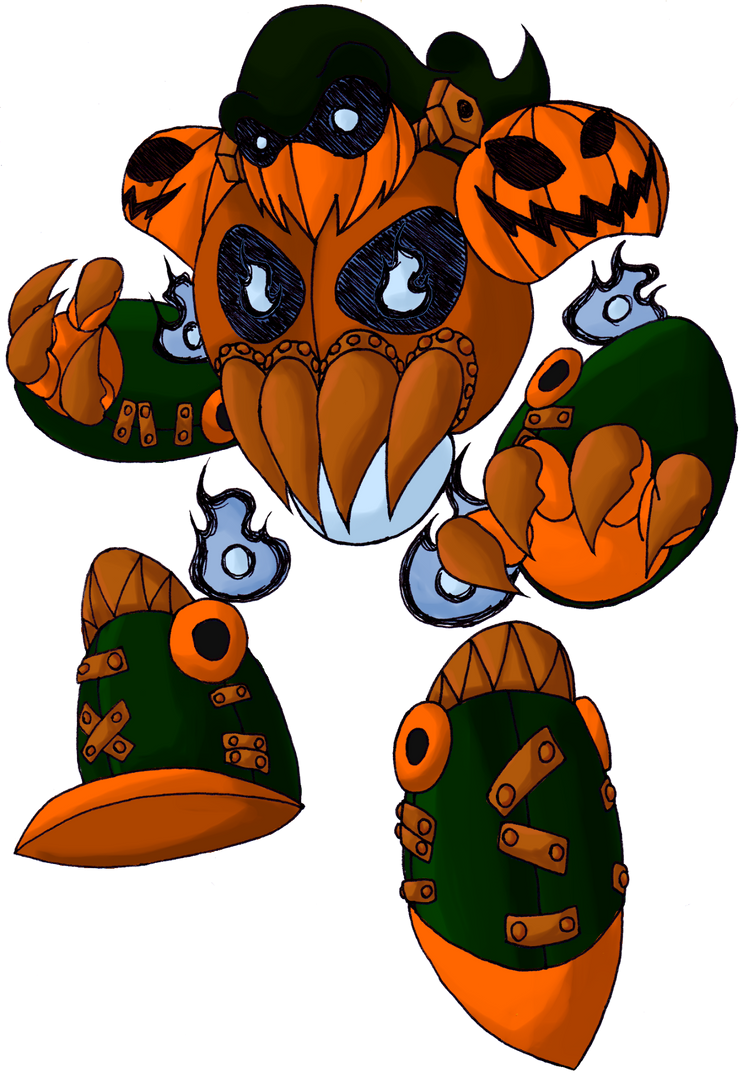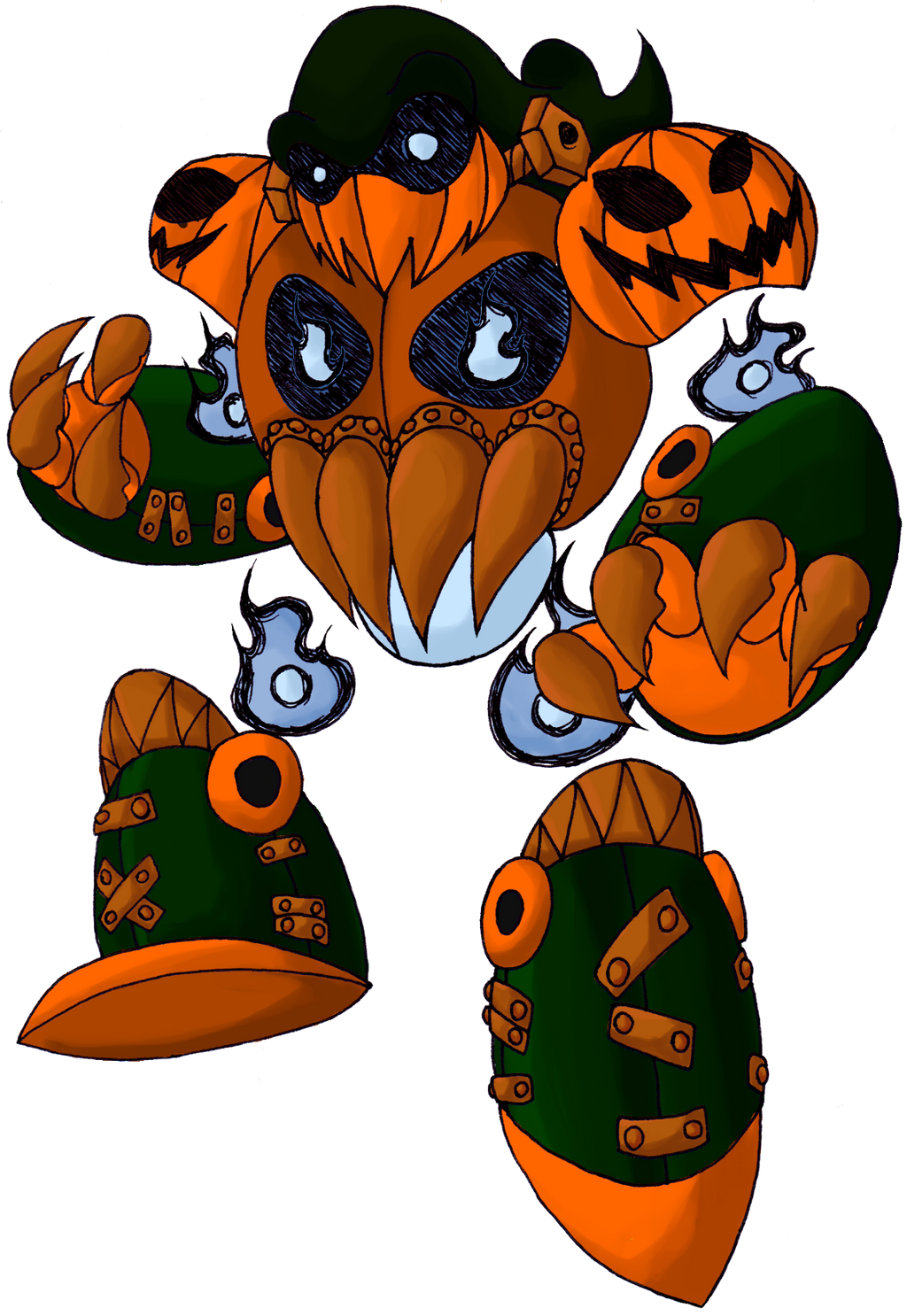 Drawn by me, colored by the amazing

Weapon Obtained - Will-O-Wisp
A fireball that travels in a zig-zag pattern.
Weakness - Blizzard Blade
The token fire user. Really wanted to avoid the stereotypical furnace/burner type of fire RMs, so put a lot of though into this one (of course, at one point I had a fire HowlMan concept on my mind), in the end, I think I made a pretty solid choice and design.
This ghostly robot powered by a mysterious energy spends most of the time floating around the arena, either swooping down to attack or shooting his signature Will-O-Wisp weapon at you, either as blue fireballs which travel in a zig-zag pattern, or red ones which fly in a straight line. That said, this firey spirited robot does not take well to cold, especially should you be able to fire an ice weapon upwards, so it could reach him even when floating.
Wispman (c) Me

MegaMan (c) Capcom


Loving it! Totally reminds me of the Pumpkinator from that one Halloween episode of Fairly Oddparents.
Reply

I have never seen a single episode of the show, so I don't know the character. But I'll take it as a compliment XD
Reply

Might be my favorite one. I am partial to supernatural themed stuff.
Reply

Happy to hear you like him so much ^^
I love all my robotic kids, but HowlMan might be my personal fav XD

Reply

Reply