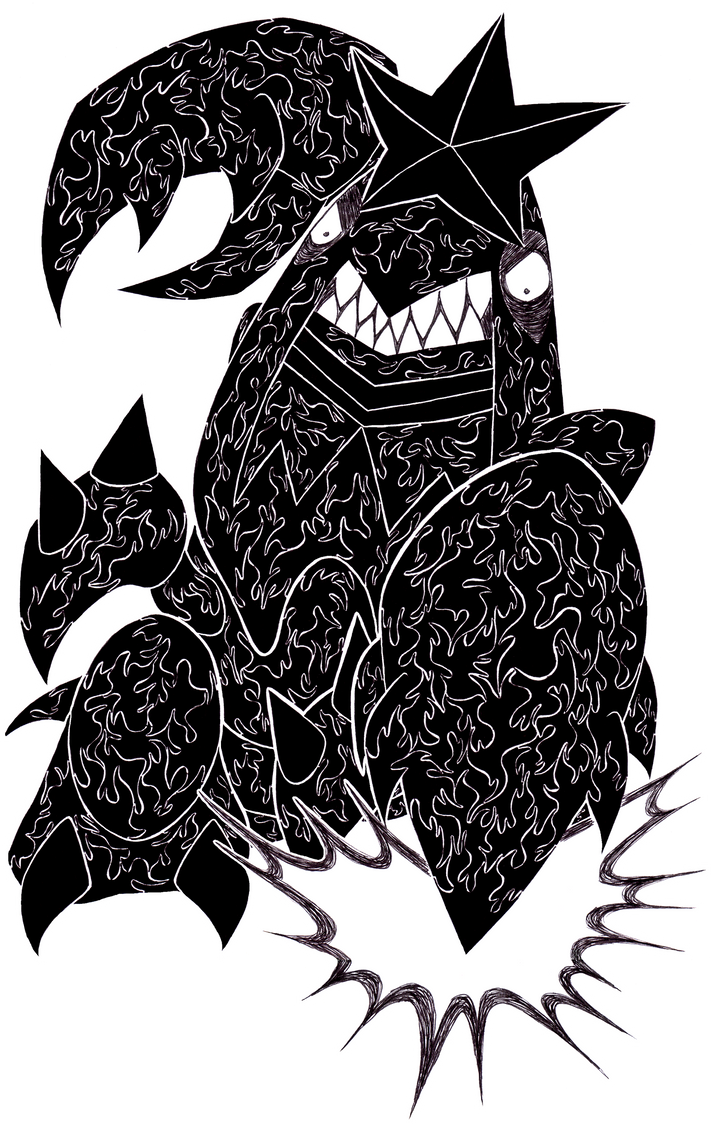 Watch
Crawdaunt from the Pokemon series.
Drawn for the Pokemon Tribute Project ~Gen.III at
Game-Art-HQ

As usual, I want to thank

for doing the cutout.
Not much of a story behind this one. Basically when I was playing Ruby, I found this evil lobster and trained it as my Water type. I just really grew fond of the badass design and wanted to give a shot at it.
Crawdaunt (c) Gamefreak


This may be from Pokemon, but to me it look slike a lobster creature from The Dark Tower book 2: The Drawing Of The Three...nicely done!

Reply

Haha, with all the outlandish references in Pokemon designs, I wouldn't be surprised if this would be the reference to this one XD
I mean, it invades lakes and ponds and attacks everything in them, leaving them desolate.

Reply

That Crawdaunt definitely looks daunting! I've only ever seen it with that dumb look on its face.

Love that pose!
Reply

Hehe, well, they can't show it too dark in the games, like most of the darker themed mons XD
But while it's face wasn't all that threatening (though if you'll look closely, the carapace around it's mouth is shaped like a screaming maw), but the eyes give away it's more wicked nature.
And thanks, was't easy to pose a creature with a unique anatomy like this, pretty challenging, but fun once I got the sketch done ^^

Reply