Okay people!

You know I'm always happy to share my every experience with Mandelbulb3D or other programs! And here I go. This time going for gnarlies in MB3D easier, cooler and less time-consuming. All you will need is Mandelbulb3D, picture for diffusing color in final, and UF, or any other software that can make you 2D gnarls. So let's begin!
1a -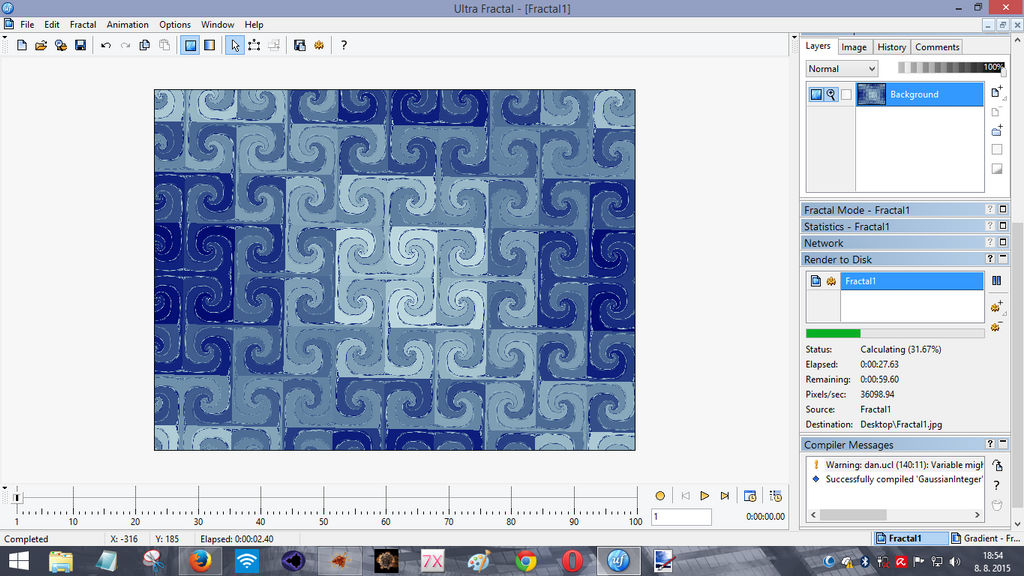 You can see I use UF for making gnarlies so for example I'll use this. Render done now, Let's proceed to MB3D part.

1b - Before you run MB3D, put the image in M3Maps folder and remember number you saved it as. You can also keep it opened. Here's example: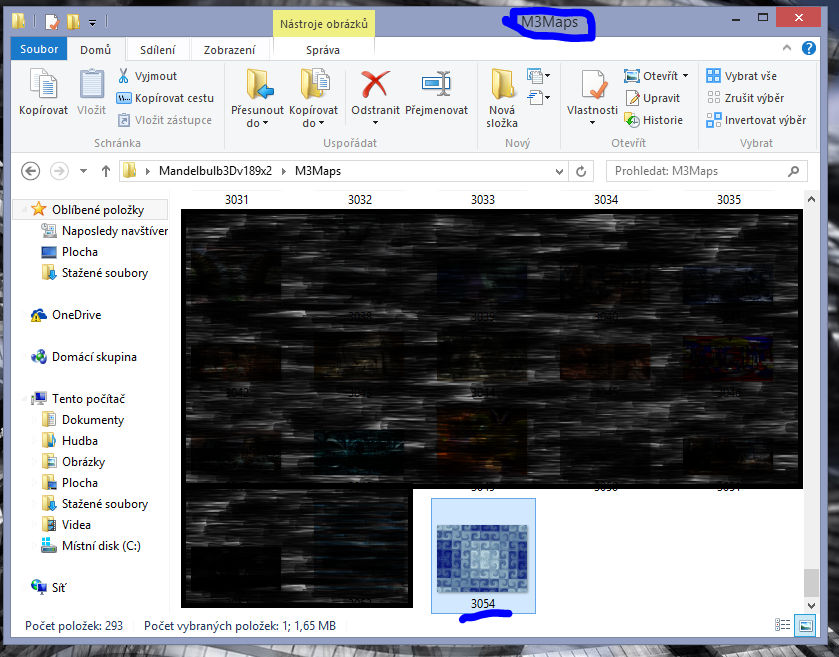 2. - Alright. I think you already opened MB3D and in first slot put HeightmapIFS, and the number of gnarly map. For quickier render set max Iters to 1. (Oh and of course lower Raystep and Stepwidht !) Also change H Scale for scaling roughness, smoothness or adjusing details of you map. Again showing example: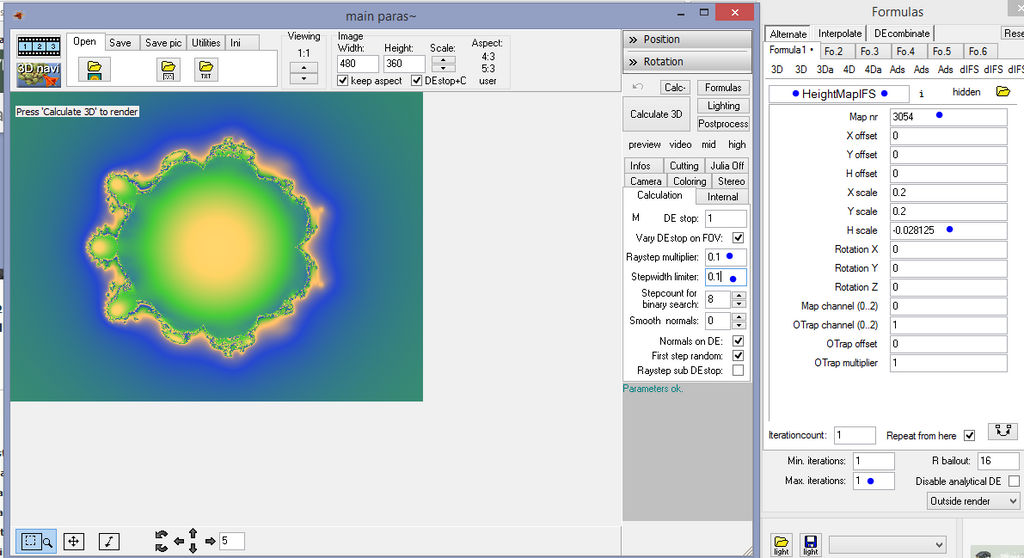 All you have to do next is to play with it in Navi-window, and then just make the color map up your taste ->



Choose your resolution, render, and here you go. Your absolutely own MB3D 3D Gnarl without using gnarlIFS formula. Good thing is you can pimp up your 2D gnarl in other editors, and then it can work even cooler as heightmap. This is what I made using my own heightmap, color-map and some post proccesing: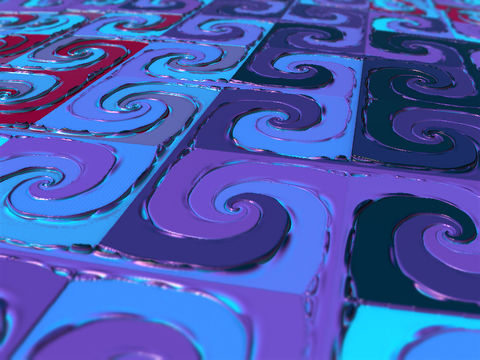 But I believe you can do way better!

Hope you find it useful! Now go, and show me your custom gnarls!

See you next time,
LukasFractalizator