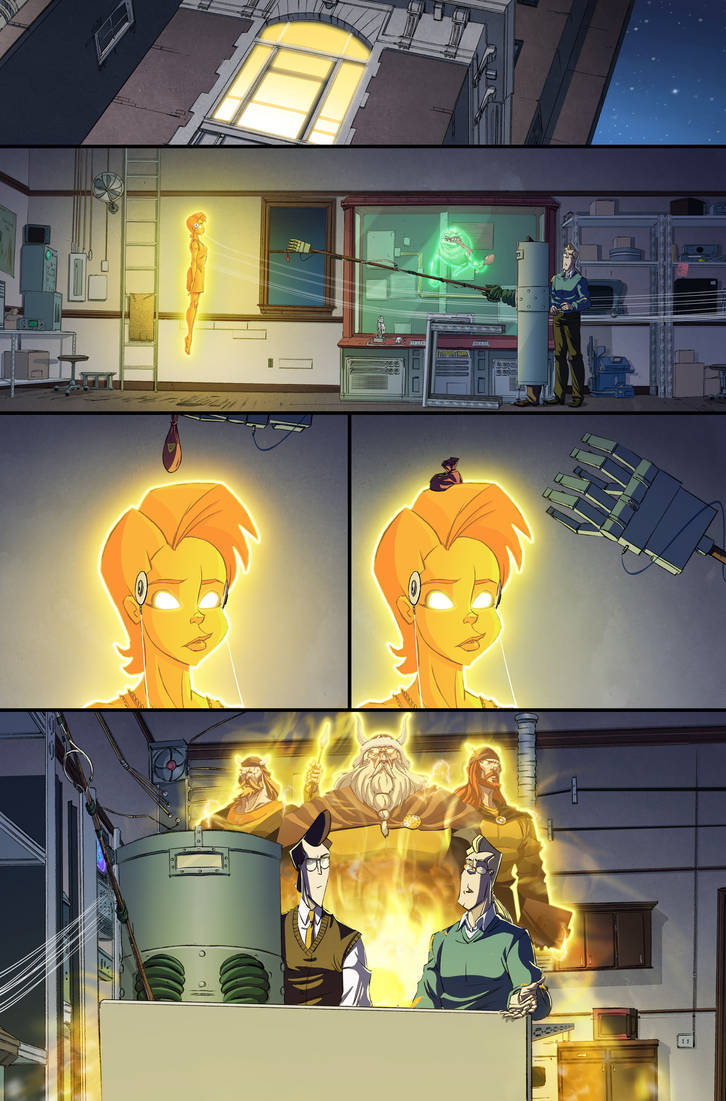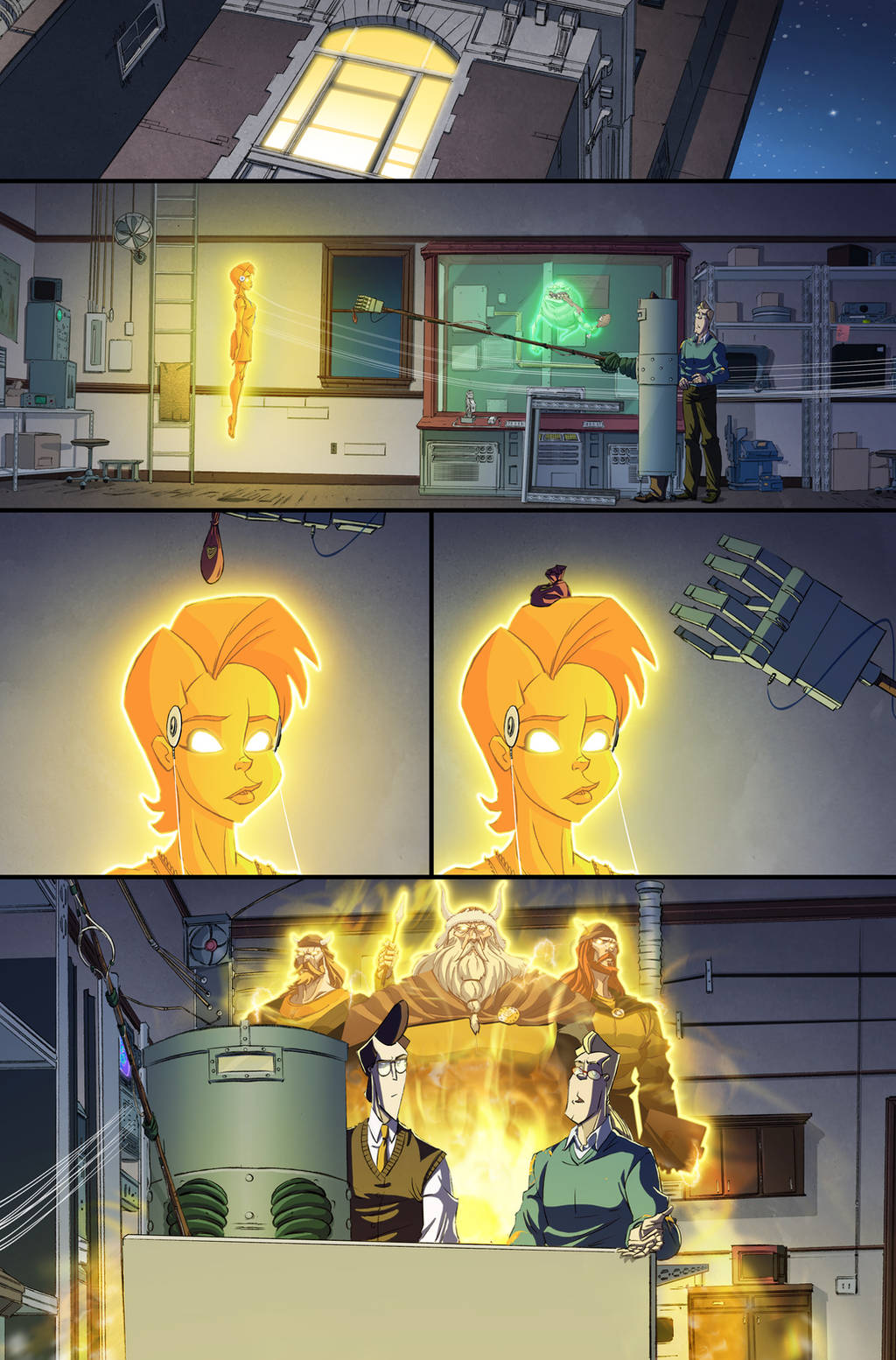 Watch

Reply

When I saw the scene I found myself wrapped in a cloak of my childhood nostalgia that suddenly overwhelmed me. I was speechless and only I added to my favorites on Deviantart.com and put only two simple words "Wow! Amazing!". But I decided to write my thoughts and comments in a more detailed response to revise this wonderful scene.
I always liked comic books. Since those in which the ink was faded or even just black in contrast to the low paper quality. I never judged either by its cover or appearance. Not all read. And only after delighting me with this scene nourish the desire to read the entire issue. Now I put my thoughts here. I hope you're not being boring. But I loved every page of this "comic book" that in my humble opinion as a reader is an amazing publication.



Reply

I not sincerely thought as much the fact that you can play some of the best moments in my view within the universe of "The Real Ghostbusters" when Janine Melnitz is simply mesmerized by an entity with human appearance outside the headquarters of Gusbusters to turn off the security system and thus let in that entity.

Or when it was owned by arcane forces of a creature who claimed to be her fairy godmother who makes her believe you need these forces to transform her body in order to achieve perfection in the form of beauty but in fact a plan to turn against the her friends. And little by little transform her body and mind into another creature of the same type which offers the beauty.
And when a Sandman takes possession of all the dreams of New Yorkers including Janine Melnitz that in the final moments of the episode shows his strength of will to realize a dream her to be one of the permanent members of Ghostbusters and give support to the Ghostbusters needed to defeat and capture that Sandman.

In all these adventures I realized character growth throughout the design and sincerely I loved the fact that the importance given to this character in this 'HQ'. It was great to see how creative you were to give readers like me a retrospective of character when Egon Spengler (with the look of the Egon movies, the unreachable dating platonic Janine, and her current boyfriend a teacher (a copy so to speak of the universe Egon "The Real Ghostbusters") come literally at the head of Janine and confront some of the striking memories in her life.

Also found it very interesting argument that you used as a background, ie a descent at least curious to rewrite the story of a monster of mythology that mixed Vikings and Courage to the Challenges posed by the gods. I just do not understand why the descent of the challenge needed to do it done alone. Bravery as if it were synonymous with stupidity. If we are strong alone with teammates we are much more stronger. I could not see the lines of the agreement a ban explains that the challenge that the descendants of those warriors was essential to go alone defy death.
Reply