Would you be interested in a sculpture of a Zelda character?

I was browsing for Zelda stuff and found
ArtyAMG
's gallery. He's one hell of a sculptor, and he takes commission requests!
Thing is, if I ask him for a character just for me, the price would be very high. But he said that, if I get 4 people or more to request the same character, he'll do a mold of it, and the price drops to $50 unpainted, and $150 fully painted!
So, would you be interested?? I'm interested in requesting a sculpture of either princess Zelda (TP), true form Midna, or Nabooru.
If you're interested, please send me a note about it!
It's very rare to find someone this good who takes requests, so don't miss this chance! Or else *I* will miss it *dies*
Features
Go visit their galleries~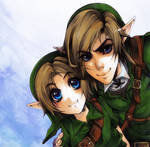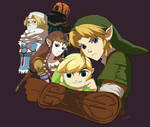 :thumb127794694: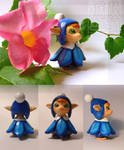 :thumb149881181: