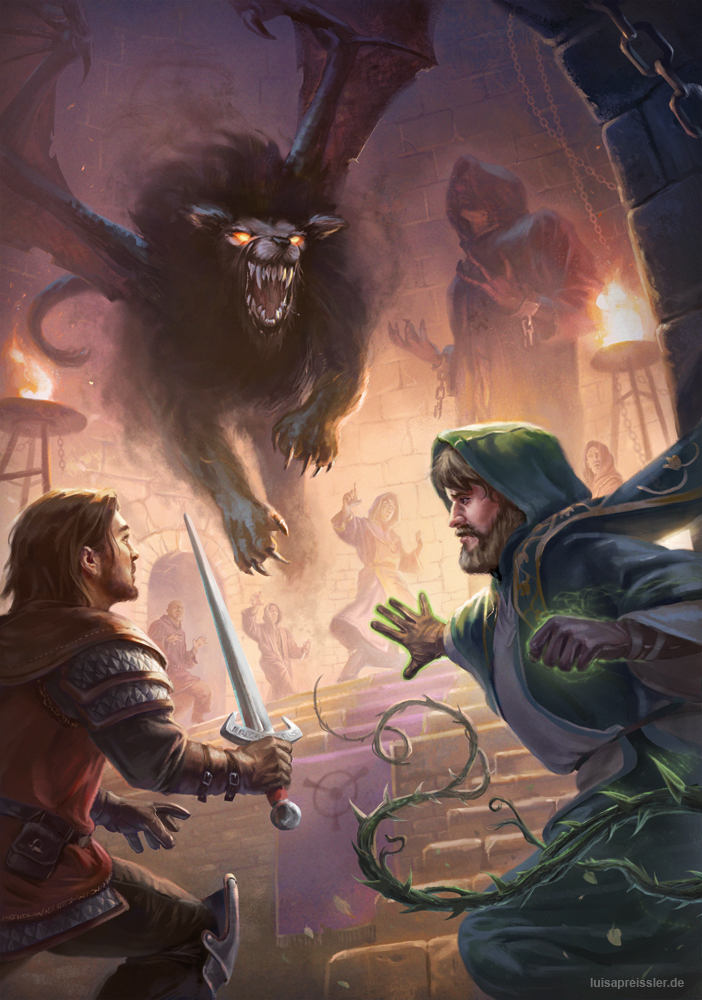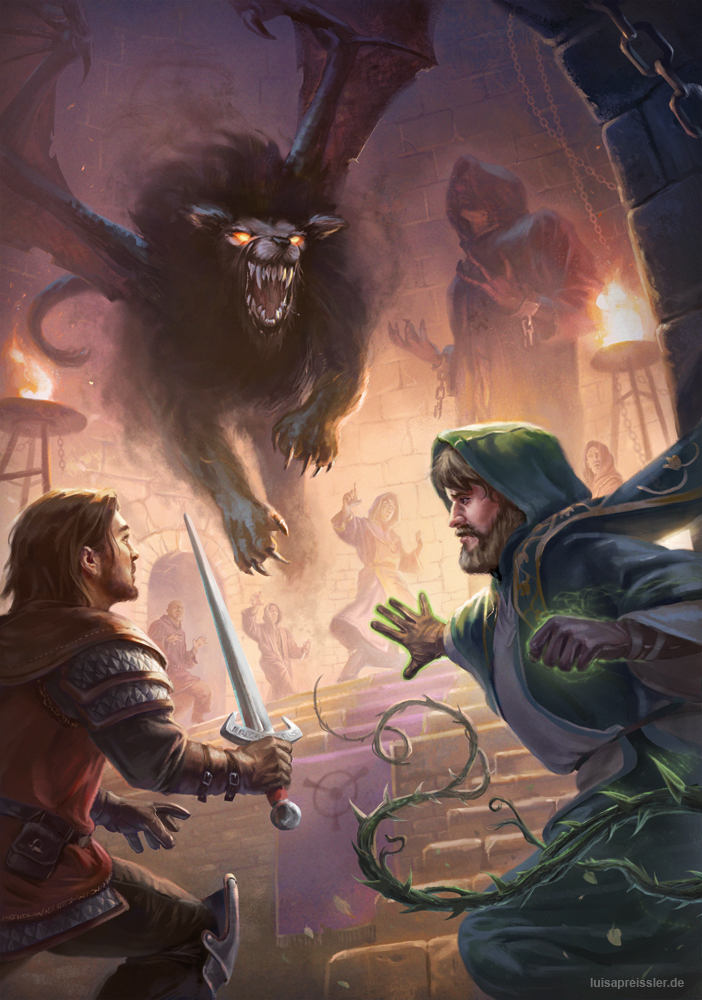 Collaboration with Klaus Scherwinski.
© Ulisses Medien & Spiel Distribution GmbH
Published in "Aventurisches Götterwirken", 2017




The black ash cloud mane of that Irrhalk is a beautiful idea.
The Peraine priest though - I like the moving vines, but not so much that green glow. I know the problem with invisible The Dark Eye spells or wonders, and I've done it too ... blue glowing shields or shoes ... but still.
Looking forward to more TDE illustrations done by both of you.

Reply

Ooooo! Another action picture from you.
<----- frozen in awe
So much is going on in here. If I'm right, those monk-ish men in the background have called up this demon. The knight is trying to kill it. The wizard is either trying to help him (Go Gandalf's younger twin!) or stop him (Sauron's much younger, better looking twin). Not sure, though I lean more towards to former idea. What can I say, I like my handsome dudes to be on the side of good?

Also, just to keep up the trend of sharing my weird thoughts, that wizard makes me think of a combination of two Earth benders from Avatar: The Laster Airbender. Toph and Bumi.
Reply

It's no wizard, its a priest of the goddess of healing and agriculture called Peraine. from The Dark Eye. So he's one of the good guys fighting this cult of the evil Nameless God.
Reply