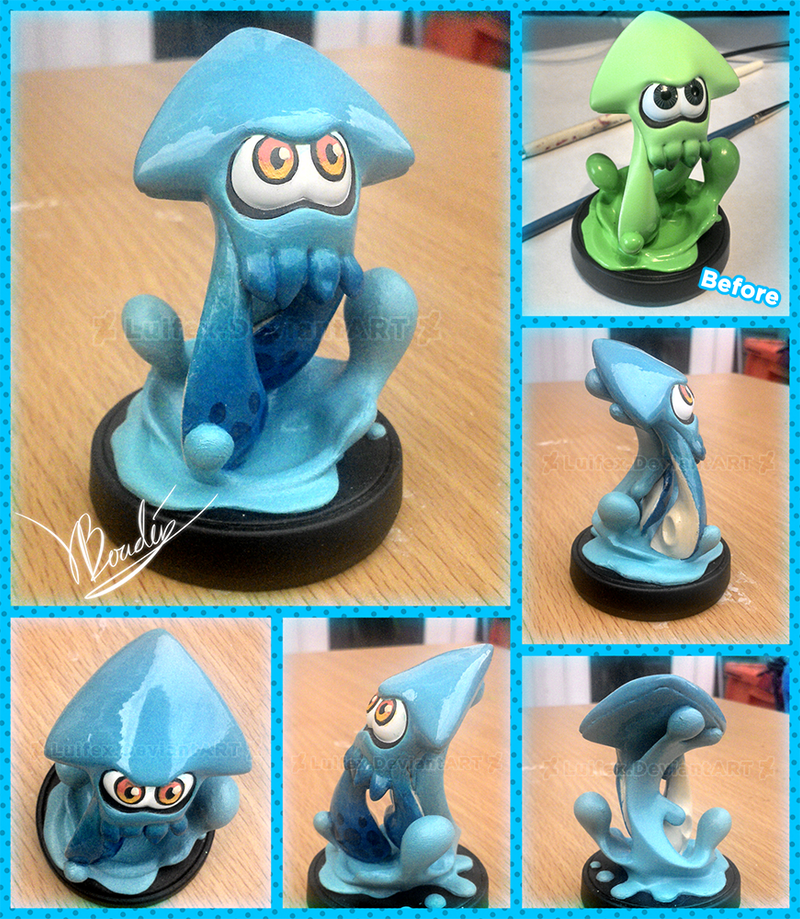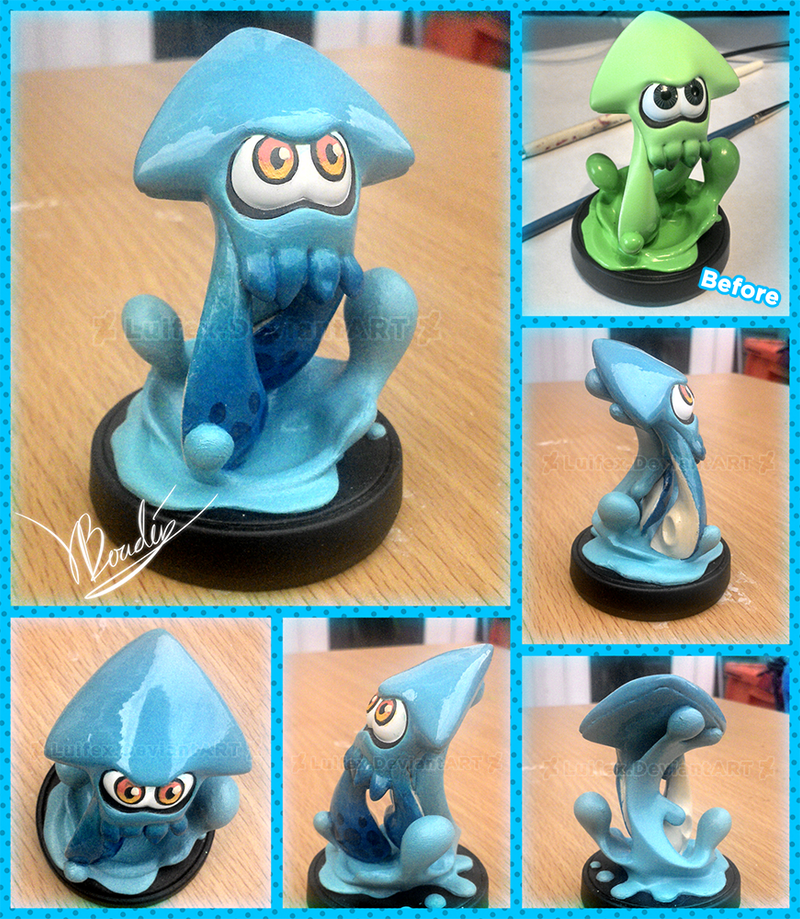 Watch


yay for TEAM TURQUOISE!!!
i really wish you could pick your own colour in the plaza...
so here's my repainted amiibo to my desire


as you can see the original was mat-textured squid with shiny ink, i thought it would be neat if it was the other way round
what do you think?


change the eyes because why not?


Waouh ! Amazing !
So shiny, seems like it's really just getting out of ink !

What kind of paint did you use ?
Reply

this is really lovely repaint!
Oh and if you like one of the color for the plaza,
just go to the octo valley lvl thats your fave and
your inkling will be that color too!!
Reply

So shiny. So pretty. :3 Blue's my favourite colour <3
Good job on this one ^_^
Reply