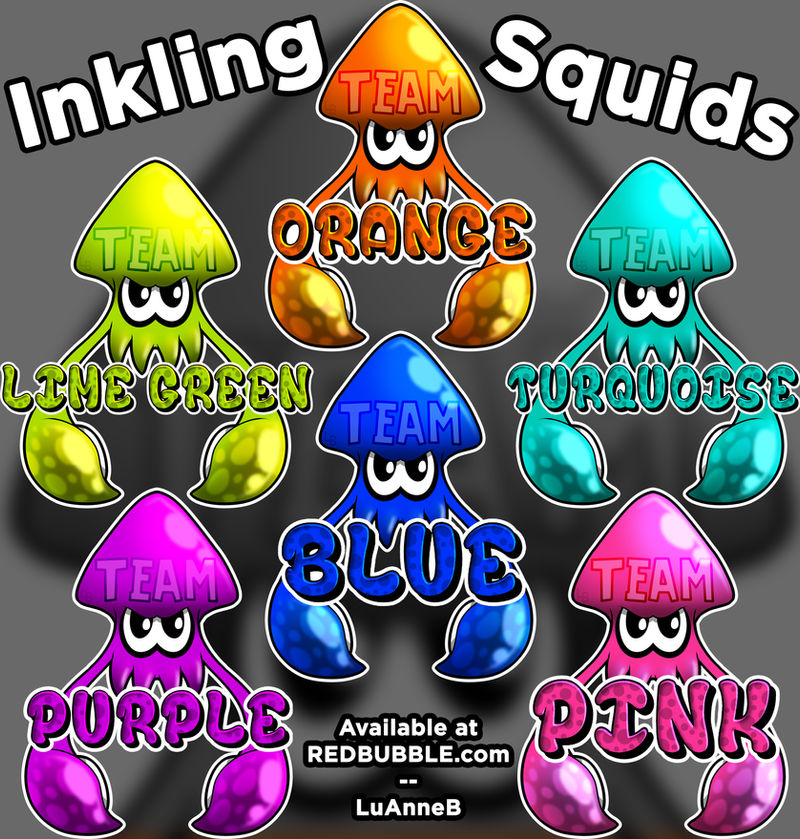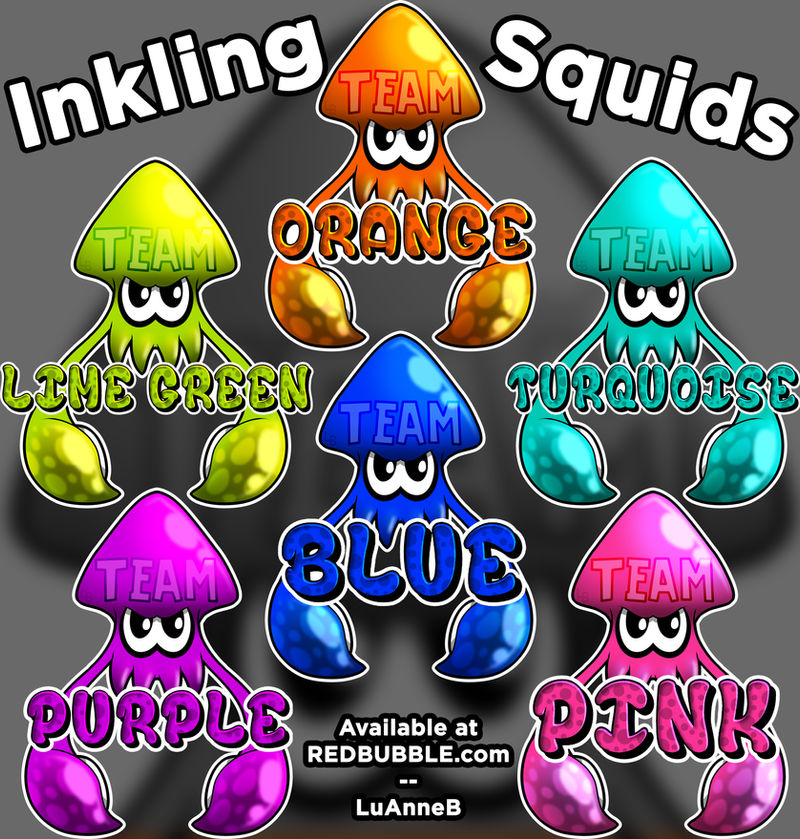 Watch
Inkling shirt designs!! this was really fun to do

personally i'm Team Turquoise

which are you?

i finish uni soon... so expect a shit-ton of art starting from next weekend (after June 6th)

Reply

Lime green? I call it slime green.
Aside from that, this is really cool.
Reply

PURPLE BECAUSE OF THE MALE CHARACTER WHEN IT'S MALE... CAUSE HE GOT A PONY TAIL..........................


Why do chu no get it
Reply

purples a really nice colour

lol
Reply

purple, with blue and pink secondaries.
Reply