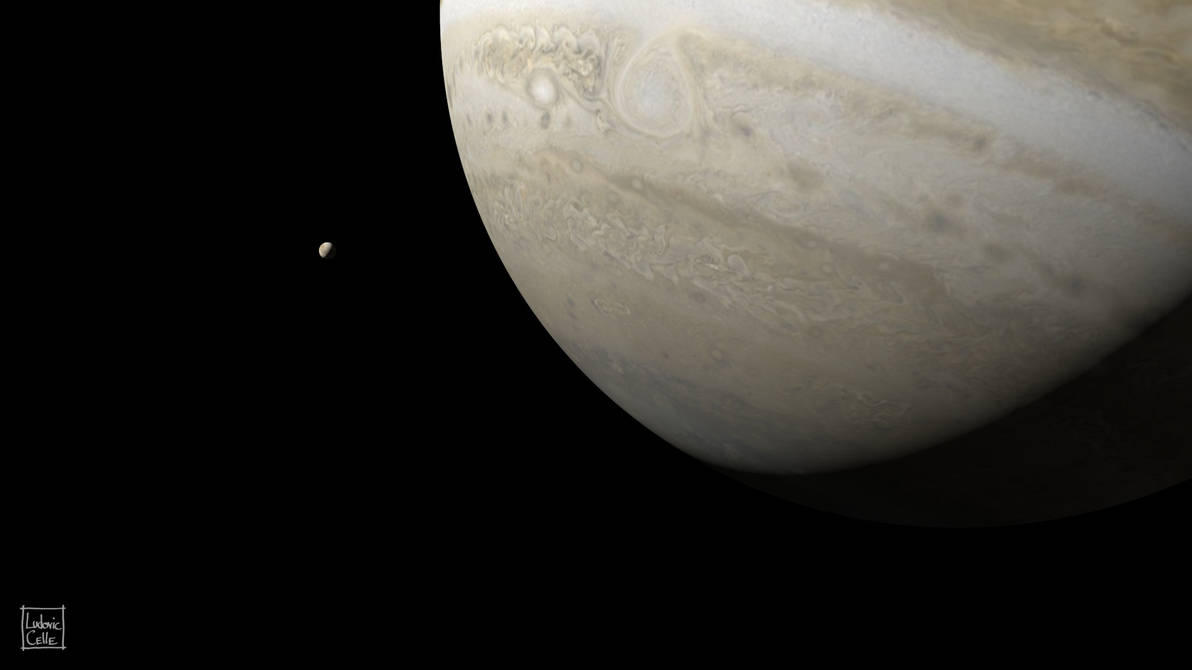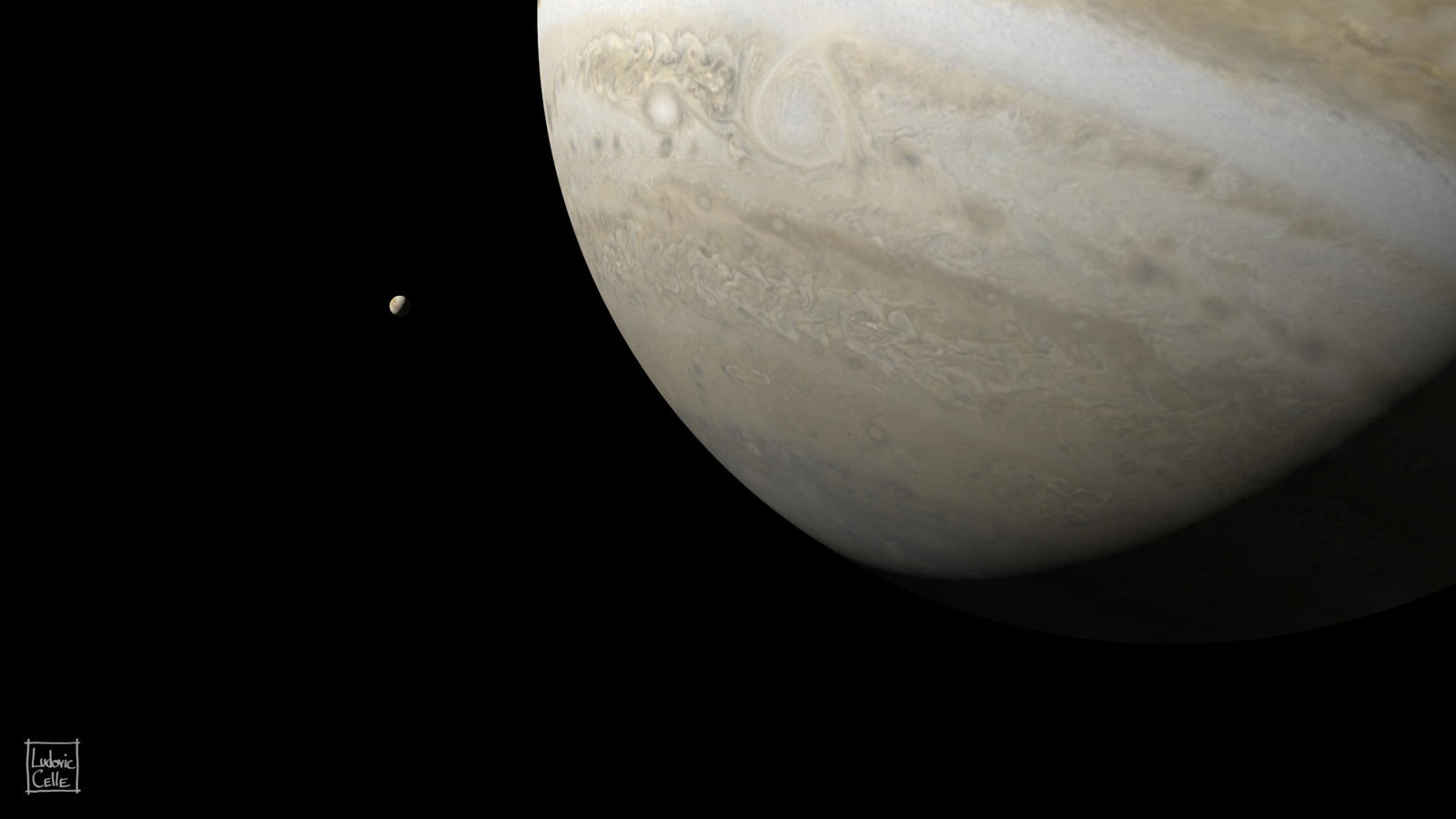 A quick test of planet making on Blender.
This image has been much inspired by the space visions the excellent recent movie EUROPA REPORT.
The Jupiter map comes from this page :
www.mmedia.is/~bjj/data/jupite…
and is based on data from NASA's Cassini probe.
The Europa map comes from the same site.
Made with Blender on Linux-Ubuntu

I saw that movie!! It was brilliant, like this picture. Might I make a slight recommendation? stars! not loads just, a few to fill in that background.
Reply


Good recommendation, but I'll have to check how realistic it would be. Generally when a planet is shot, you see no star around because the camera's light focus is on the planet, not on the darkness of space where the stars a indeed present but not as much as the light reflection of the planet's surface.
Reply

Reply
This is awesome.

Reply

Great work. Looks both beautiful and believable! The work on the shadows are wonderful. and the rings are just intricate.
Time to add Blender to your list of programs in the profile page of dA

!
Reply

Hey !

Thank you very much for your comment dude !
Indeed, Blender must join my skill list

It's been a long time learning it.
Thanks again, have a great day.
Reply

Very impressive sir,
this has a magnificent atmosphere to it. WOW!
Reply

thank you !
Actually, if I was more skilled on Blender, I would have put some thin atmosphere around Jupiter to give a better sense of "gas planet".
Reply

Epic! I like how this view of Jupiter is different to that which we see all the while with the Great Red Spot on view!
Reply

Thank you !

Actually, the spot visible here is not the "great" one, but a smaller one. Anyway, it still contributes to the composition of the picture.
Reply

Awesome!
Jupiter is my favorite planet

Reply
This is my favorite planet I got to like this. By the way I've heard they are planning to send a probe to Europa.
Reply