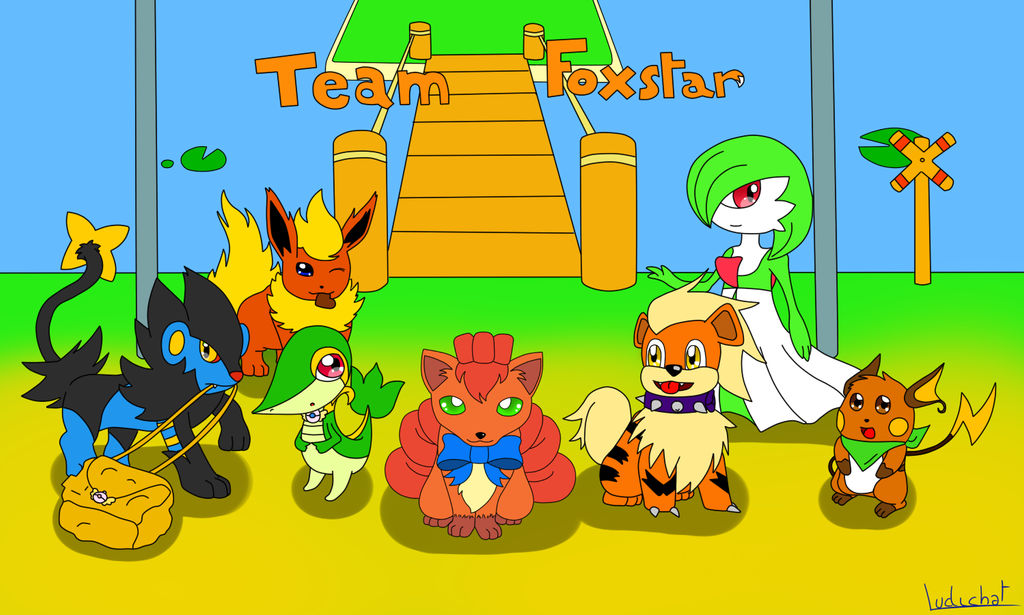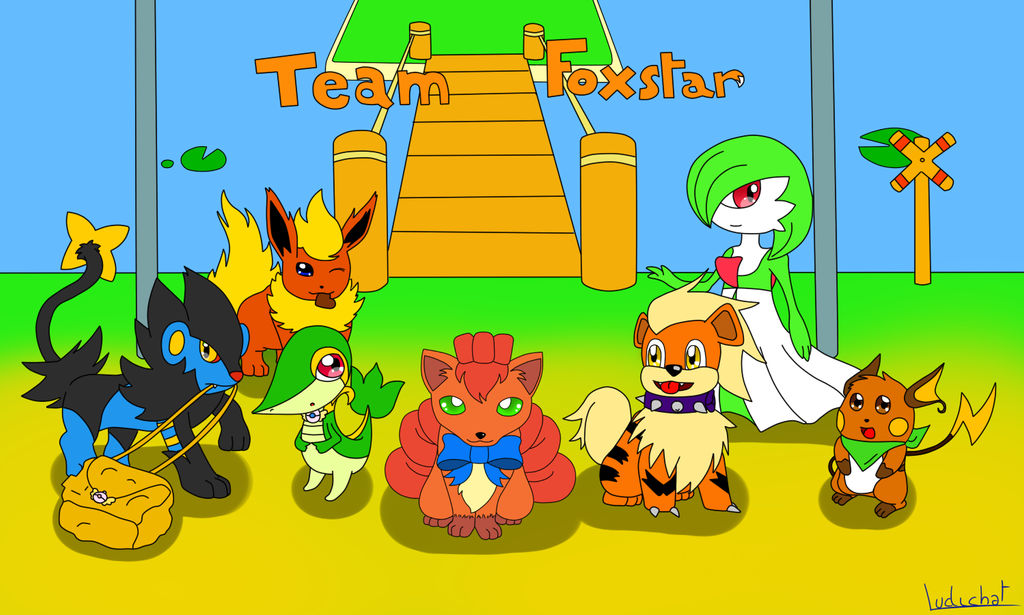 Hi! Long time since I didn't post anything, right? I plan something big but it makes me very busy, and hey, I'm not drawing all the time, I also have homeworks and of course you're not the only ones that wanna play and have fun.
Anyway, this drawing is about my guild in Pokemon Mystery Universe, an online fanmade pokemon mystery dungeon game.
characters:
Luxray: Ymuy aka

(member)
Snivy: Me, Ludichat (admin)
Flareon: Erlade aka Erladino aka

(admin, he's also mapper)
Vulpix: Voltray aka Foxie aka

(guild's founder, he's also developper)
Growlithe: Demetri (admin)
Gardevoir: Shinkei (member)
Raichu: Shiji aka

(member)
There are much more members but I couldn't draw them all and here are the ones you could see the most in-game.

The Vulpix (aka foxie) looks a
tiny
bit squished, but other than that, great work!

Reply

He doesn't >:C
lol thanks (for the watch too *hug Skarow*)
Reply

so cute! Nice job, Ludi~

also, it's spelled as Shiji, without the 'n' owo; And the Raichu's a girl... x'D
Reply

Yeah sorry, I'll correct it, I wasn't sure because Shinji is a pokemon character, and does male and female raichu look different?
Reply

Reply

And im carrying a ton of stuff... As usual...

GOTTA KEEP MY STAMINA UP! ^-^
Reply

Hehe this is awesome! Nicely done, Ludi! ;3
Reply