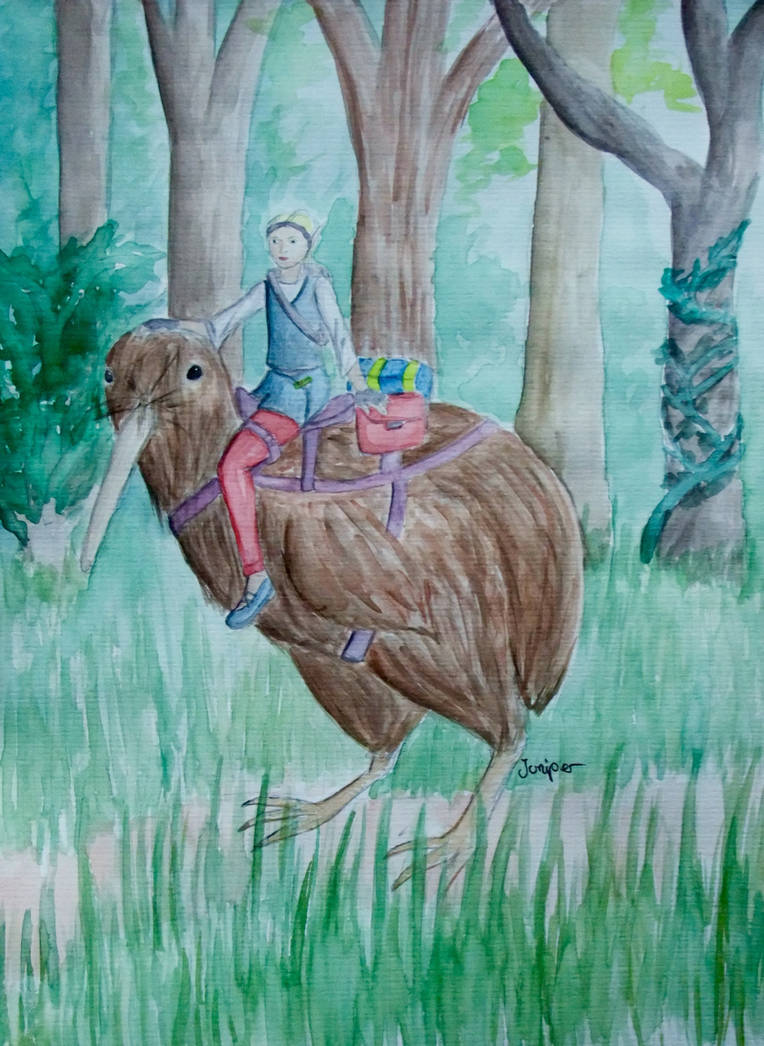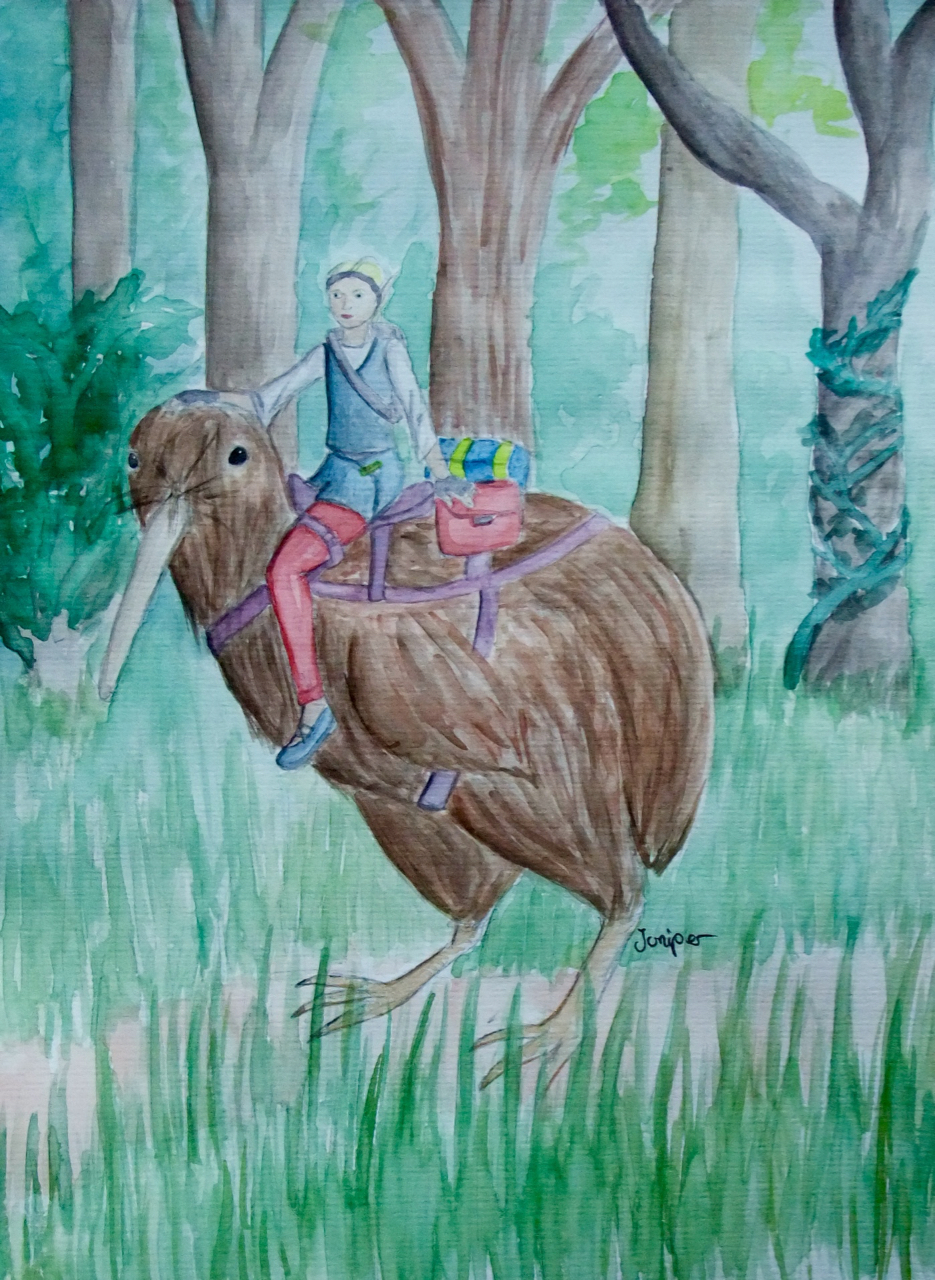 Watch
Giant kiwi, not tiny person.

The rider is Erameti, Ilya's parent. The bird will get another name than kiwi eventually (there are no actual kiwis in the Elvenlands

).
Watercolour.

I L O V E ... K I W I B I R D S!!
great job on the drawing!

Reply

I really love this style

Really fitting for a giant bird!
Wonderful!
Reply

Reply

depends on your definition of kiwi

most definitely one here hehe. Love the picture

Reply

Not a kiwi in the sense of "Lives in a fantasy world that has different species than our world". And thanks.

Reply

So cute

I really like this!
Reply