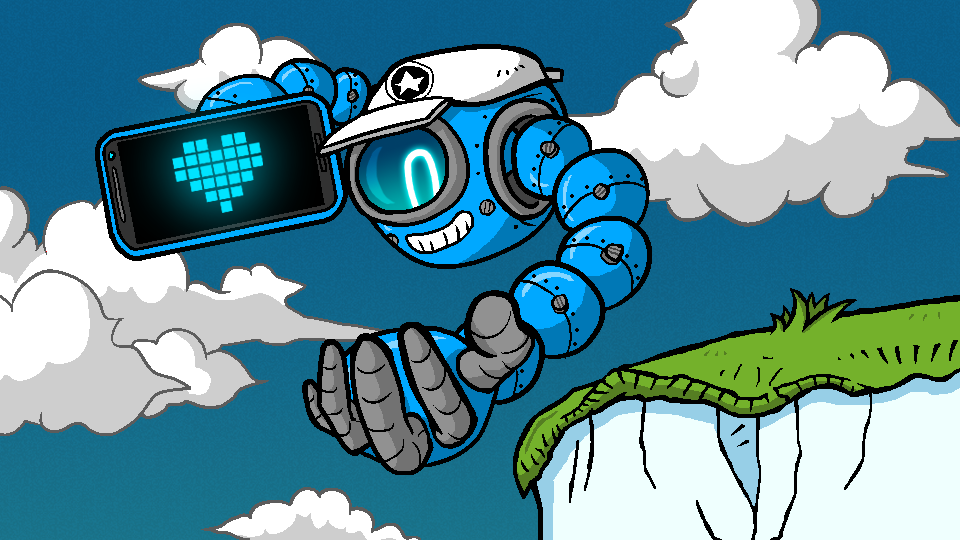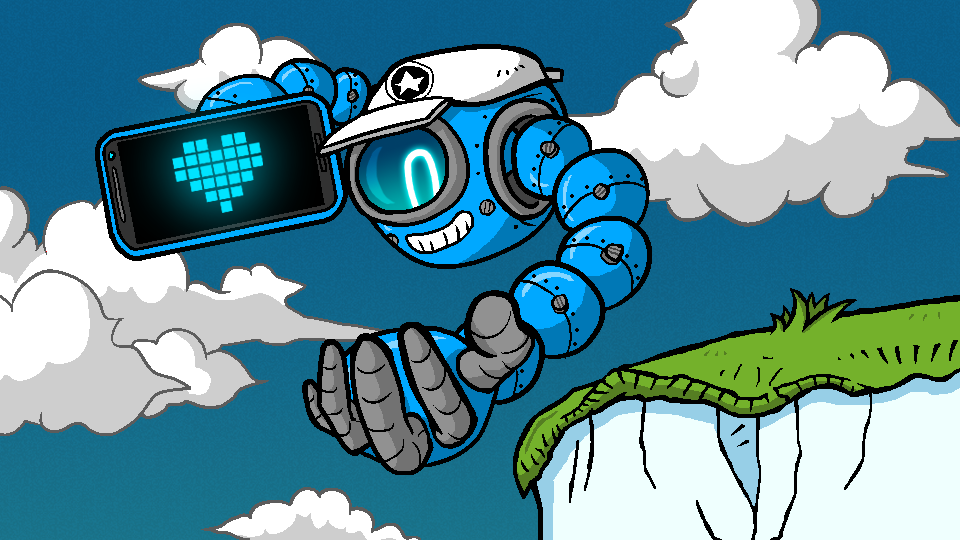 Watch
Just moving some elements about while designing my new website, and they made a pretty nice composition scene which also serves as a sneaky preview of the new Luckettopia! (is this one 2.0 now or 3.0...)

This bionic chappo was quickly born out of necessity to hold a certain section up over another, keeping the whole thing a cohesive 'scene' design. Er, you'll get it when it all goes live.

He's a callback to an old Luckettopia character, MangBot, given new purpose and a lick of paint. I quite like him!