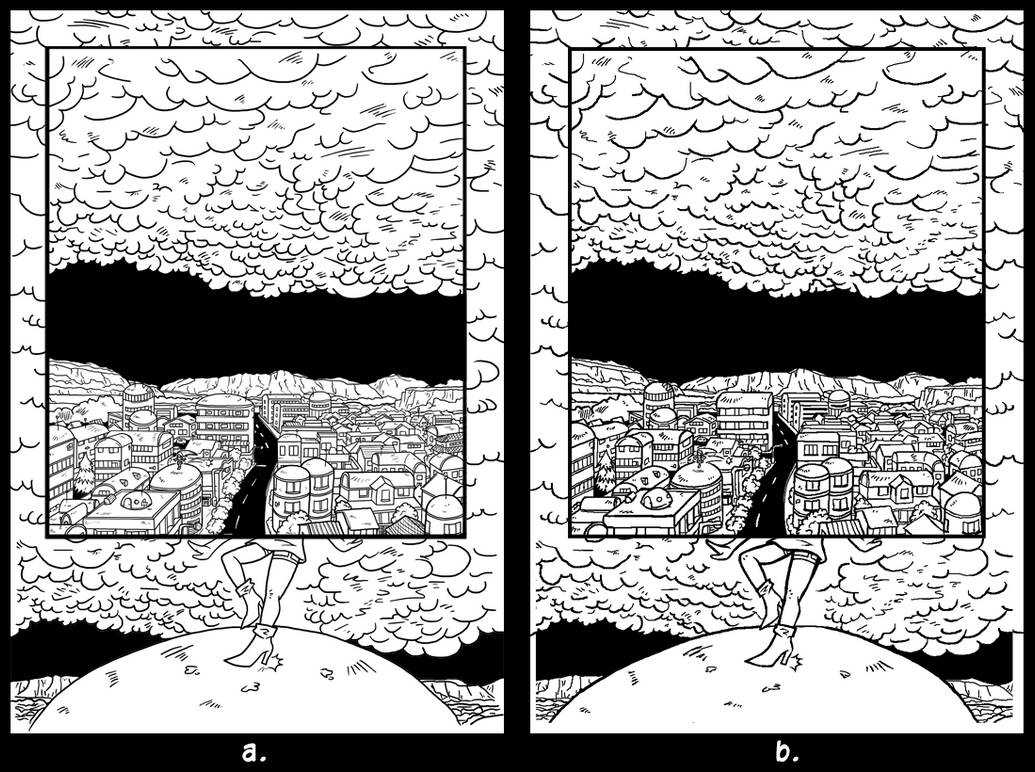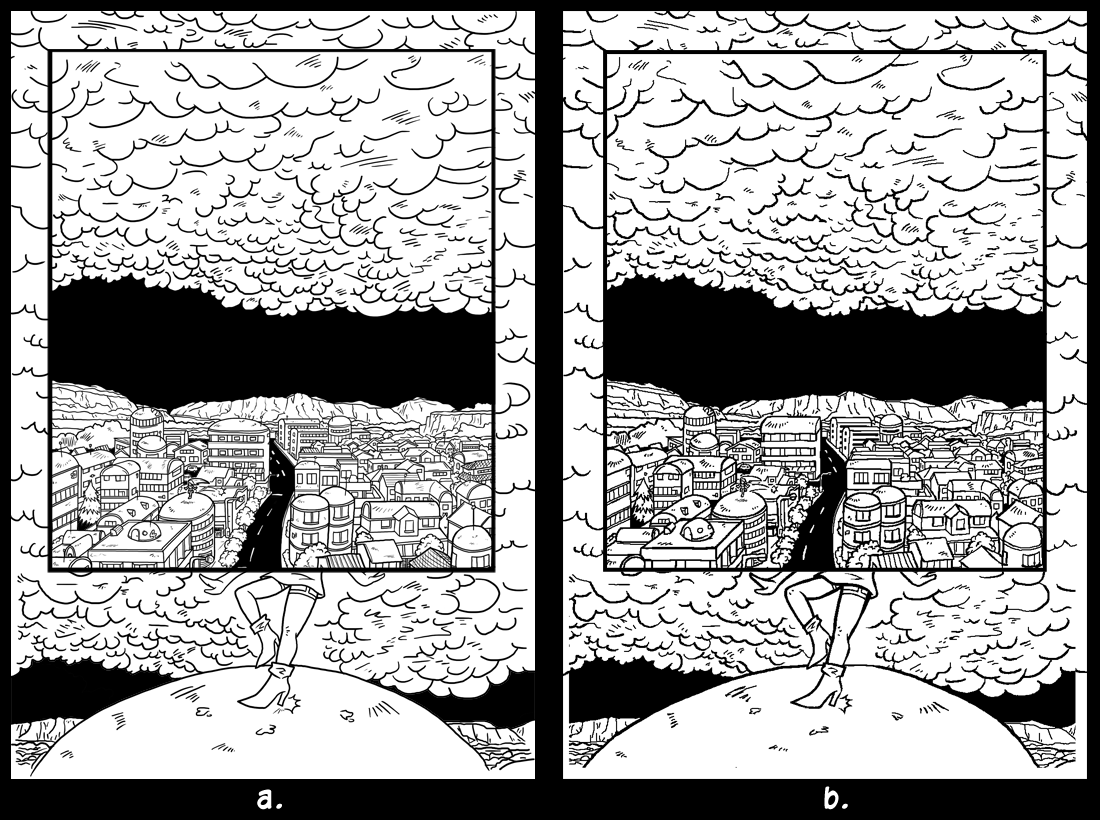 Watch
More than likely a cancelled comic project currently, these pages were drawn a year or two ago. Recently getting to grips with some new digital brushes, I was forced to question once again whether I liked anti-aliased brushes or pixel brushes the most for my work and style. Figured you'd help me out here DA and list your preference of (a.) or (b.) in the comments below!

I think i prefer 'A' as it looks sharper and more defined - more detail in it also?. B is nice though - more catoon'y/comic like. Erm .. Going for A i think!
Reply

a looks better in general, but b does have a benefit in making the city fit in more. Still, a.
Reply

I thought I preferred A but the buildings look bolder in B which I prefer. Yeah its B overrall.
Reply