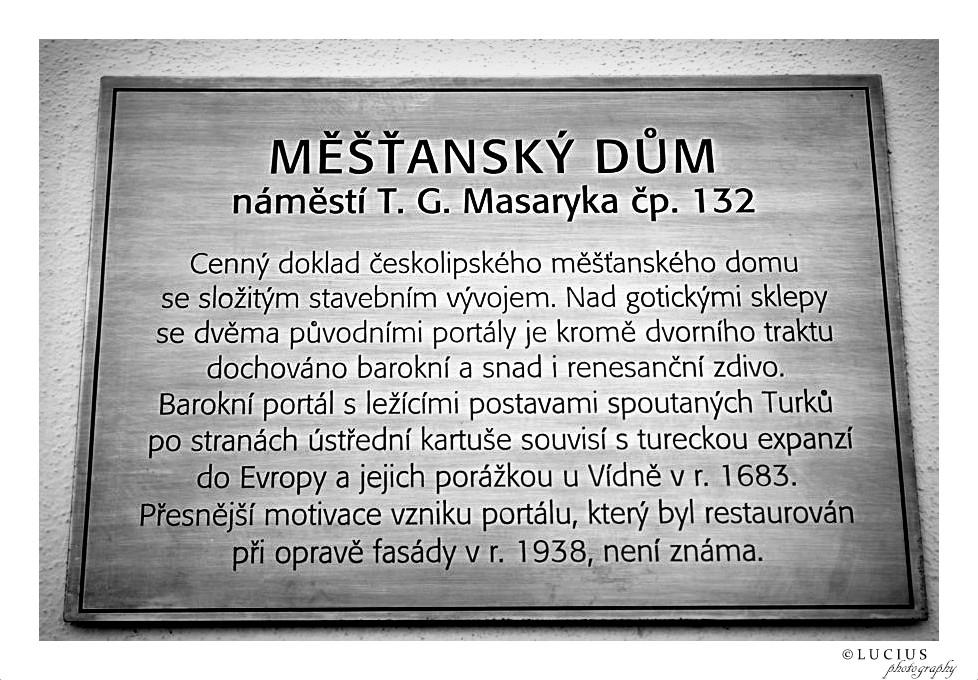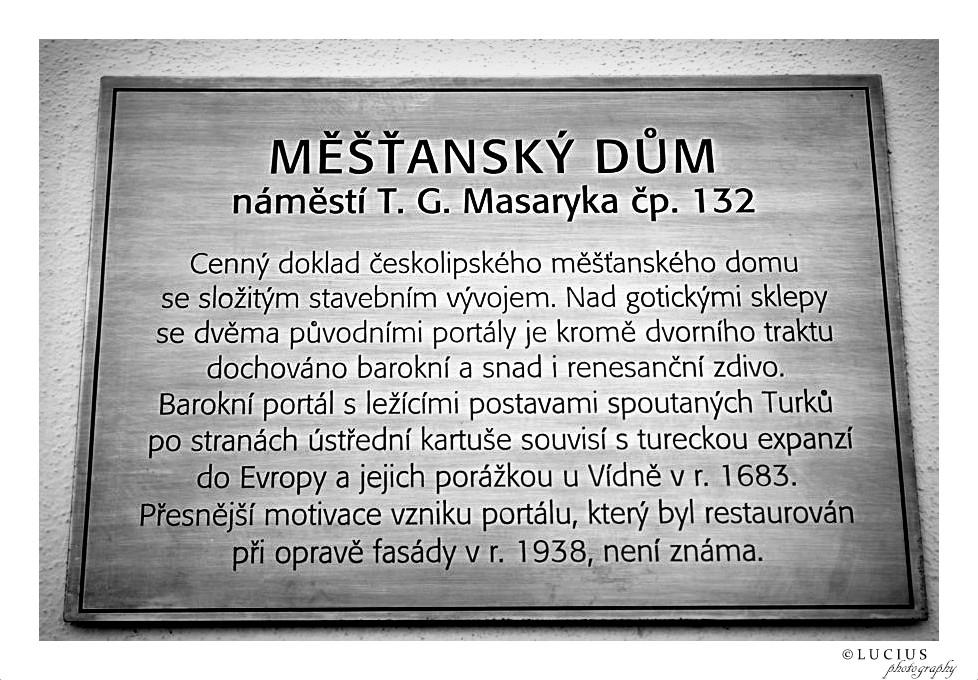 Watch
The Burgess house, T.G. Masaryk Square 132
Valuable document of Czech Linden's burgess house with complicated structural development. Above gothic cellars with 2
original portals are, apart from court tract, preserved baroque and maybe even renaissance walls. Baroque portal with
laying figures of bound Turks on sides of central cartridges is related to the turkish expansion in Europe and their
defeat in Vienna in 1683. More accurate motivation of creation of portal, which was restored during facade repairing in
1938, isn't known.