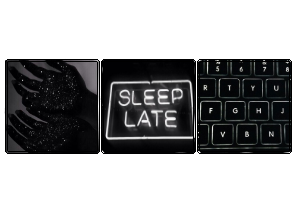 FAQ
Q: What do you use to draw with?
A: i use a lot actually haha :'D trackpad, drawing tablet, phone, pen and paper.. more recently ive been doing trackpad paintings since they're super easy for me
Q: WHERE ARE U????
A: i wonder that too, tbh im just not as active as i used to be on dA, but i havent left the internet lol, my Google+ profile link is around here somewhere, im on there daily
Q: How long have you been drawing?
A: for as long as i can remember :'D so idk about 13-14 years, im almost 16 if that says anything. but when i started to get more serious with my art, that was only about 5 years ago.
Q: Do you take requests/commissions/art trades?
A: not anymore, sorry! ill only open commissions or offer art for something if im just desperate for a new oc or points honestly haha
Q: Why does it take you so long to finish owed art?
A: nobody has ever really asked me this but i'd like to address it anyways since i know some have been curious, and the answer is many different reasons :'D im trying to get back into opening commissions soon hopefully, but owing art (or anything) to someone puts a lot of stress on me, an i wish this was something i could have realized when starting out with doing commissions or art trades. and i guess i just dont have the best luck because until recently, i have been limited to WHEN i could draw, and even for a while longer i will still be limited. as soon as i get my mess of a life sorted out and fix my drawing schedule, ill hopefully get back in the swing of things
if you've been waiting for a drawing for a while now, dont feel bad about reminding me! honestly my memory isnt the best either and a refresher of what i need to get done is good. i might say ill try to get a drawing done in a week but tbh timing myself stresses me out, so please try to be patient. i know im an asshOLE for making yall wait but im not trying to scam you, i just got fuckin bad luck

FURSONAS

Dev
fav.me/dbyne1j
Jay
fav.me/dbq0tha


friends and coolio people










and many more great people :"0
---
"official" BROTHERS Group
Google+
toyhou.se