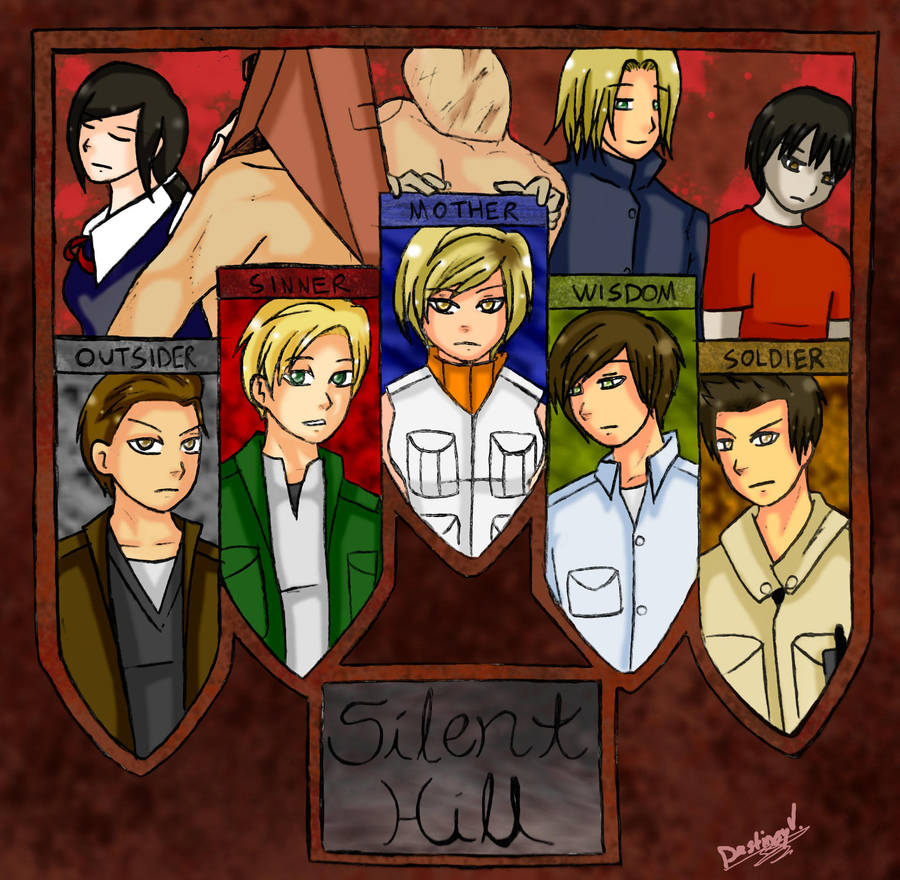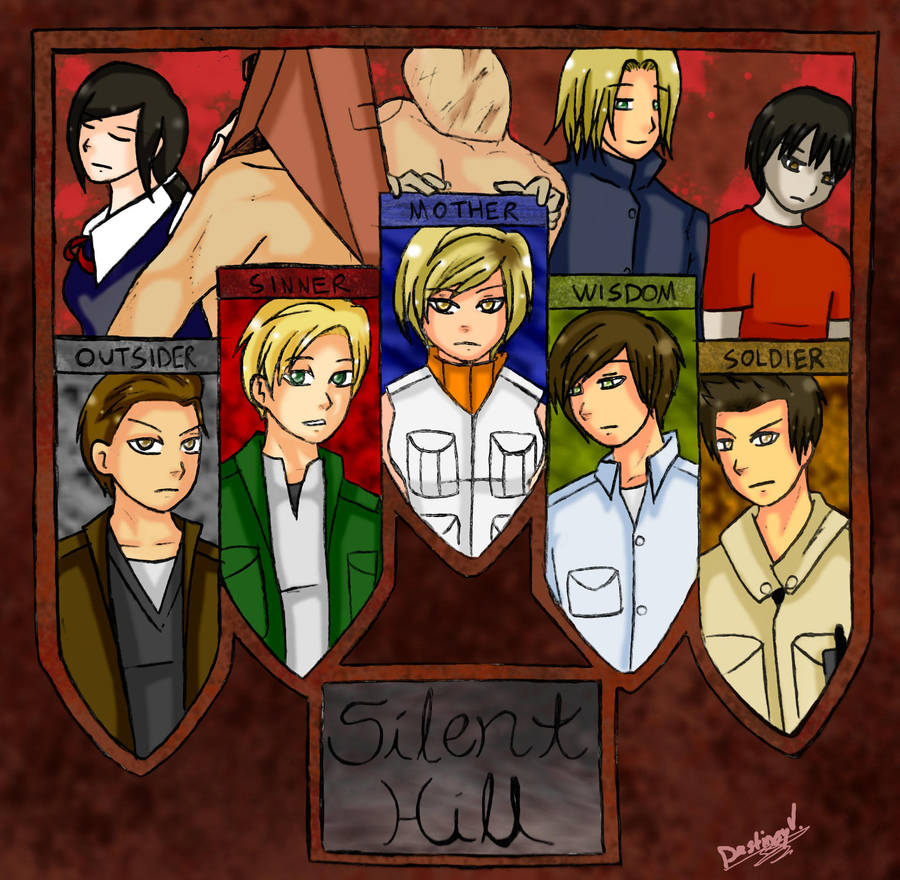 So I decided to do a panel of all the Silent Hill characters!
Excluding Silent Hill: Downpour because I haven't played that one yet. Also, it would have offset the anatomy of the picture (I wanted Heather to be in front since it seems like she's the most important protagonist of the games).

The Protagonists from left to right (bottom):
Harry Mason, James Sunderland, Heather Mason, Henry Townshend, Alex Shepherd.

The Antagonists (or opposite counterparts) from left to right (top):
Alessa Gillespie, Pyramid Head, Valtiel, Walter Sullivan, and Joshua Shepherd.