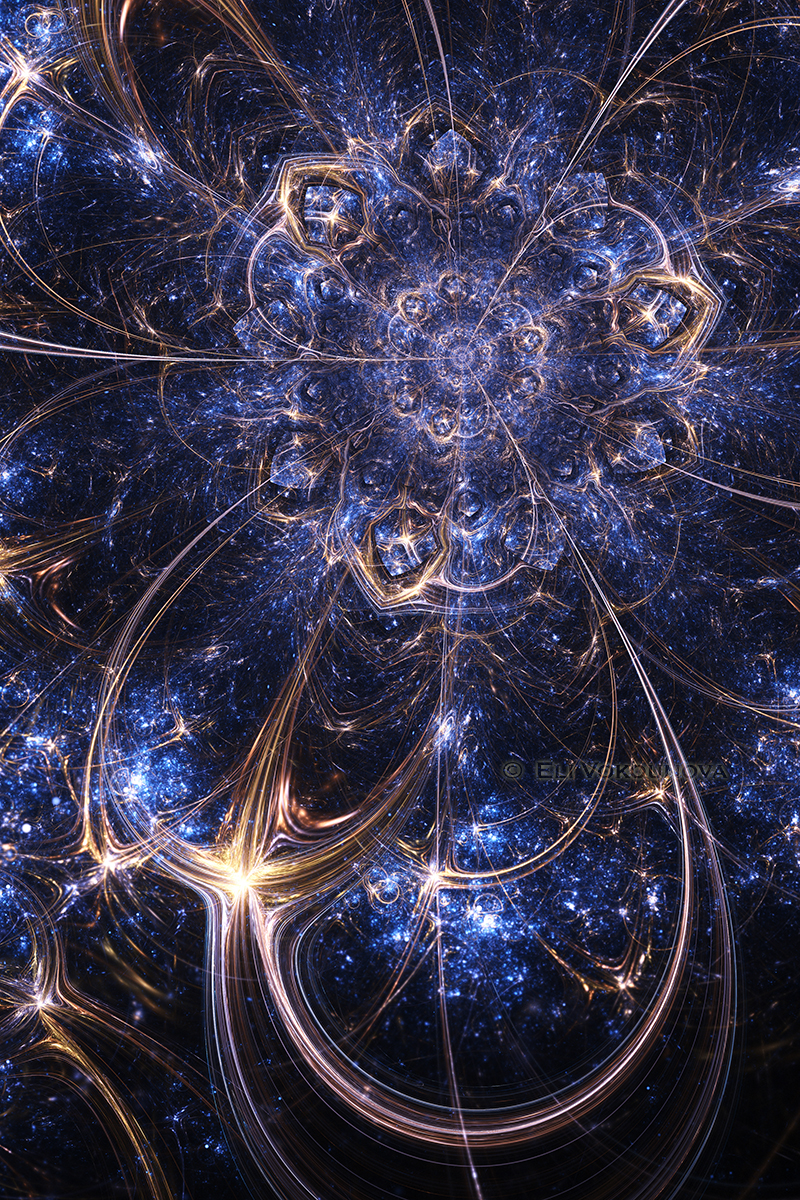 Made with
Apophysis
Hi. I like being a teenager at 27.
Related artworks:

© Eli Vokounova (CC BY-NC-ND 3.0) - Sharing my artworks with attribution (link to the image and my name) is allowed. Commercial usage of my artworks is forbidden. Altering, transforming or building upon my artworks is forbidden.
Daily Deviation
Given 2018-06-18
Beautiful Chaos

This image is as gorgeous as it is chaotic. And that's a good thing. The amount of vivid waves, offers a nice touch to the overall image; making it seem like you're going on a wild ride, yet retaining a inexplicable sense of calm. The attention to detail is clear and appreciated. It's comparable to a kaleidoscope imploding on itself like a dying star, but in a good way. Does that make sense? Doesn't matter, this image is wicked cool no matter how you try to explain it.

Truly there has never been such a lovely rendition of chaos...well, until now that is.
The Artist thought this was FAIR
4 out of 4 deviants thought this was fair.