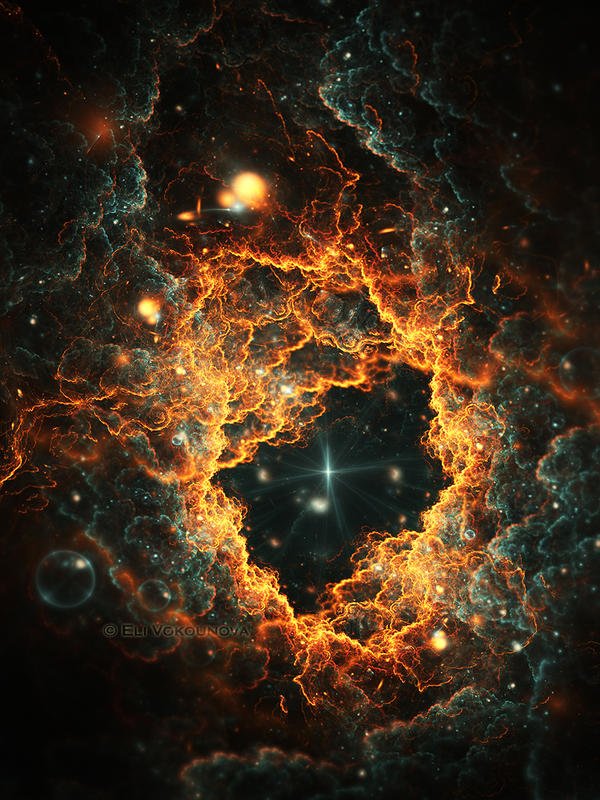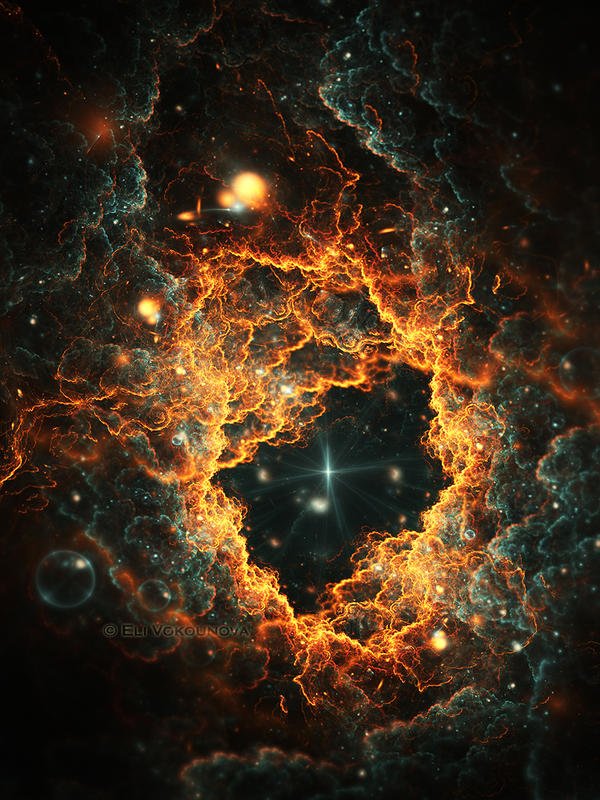 Software used:
Apophysis
Somebody please put the fire out!

Probably the last tweak in these series I'm posting on DA. For more tweaks check out my May roundup at Patreon -
www.patreon.com/posts/may-frac…
there's even one shaped like... yeah, don't make me say it outloud!

Anyway, it's getting serious there, I have 6 patrons already, so I'm revamping the reward system a bit and adding regular uploading schedule to give them their money's worth

Thank you for all favourites, comments, critiques and devwatches! It means a lot to me.
---
Love my art? Support me at Patreon and gain exclusive access to more artworks, behind the scenes and articles about my art.

Find me also at Facebook
Want to hire me? Check out my Commission info

Buy my prints and art gifts at: DeviantART prints | Society6 | Redbubble


---

Similar artworks from my gallery:


---

© Eli Vokounova (CC BY-NC-ND 3.0) - Sharing my artworks with attribution (link to the image and my name) is allowed. Commercial usage of my artworks is forbidden. Altering, transforming or building upon my artworks is forbidden.
Wow. You just wiped my vocal chord out of existence. In other words, you wiped me speechless.
You're last one is amazing, and I still think about it alot, and this one... mind blown. I can't believe that you can make this kind of amazing beauty, and still have time to thank your watchers. These pics must take forever to make, because this is just too good to be made in the matter of ten minutes. I rated all of them (vision, originality, technique and impact) five stars, because this work of art, this MASTERPIECE, deserves it!
Four Fives! You Have Yet to Disappoint Me!
The Artist thought this was FAIR
12 out of 12 deviants thought this was fair.
This is my first one, but seeing your work, I had to give it a try:
First of all, I love the composition of this piece, both colors and arrangement are exceptionally well-designed. The window created by the smoke ( I dont know, is it smoke?) plus the lonely bright star create a very dense atmosphere and also add a whole new plain to the picture.
Next, there is the randomness of the smoke figures and stars that seem placed accidentally sometimes, but the viewer can still imagine how these structures form together to something meaningful, something that you as artist didnt force on the viewer, but rather is imagined by the viewer himself.
What surprised me the most was how you added elements that one would think dont belong into the scene - like the bubbles in the foreground - yet they still manage to fit in this piece somehow.
Finally, there is just one thing I could potentially dislike: I feel like the effect would be even greater, if this window in the smoke would be completely dark apart from this one lonely star. I feel this would give it an extra touch... but that's just my personal opinion

The Artist thought this was FAIR
4 out of 4 deviants thought this was fair.