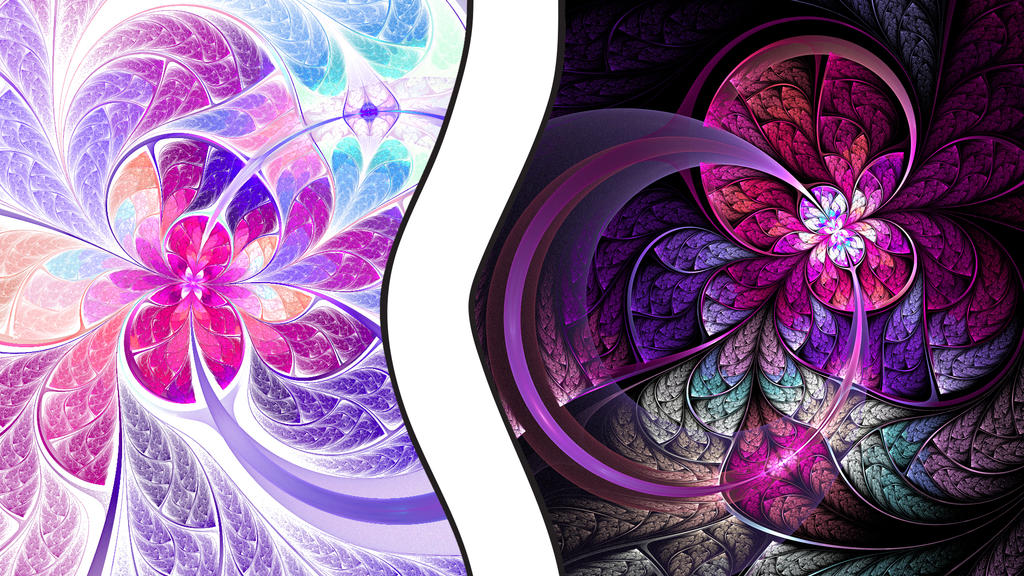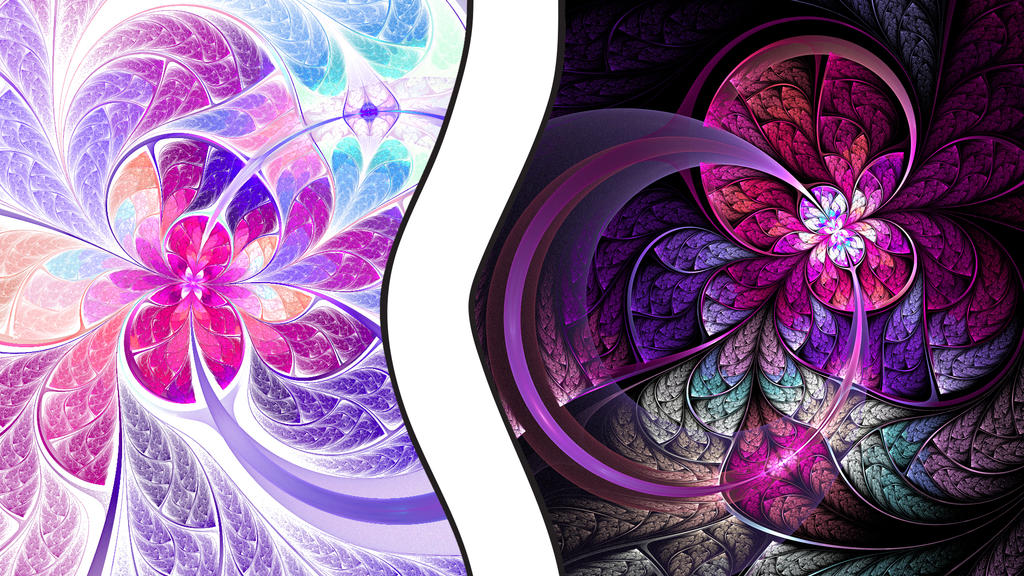 My entry to Artistic Journey Challenge:

What Does Your Artistic Journey Look Like?

#sharecreativity

Enter your journey and contribute to a major art project sponsored by deviantART and The Art Institutes system of schools. Whether you're passionate about cupcakes or character design, whether your art is digital or traditional, we want to see where your j
For this entry, I used one of the darkest fractals in my gallery and I made a new light counterpart, joining both in this artwork. My artistic journey is a constant battle between light and darkness. Art is the path that helps me stay in the middle of these two.
Sometimes I choose one side, sometimes the other but eventually I always come back to the middle. As I said many times before, creating artworks is a form of therapy for me. I am most creative in my darkest periods of life. Sometimes I feel like plunging deep down in the dark ocean of depression yet I am way too rational to do exactly that, so I plunge into the process of creation - which is equally consuming and deep experience and it takes it's own toll, nevertheles it's much more preferable to absolute mental breakdown. It keeps me in the middle, it keeps me sane.
Whenever there is no pain and everything goes easy, I loose the depth. I feel like something crucial is missing, my inspiration is gone. I am empty. Pain and obstacles are signs of moving forward, of evolving, changing and learning. I need to move forward, desperately. I need to face my inner darkness, accept life in it's complexity. I need to say in the middle, seeing both light and darkness. Feeling the balance, neither joy nor sorrow. A state of pure vision, observing everything and standing not above but right in the middle.