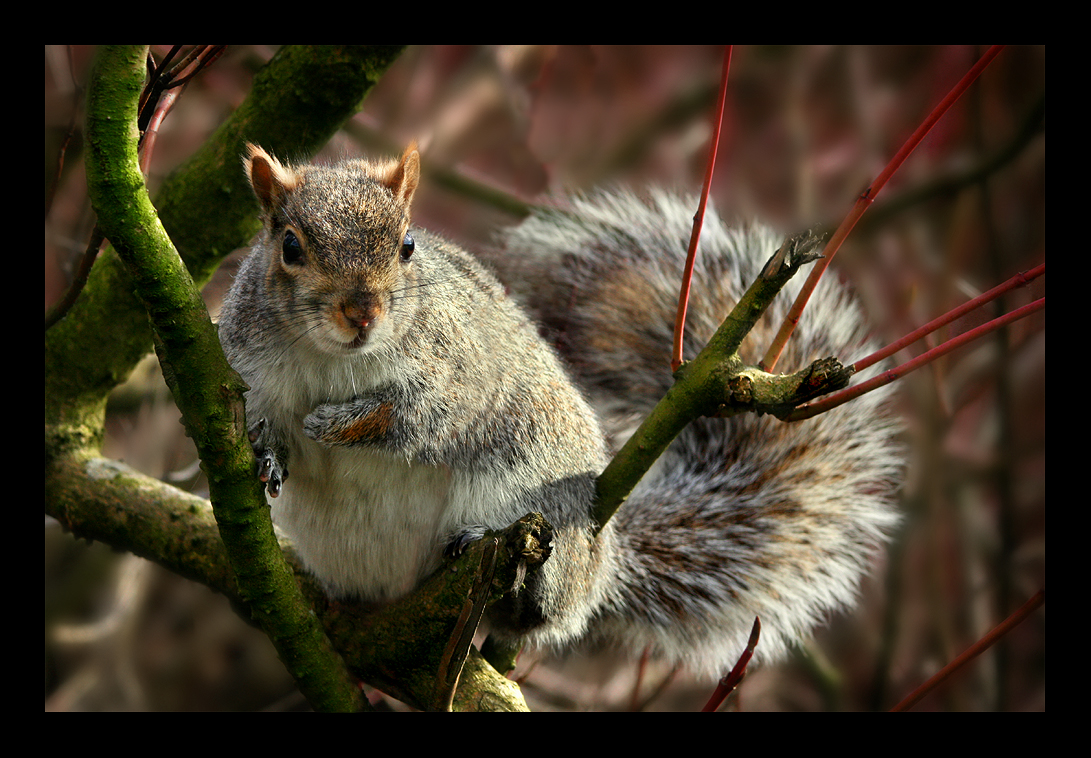 Watch
a little interlude between my landscapes, hope you dont mind but this is for a school project and i'd like some feedback before i let the teachers see it : )
so i thought, hey, why don't i take advantage of this bright day and go to the park where i can use my telephoto lens with shorter shutter speeds! then i can try and capture some squirrels sharply!..... hmm.... well what i quickly found was that bright day (now i dont get them often here so don't judge me too harshly for it not occuring to me

) bright days create really harsh contrasts making correct exposures near impossible! and especially with a subject that keeps bloody running around! no chance to double exposure here!
so all was a little hit and miss

ah well, all practice is good practice, hope you enjoy?


camera: Canon 350d
lens: 100-300mm
location: Kelvingrove Park (Glasgow)
time: 2pm-ish
month: March
weather: cold but sunny
(actually very cold, i nearly froze my hands off..)

xoxo
p.s the title is the old french for squirrel, incase it looked random to you

you can probably guess i stuggled for a good title so please share with me any suggestions! a winner gets you a cookie!