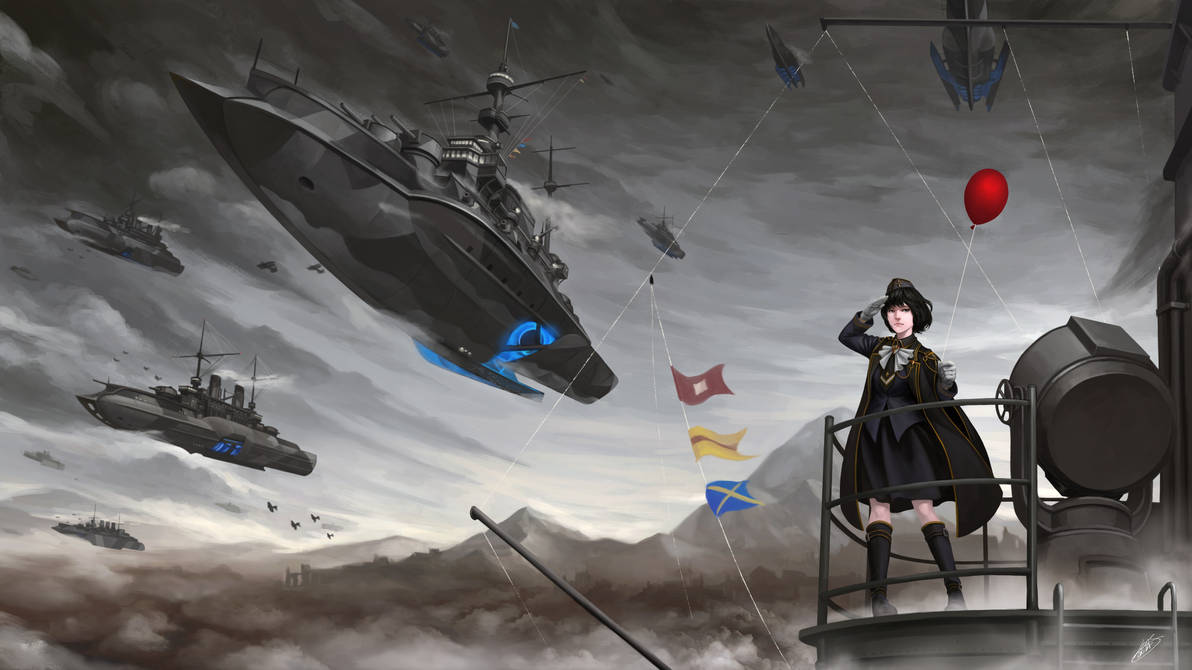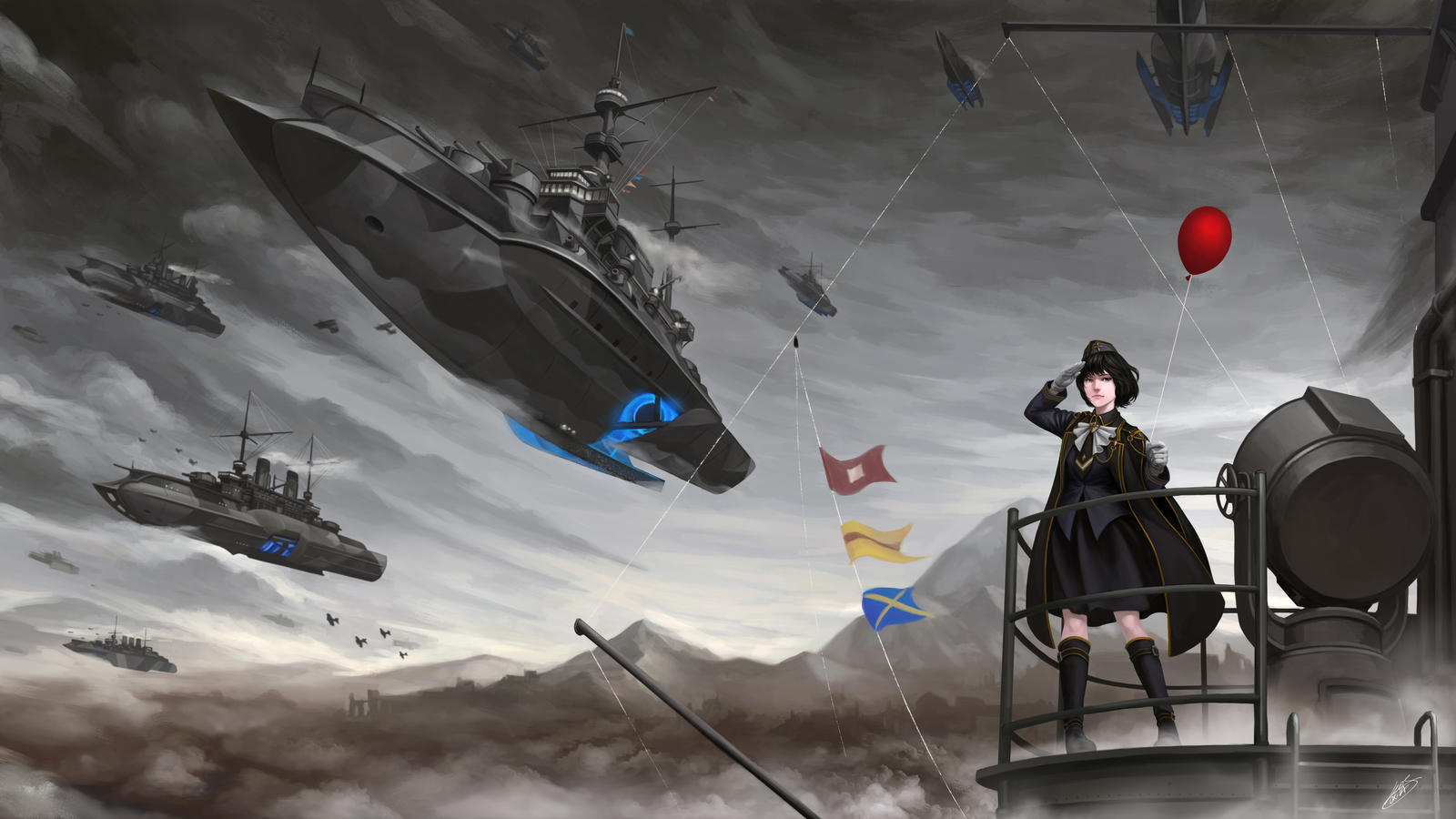 ~Salute~
(2018)
Flags fluttered as the fleet rose from their docks beneath the toxic smog.

Every steel beasts in their finest war paint, all will be battered and bruised by the year end.

Upon the decks of her flagship stood Princess Ingress, rising her hand for a final salute.

Sending her brave men on their way, with a single red balloon as a beacon should they lose their way.
~Artist Notes~
Been a while since I did one of my favorite topic, Airships!!!!
It was so great to work on something original for a change hahahaa, man I missed this
So I decided to rework on an concept from way back. But this time with more effort and time spent.
Ingress actually have another version with a gas mask on, as the area she is in now should still be
toxic in the world of the story, I will post a version of that in my Instagram account with the
closeups there.
Hope everyone like it, and if you do, please leave a comment/like/follow/etc for more

Here are some other places you can find me:
Artstation:
www.artstation.com/artist/Okit…
Facebook:
www.facebook.com/LeosNgOkita
Tumblr:
leos-ng.tumblr.com/
Twitter (for my rants):
twitter.com/leos_ng
Twitch:
www.twitch.tv/leosng
Instagram:
www.instagram.com/leos_okita_n…
Support me at my Patreon too

www.patreon.com/user?u=413656