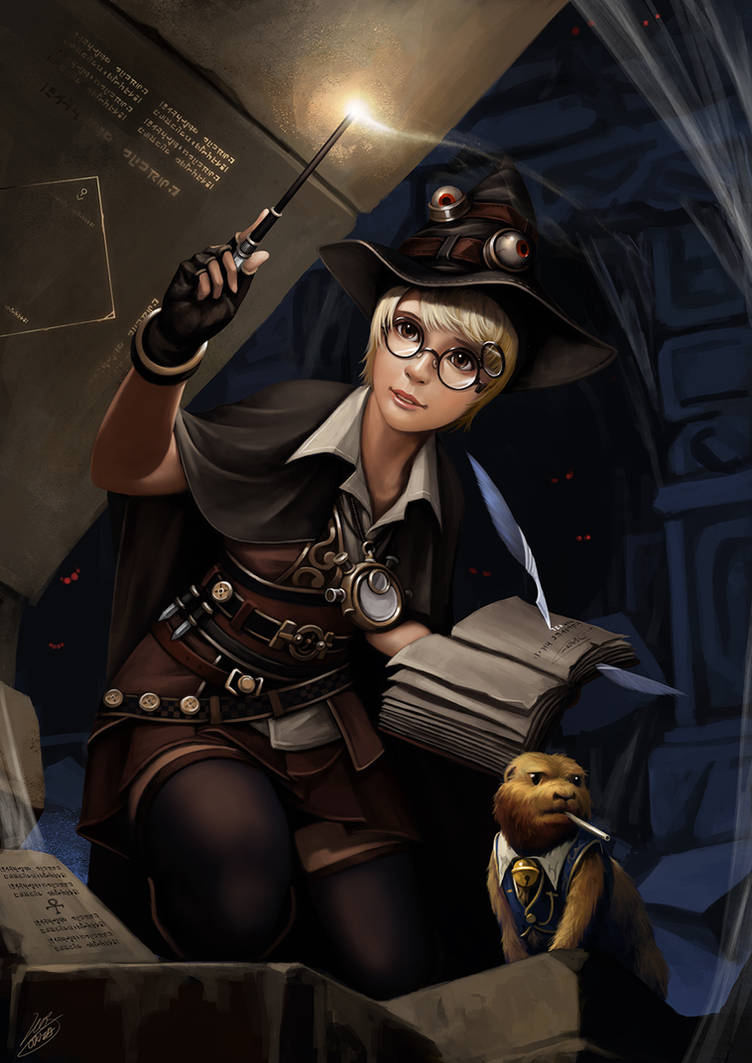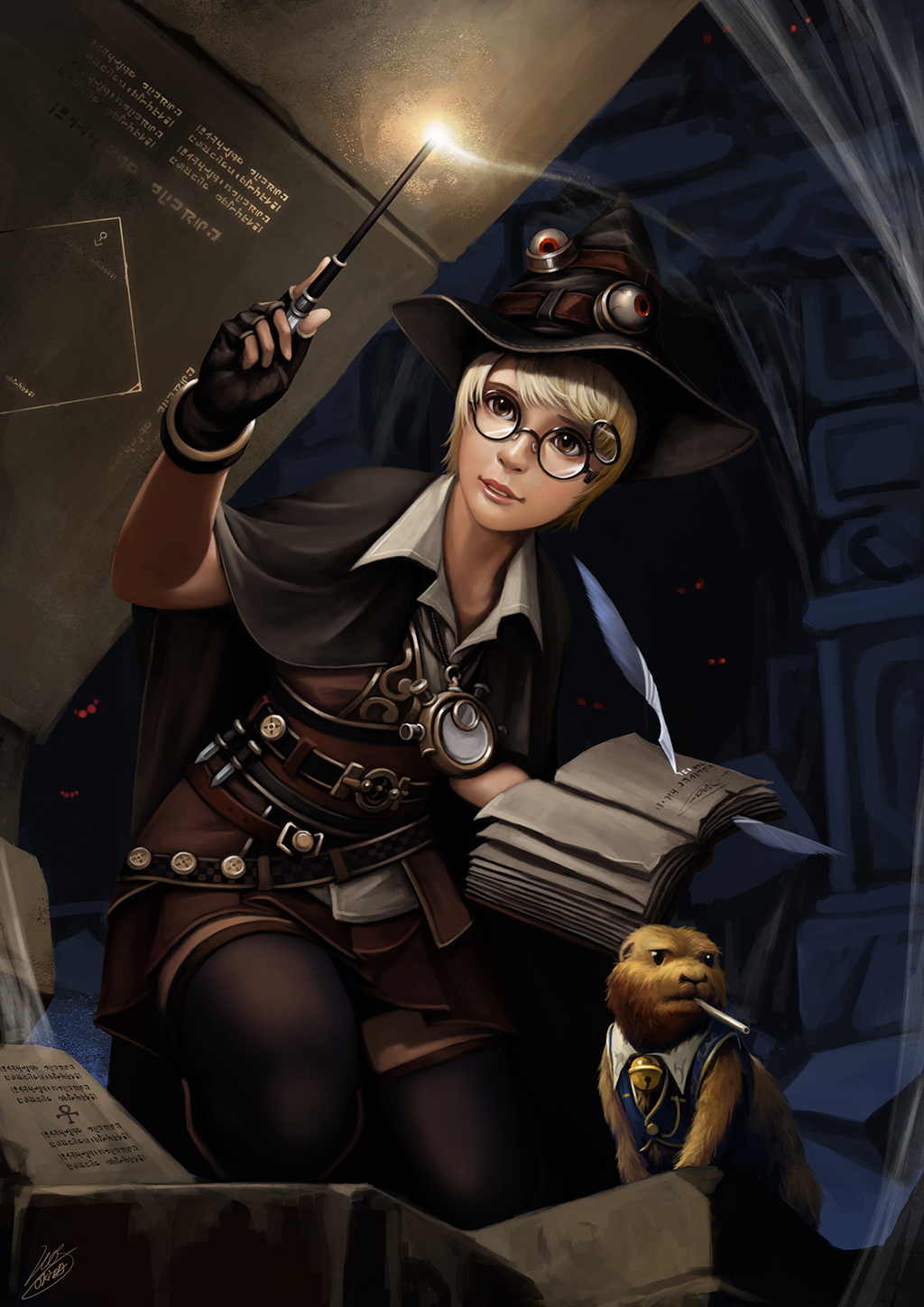 ~Mio~
2016
It had been a while since I work on an original character and a while since I did a witch

. This is work is basically paying a tribute to all the unnamed witches I did so many years back. Currently I am thinking of doing an entire series of Witches and Wizards characters, Mio here will will be a start. I will do a few more sketches and artworks of her before I move on to the next. Do support by favoriting and sharing

And because a couple Taiwanese master artists (Loiza and Krenzart) that I met at AFA16 recommend that I can try translating some of my texts to chinese so that I can communicate with other chinese followers online.... So here I go.....
因為在AFA16時遇到的倆位來自台灣的大師Loiza和Krenzart建議我用中文來翻譯原文,讓其他華族朋友可以了解我的作品。
很久沒畫原創人物了。這畫可以算一種對過去畫過的無名巫女們的一種回顧。我目前打算畫一系列的巫女和魔法師。 Mio 小妹將是這系列的第一位,接著我多畫幾張 Mio 的素描然後再構思下一位人物

~Mio never intended to be a witch, her true calling is archaeology and history. But a combination of her impoverish family and her natural talent with magic, she were destined to leave her mark in the world as a witch.
But excelling in magic does had it's perks, not counting the magical abilities and artifact she had access. Ruins inaccessible to normal men are now her's to explore.~
~Mio 沒想過要當一名巫女,她正真的理想是當一名考古學家, 歷史學家.但因為家境貧困和她天生的魔法天賦,她注定了會在這世界成一名出色的巫女。
但是身為一名巫女也有她的好處,不說她擁有的魔法和魔法道具,她還可以探索過普通人無法探索的
古蹟〜


Here are some other places you can find me:
Artstation:
www.artstation.com/artist/Okit…
Facebook:
www.facebook.com/LeosNgOkita
Tumblr:
leos-ng.tumblr.com/
Twitter (for my rants):
twitter.com/leos_ng
Twitch:
www.twitch.tv/leosng
Instagram:
www.instagram.com/leos_okita_n…
Support me at my Patreon too

www.patreon.com/user?u=413656