Edit: Our oven broke right before X'Mas, so instead of getting sweaters, I am using this money to get a countertop oven for my mother.

I have a mighty need to buy matching X'Mas Sweaters for me and my two cats, so I am opening up four slots for 3-color full-body commissions for $15 USD each!!
Commissions will be completed before the 25th!
Examples: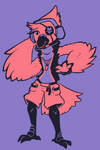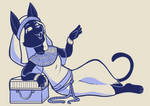 2/4 Slots are OPEN!