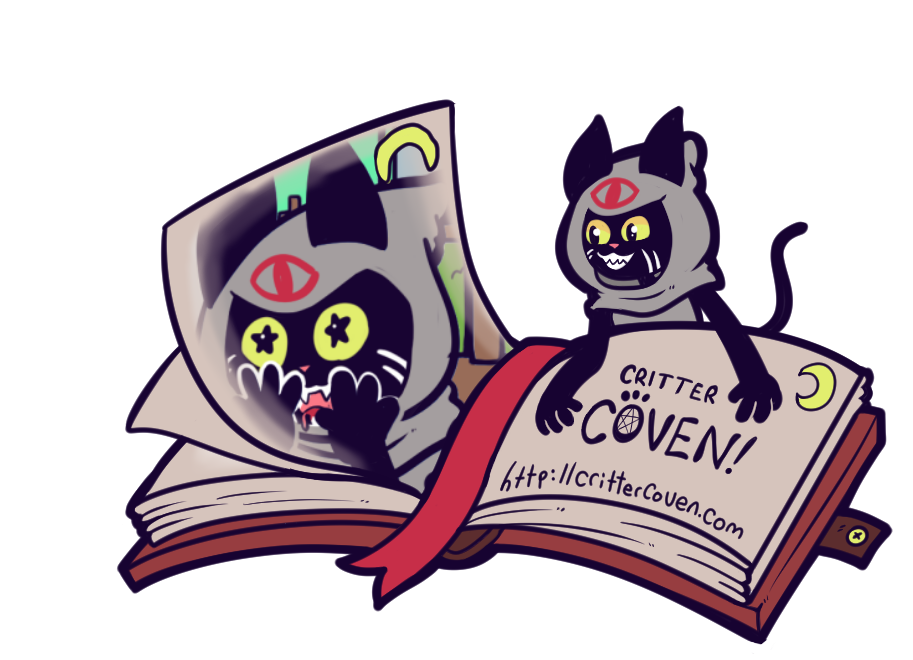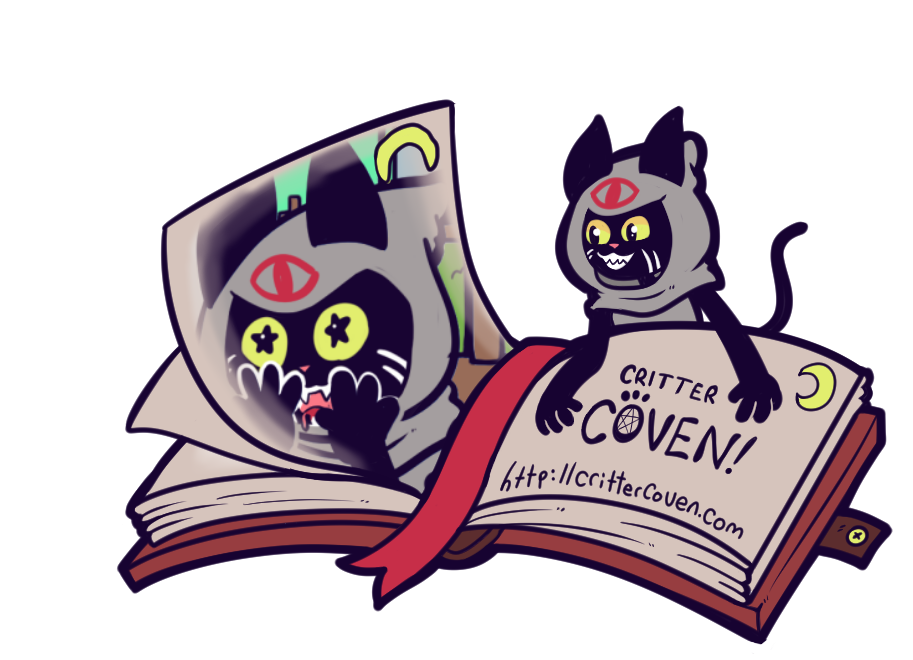 Watch
Critter Coven Updayte!
Read the full page on Critter Coven's website.
crittercoven.com
Critter Coven is now 2 years old!! Please check the blog area for some celebration, reflection, and temporary schedule changes!
You can support the comic on Patreon for bonus content and custom art! All Patrons get access to weekly QnA sketches with the cast!!
www.patreon.com/lucheek
Critter Coven is a member of Wool Wolf Comics- shop for Critter Coven merchandise and discuss with fans at Wool Wolf
woolwolfcomics.com

Happy anniversary! It has been a fun journey so far
Reply

I suppose it wouldn't be too difficult for Ink to get pig's blood then.
Reply

It's really not difficult to get pig's blood for anybody- I've seen it sold at Asian Grocery Stores in large vats. However, other fresh meat carnage is more readily available to her than the average folk... might be something that'll be useful in the future of the Coven.

Reply

Oh my gosh, Arepo's reaction was priceless xD And all that ham, yum!
With that, congratulations on the two-year anniversary

!!
What
a milestone!! I honestly can't wait to see more and I hope there will be many years to come with this comic <3!!
EDIT: ps I hope you feel better soon <3

Reply