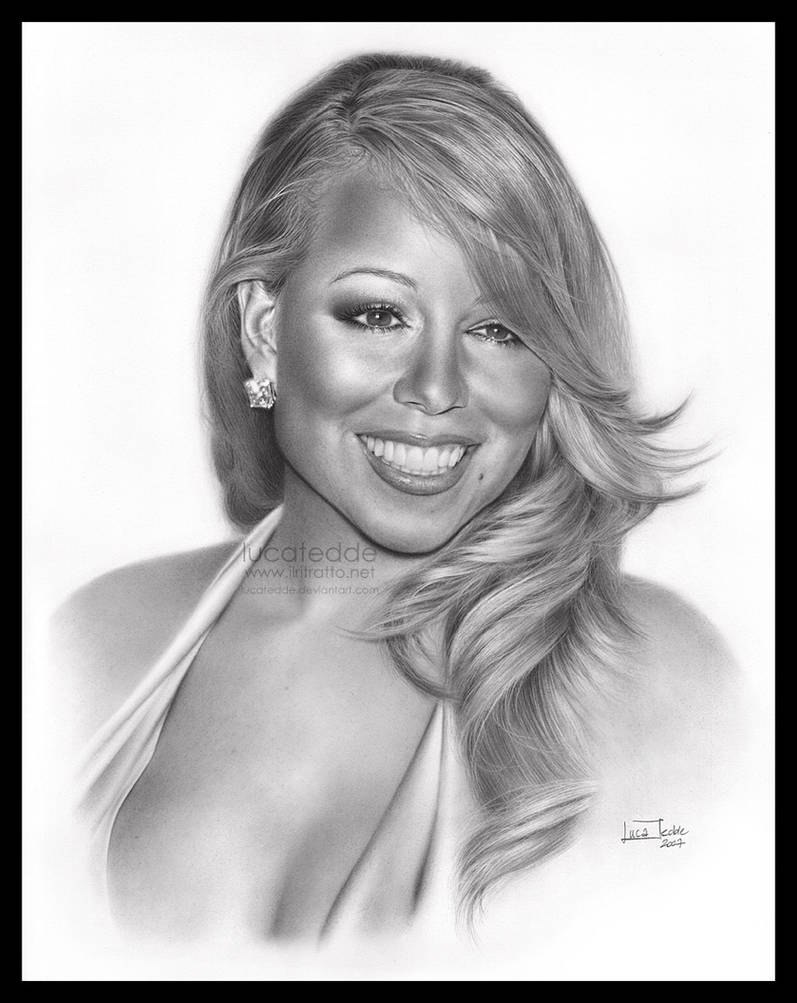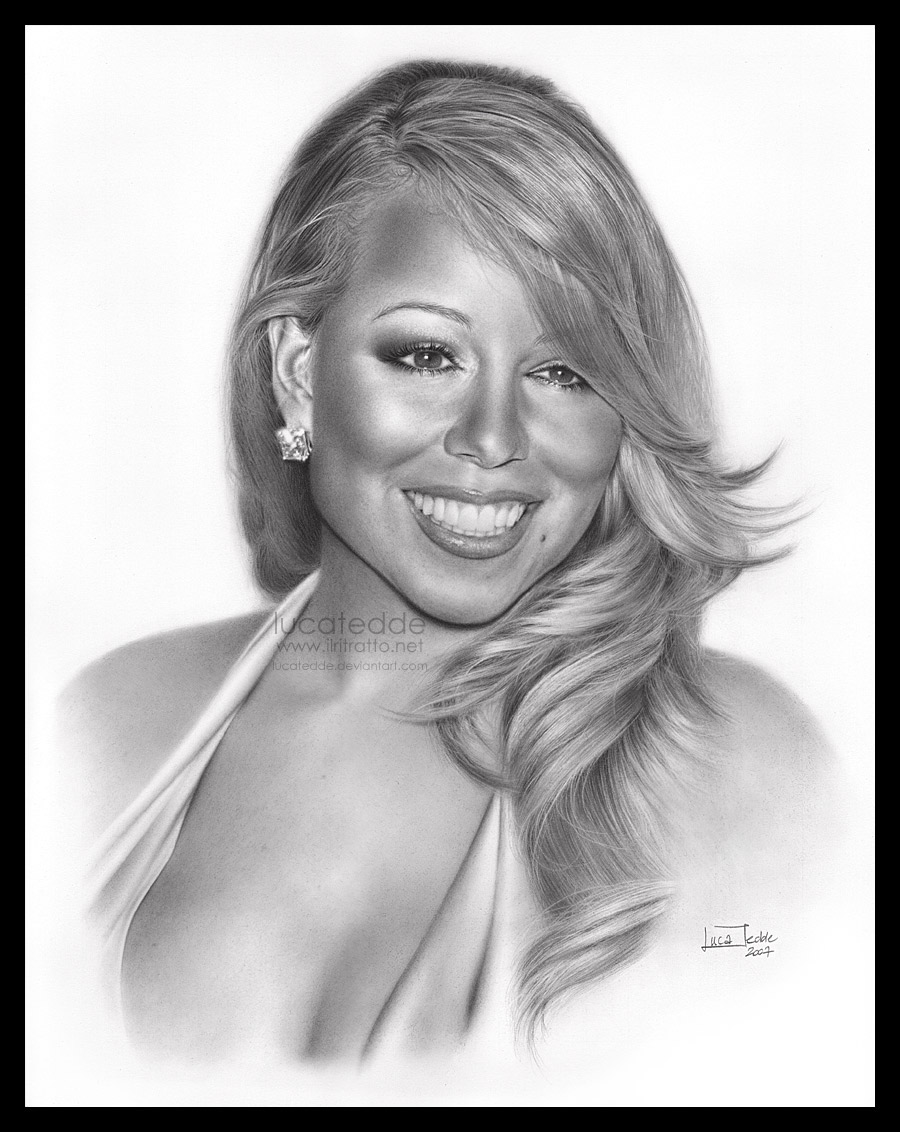 The long journey is over LOL!
Here she is.. my portrait of
Mariah Carey
is finally done.
I really have to thank so much everyone who's been close to me during this experience and everyone who left a comment on the several steps I submitted here on deviantart.
I've learned a lot drawing this portrait, its style is close to my previous portraits of course, but I feel I'm moving towards a more realistic result. I don't know if the process will go on this way, it just happened.. maybe my next portrait will be more simple and hopefully faster! ahah!

Well.. we'll see..

*
reference picture
from
www.mariahdaily.com
*
close-up's and WIP's in my scraps
* Derwent graphite pencils (from 3H to 5B)
* Staedtler Clutch pencils (HB and 2B leads)
* Faber-Castell black watercolor pencil
* Arches hot-press watercolor paper
size: 31x41cm (12"x16")
Edit: I made just a few small changes in the last part of hair I drew.. There were a few details I didn't like. I have sprayed fixative, no more changes will be done.