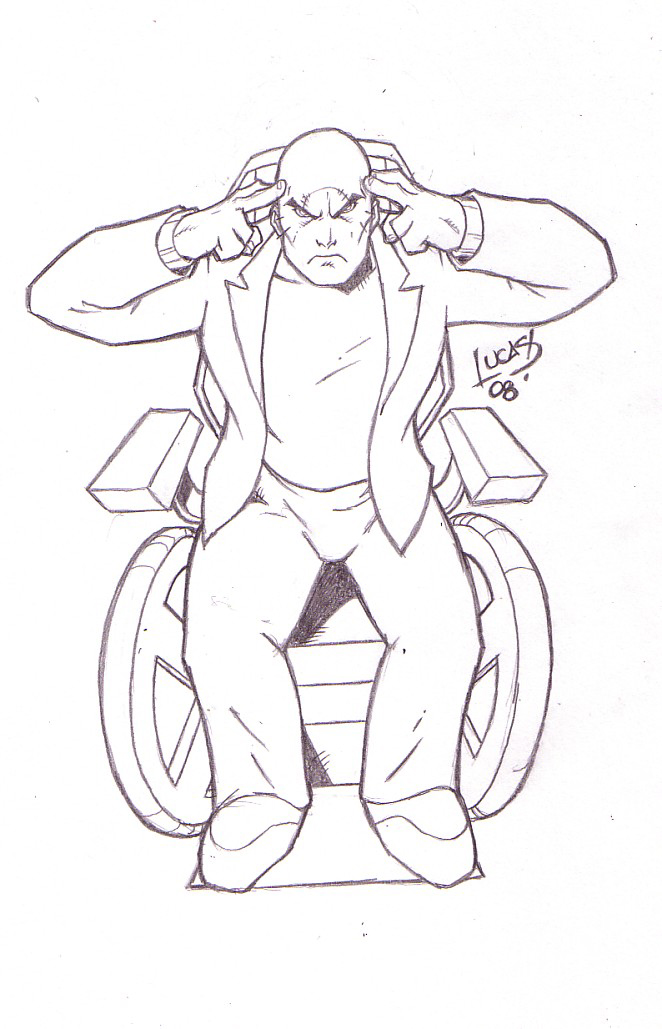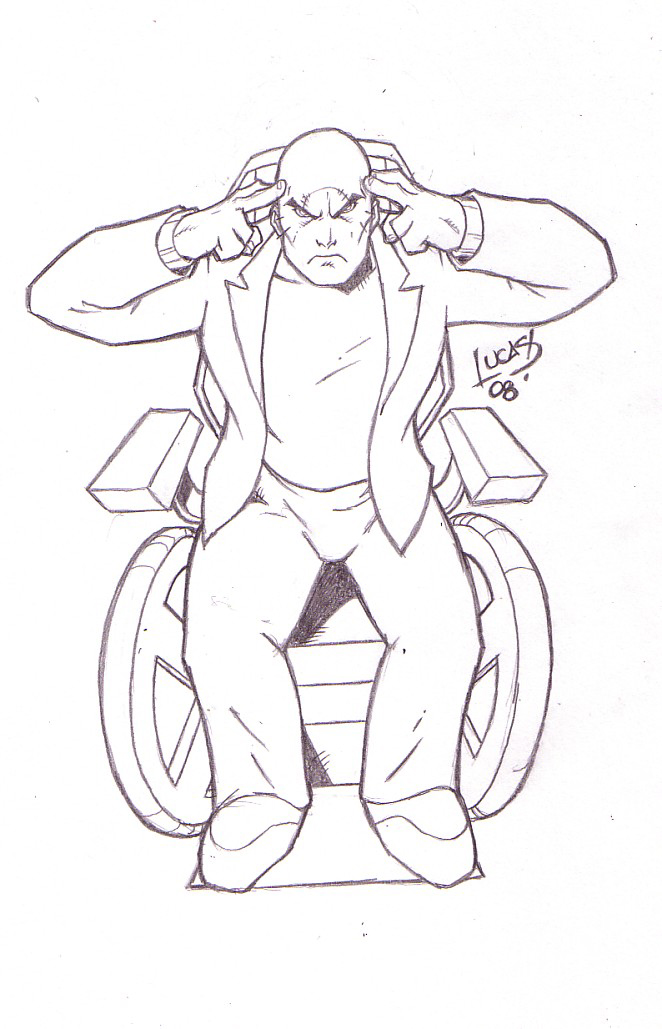 Watch
3-12-08. Profressor X is finally here! Next will either be Apocalypse, or Colossus. Also on the list is Pyro and Boom Boom. Anymore I should do???
Join "1 Million to save Wolverine and the X-Men":
[link]

Nice work, nd I also have the power to stare at people intensly.
Reply

Nice! I love the perspective on this one.
Reply

Exllcent work on Xavier here
Reply

Reply

Oo, I know which X-character you can do, in the Evolution series.. Magma!

Reply

Love ur style man.As for who to do next r u looking for Xmen evolution toons or xmen in general?I'ld love to see a Longshot in ur style.Him and Blink and Nocturne from the exciles.
Reply

I was looking for Evolution suggestions, but Longshot and Blink sound good. I'm not sure who Nocturne is, I don't follow the Exiles comic. Thanks!
Reply

CHARLES! I'm getting more and more excited for each one! x3
Reply