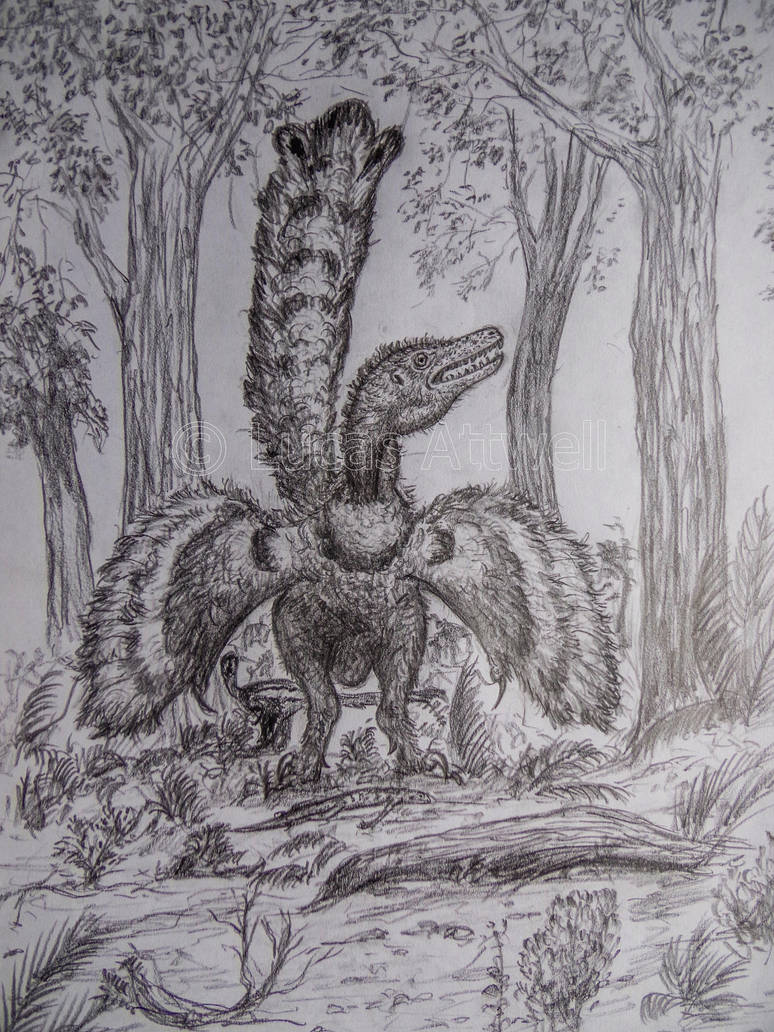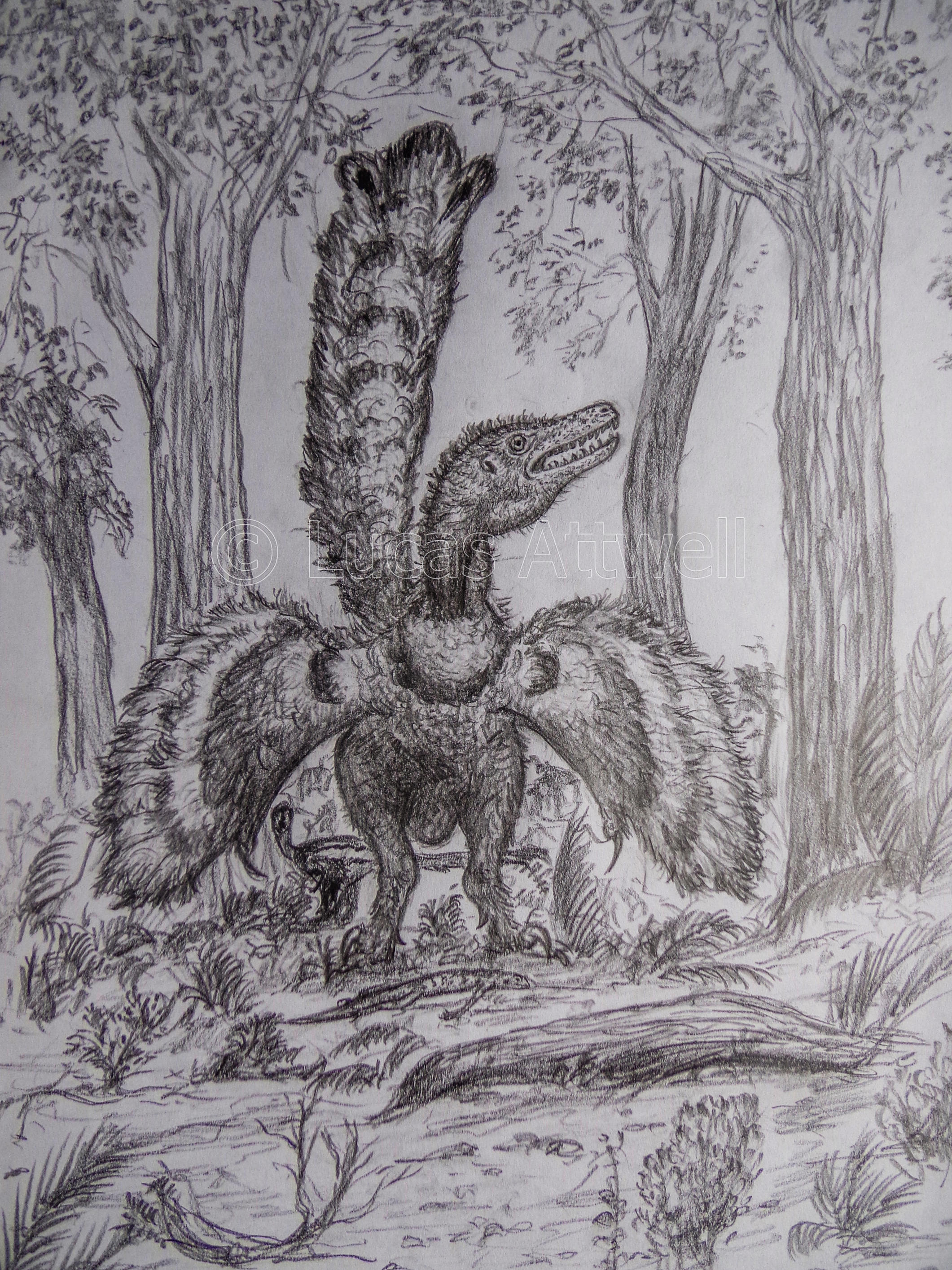 Watch
An oasis,in the late Cretaceous of Mongolia.This angry Tsaagan mangas is defending its young and its food .It´s making loud noises similar to ratites and crocodiles(look at the throat)

I drew this dromaeosaurid ugly , other reconstructions depicts this dinosaurs very elegant(I am not against that).Probably this dinosaur had big wings like Zhenyuanlong.Ostriches uses they huge wings like stabilizers while running,maybe this wings had similar use...

Inspired by ostrich photos.

Reply

You are very talented

Reply

This is probably the best example of a bald dromaeosaur I've seen on dA. Exactly what a dromaeosaur with reduced facial feathers should like like! Far from the scaly-faced ones people make in effort to maintain some "reptile-ness".
Reply

Reply

That's a really nice pose. Those eyemarks on the tail are a good bonus

Reply