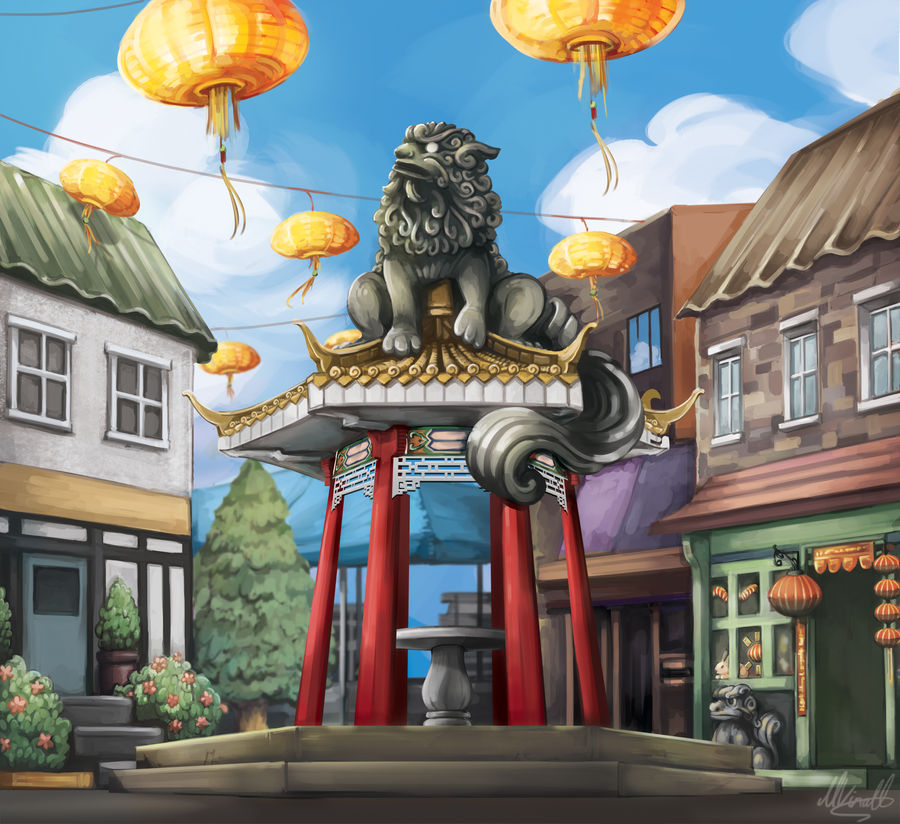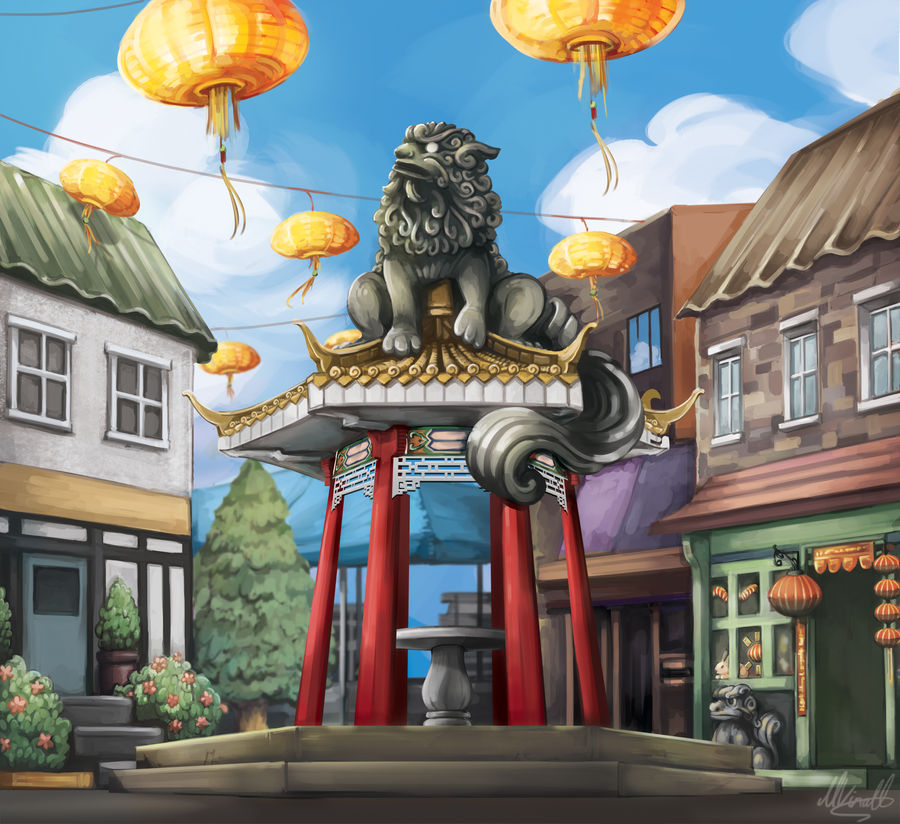 This is something I've been working on slowly over the past 2 months. I'd like to become even better at backgrounds, perspective and detail and this exercise was a way to show where my weaknesses lie and also how far I've already come.
It was originally based on the Chinatown area in Leicester Square, London, but along the way it split off from reality and I began just making up the buildings and background shapes as I went along.
I really think.. I could have continued working on this for hours and hours longer, but it's also as far as I care to go for now. Might update it in the future but more likely I'll start a new piece!
Hope you like

*ps I originally drew this in CYMK but had to flatten and change it to RGB for deviantart for some reason.. JPEG's can only be uploaded with a preview image and then not allowed in certain categories??
So if it looks flat, I apologize. This is more how it should look - twitter.com/Sorbet_and_Rice/st…
The work in progress;

I really love it! It looks great! The colors are especially beautiful.
Reply

Oh wow this looks really wonderful. Well done <3
Reply

Oooooooh Woopoooooow!
Now that is a sight to behold

OMG
IT CAME OUT SO AWESOMELY!!
Freaking awesome Job Ruki

Reply

That's beautiful.

Reply

I don't understand what 'flatten it' means, but JPGs don't require a preview image.. This looks just as good, just kind of color shifted. that RGB-CMYK stuff really screws with my head. Gonna have to figure it out for that majora's mask zine thing though heh.
this is amazing. the shisa looks so cool

Reply

hm idk what it is. Possibly it's my dying laptop, but if I upload it as a jpeg itll insist I attach a preview image, then it no longer lets me select categories like 'landscapes and scenery' or even 'illustration' because it's not a valid file....

sankyuu thoo! wooo!! SHISSHAHAHAHHAAA
Reply

Eeee, having followed the WIPs of this since the start, it's so exciting to see it finished! <33 it came out absolutely gorgeous, and well worth all the effort you put in! It's super charming, and the colors are just lovely; it has a really nice energy to it, too. Amazing job! QvQ
Reply

Thanks so much Paipai! and for the reblog and retweet on tumbls and twits

You're so sweet to say that thank you!

I felt inspired by your backgrounds recently too!!!
Reply