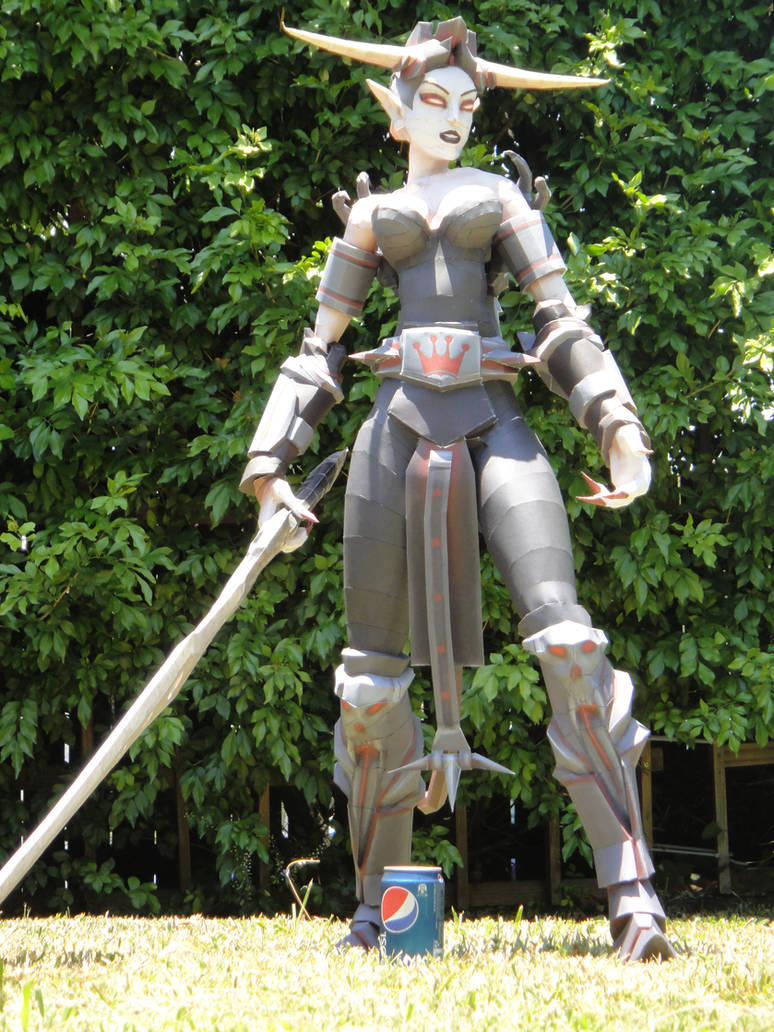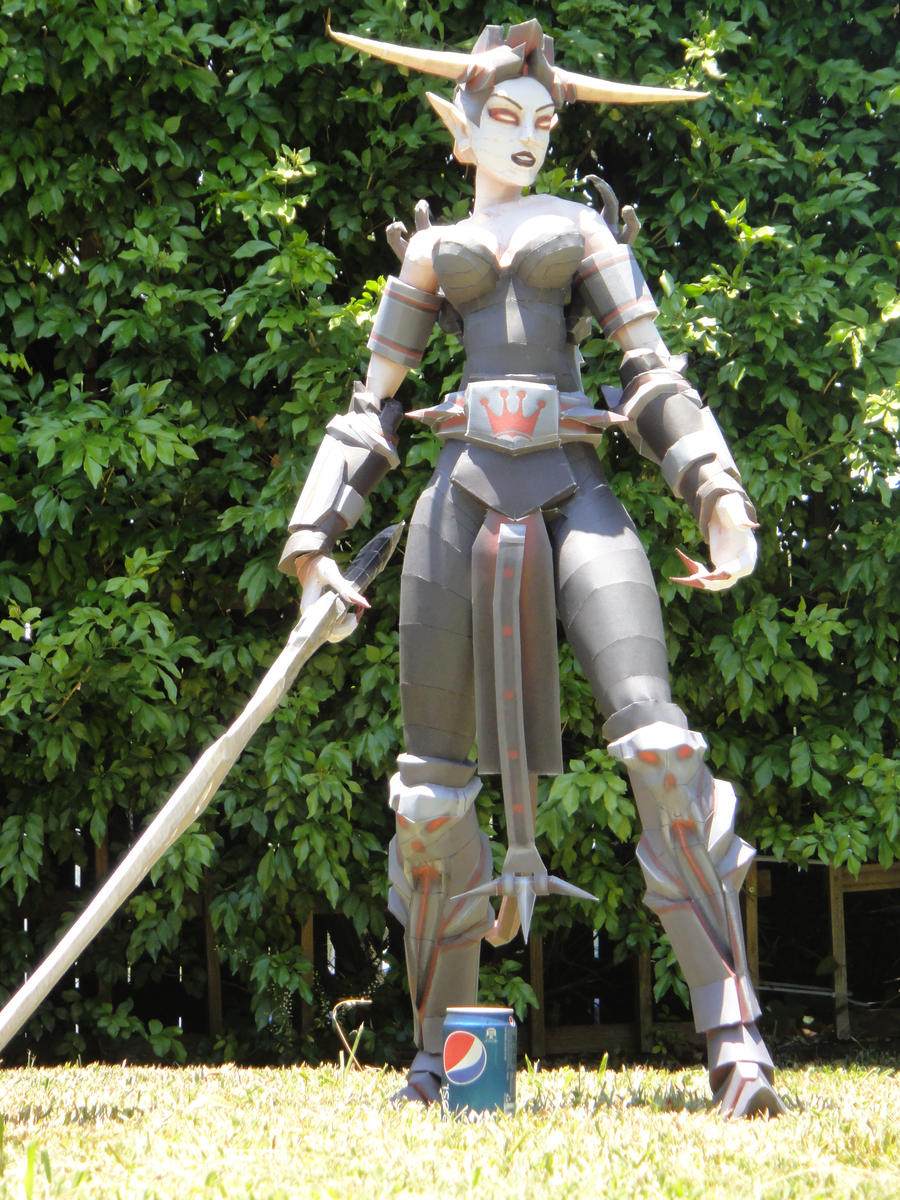 Watch
here is the black queen from game "battle vs chess". she stands about 120cm tall(see soda can for relative size) and took 2.5 months to make. Probably not as popular as my chun li papercraft but it is a beautifully designed model with lots of detail making for a delicate and difficult build. I changed the colour of her skin to a warmer shade otherwise she was a bit to monotone. big props to "topware" for this model and others in the game.

Reply

This is a papercraft? How is that even possible?
I can only imagine the effort & meticulation something like this took. This is marvelous.
Reply

Wow! I've only just discovered this world of paper craft models and it's just so incredible. Excellent work on this thing, it's HUGE!
Reply

Reply

You did it Again That's very good....can you do a small tutorial, I'm very curious about the process of creating those gorgeous pieces. Keep the good job coming

Reply

Thanks, will try to do tut for future models but after 2.5 months on project i dont feel like doing any more on it.
Reply

Reply

Reply