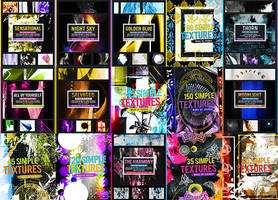 All Premium Content
Buy this to gain an ALL-TIME (not monthly) access to all premium resources packs I create (through Google Drive). As a subscriber you can also suggest what kind of resources you would like me to upload. Once you purchase, DM me for further info. NOTE: Reuploading and sharing premium content with others is strictly prohibited!
---

Leaves v1 by Luana Silense
Description
I found a lot of beautiful photos with leaves (mostly maple) on CD with Worldprints' photoclipars, carefully cut them and added to this brushes set. Hope they will help you to create some beautiful art.
I'm going to create one more brushes set with other leaves photos I found..
If you use these brushes please link to my DA
[link]