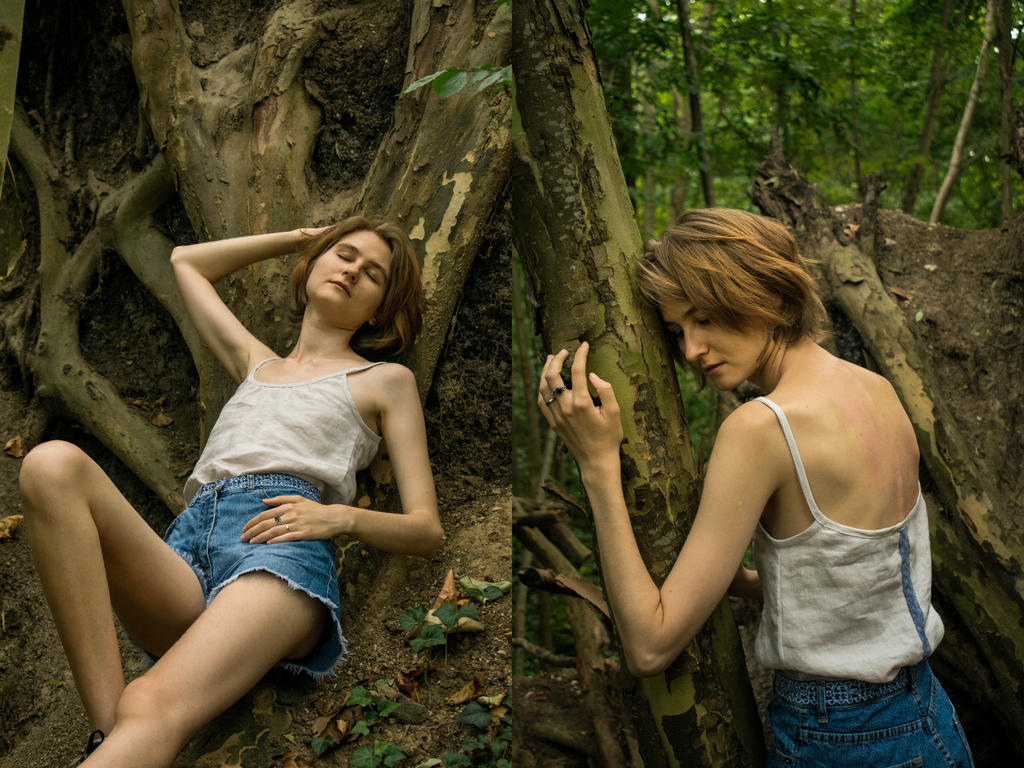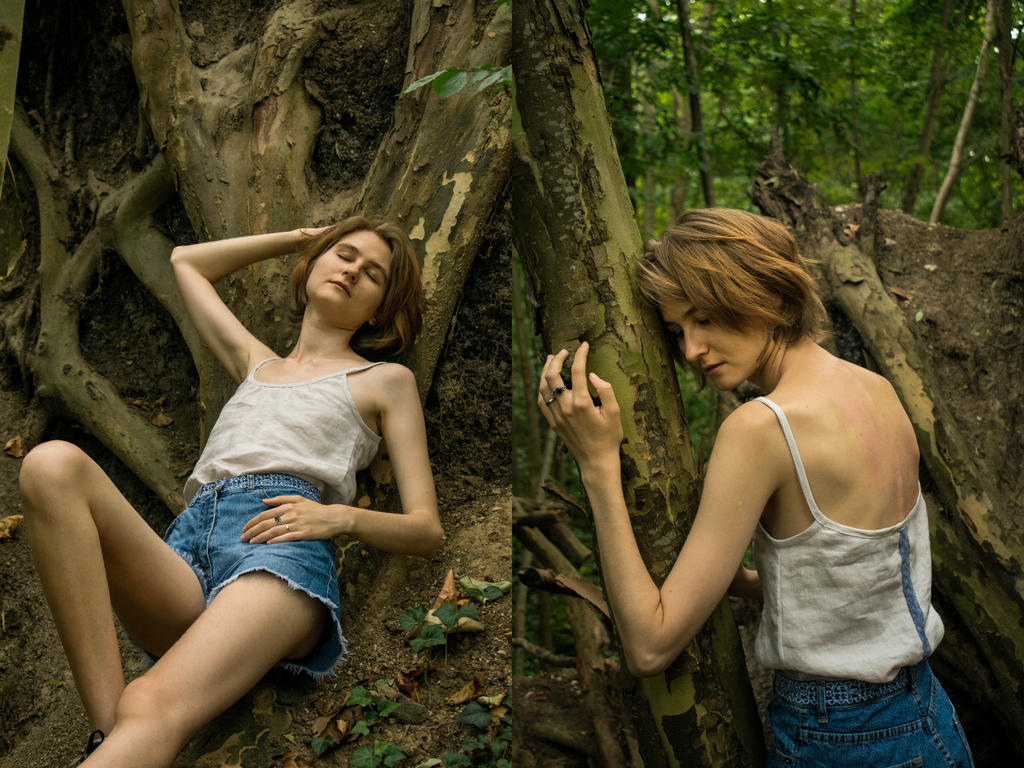 Watch
Model:
LualaDy
Photographe
r:
MisterTryster
Editing
: myself
---
This is my work submitted under photography, thus you cannot use it for photomanipulation nor for your drawings and painting!
If you're looking for inspiration, there are great free or PTU images on DA:
www.deviantart.com/resources/s…
---
The refashion

I made this top entirely from a thrifted linnen men's shirt (including the blue details at the back)
Here are some before pictures and some images of the top on a hanger:
linnen shirt before
Spaghetti front
Spaghetti back
The pattern

I wanted to follow
this tutorial
which announced a size S-M, but ended up with something like an L.
Needless to say I was very disapointed and frustrated! I tried my best to save the thing and here is a photo of all the excess fabric I had to cut off:
Spaghetti excess fabric
I also shortened it quite a lot to give it a comfortable lenght: it will fit inside high wasted shorts, but for lower waist it will comfortably sit on top without any weird folds (at least at the front, lol)
In the end, I know I did my best, but I'm affraid this won't be very comfortable to wer because the straps keep slipping off. And I wonder if it's because of the pattern itself, or my adjustments

However, it's the first top that I sew by myself from A to Z and that actually looks like a legit piece of clothing

The fabric

I am SO happy to have made this in linnen, it feels amazing! For now, linnen is THE NICEST fabric to wear I know about!
Plus, I can be happy because linnen is very eco-friendly and doesn't require the huge ammount of water cotton does!
The photos

I've recently expressed the feeling that my sewing photos were not enough, they were getting boring, in a word: they were not me!
I wanted more, I wanted them to express who I trully am.
Well, Mister tried to help, and here's what we came up with? What do you think???
(I think Mister forgot a little bit he was still taking pictures of clothes, and the back detail is barely visible hehehehehe)
The location

I want to tell you a bit about this gorgeous tree I climbed on: it's a huge plane tree that fell during a storm in 1999, and instead of dying, it grew numerous trees out of its trunk! Wuuuuutttt???
Nature for you! Here's some pictures of the tree:
Tree 1
Tree 2
The first time we saw it, we arrived from the back and we were like: wtf is this huge wall of dirt??? And then we saw the tree we were like: OMG WTF WTF WTF!!!!

The bark is gorgeou though!!!!
My thoughts


I love the design (with my little addition), the fit and the fabric, I just wish the straps behaved!!!! And I'm happy about how professional it looks.
And yeah, it was a very frustrating process, so, not so good memories.
But I learned a lot, especially since it's the first time I made proper bias tape and properly (well kinda lol) sewed it!
One last thing: I think I'm officially the crafts MVP


---



I love the tree roots! perfect shoot!
Reply

thanks
this tree is really interesting, did you see the picture of the whole tree?
Reply

Reply

Yay!
All hail DeviantArts most valuable player for refashions and crafts!
Is it just me or can anyone else see all the triangle shapes everywhere on the left image

They look great, the location and the tree is very cool, the bonus tree shots really give us a better sense of the tree too!
I forgot to ask, did the straps behave during the shoot?
Reply

Reply

So nice, serene and adorable Beauty!!




Reply