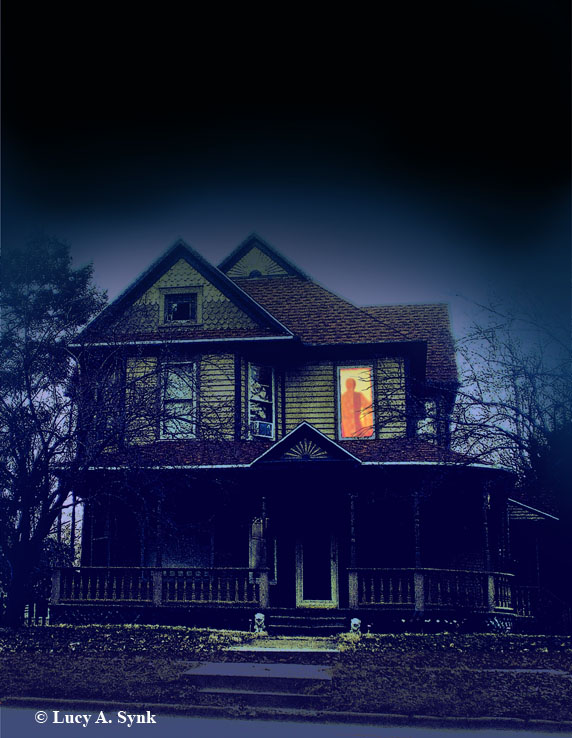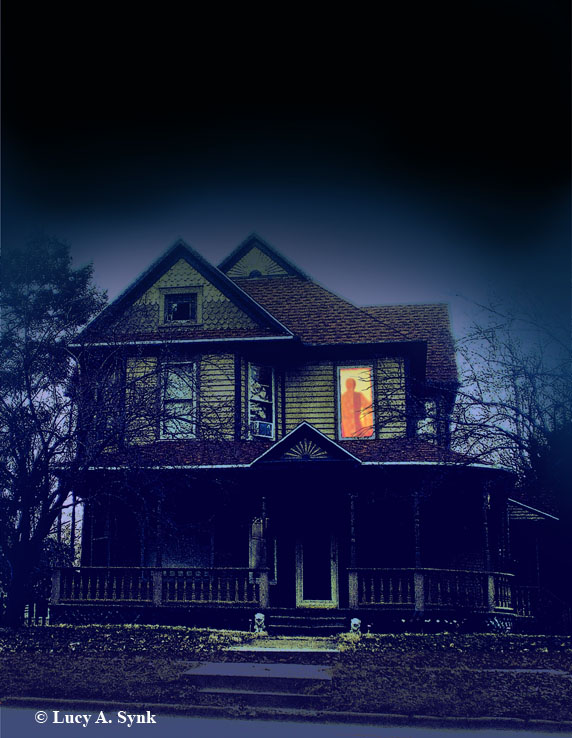 Watch
This image was created by taking some digital photos of a house in my neighborhood. I then used various Photoshop filters, color adjustments and other effects to make it look nice and creepy. The figure in the window I painted using Photoshop brushes.

I composed this image as an illustration suited for a Horror movie poster or book cover.There is plenty of space at the top for the title, and the area below the porch is subdued enough to allow printing additional details there.

© Lucy A. Synk 2011 Do not reproduce without permission.

This is really cool. Very creepy. I really like the texture. I totters on being too over developed or sharpened, but the dark contrast brings it back down for me, which only accentuates how "off" the entire scene is. I really like steps, they remind me of 70s or early 80s pulp book covers. The whole picture is brings me back to my childhood bliss when I was easily scared over cheap thrills. Thanks for the Halloween memories.
Reply