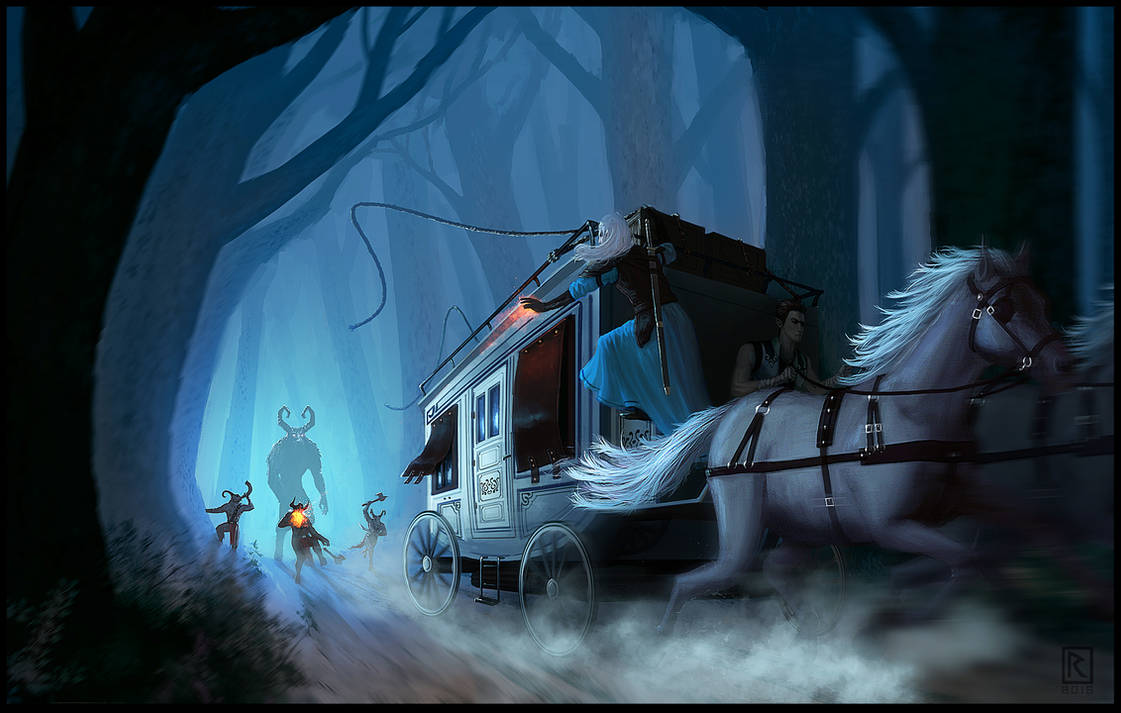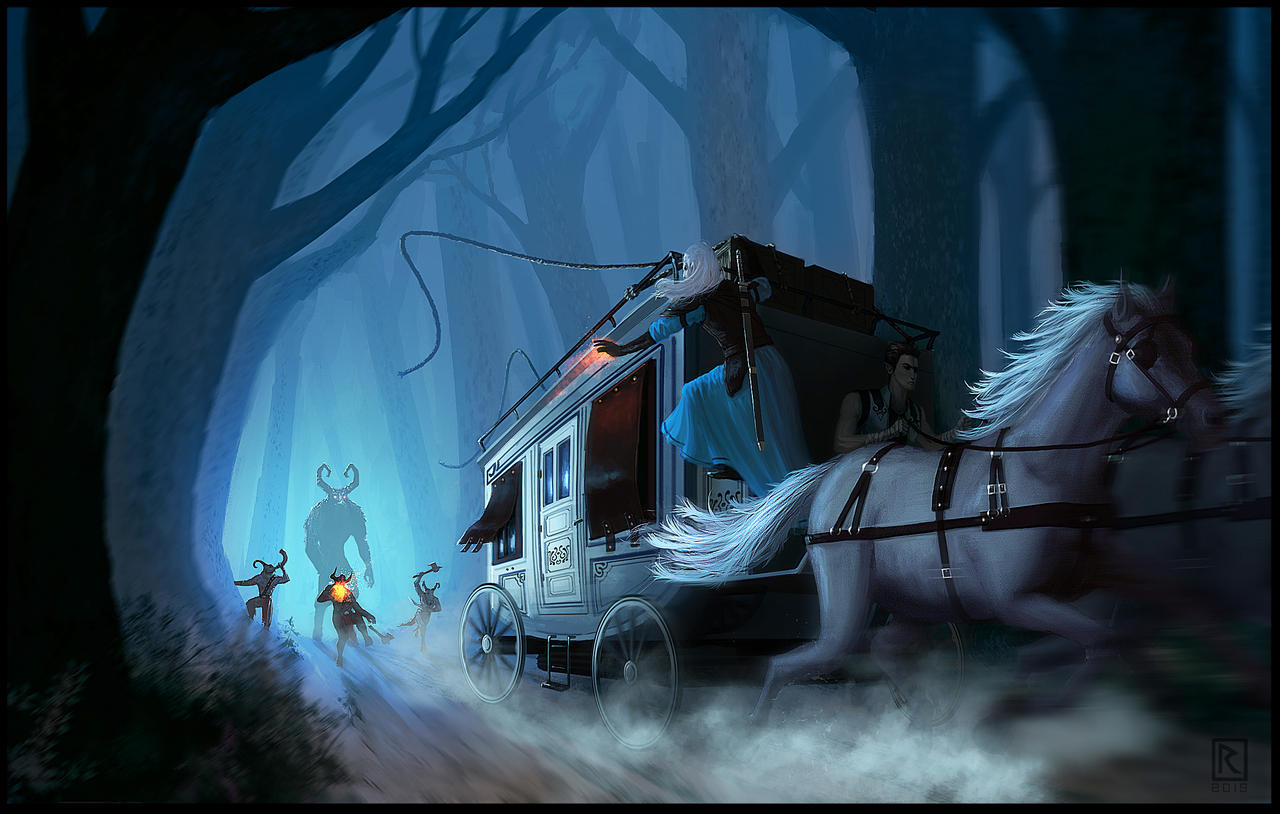 Watch
Our first night in D&D we had to search for a merchant who was late in returning back to town. We found his caravan along the road that was being assaulted by Beastmen. Unfortunately, he was killed by them but we managed to rescue the other merchant that barricaded himself inside the caravan. Before we could kill the last one, he escaped into the woods but not before blowing his horn to summon more to his aid. We had only a few minutes to load up any precious cargo onto our carriage before reinforcements would arrive to continue their assault.

As we were loading up the last of the cargo, we saw a band of these beastmen making their way to us. With us still tired and a bit beaten up from fending off the first assault, it was time we made our escape...

To Be Continued!

_______________________________

This artwork was a ton of fun and a ton of work! I'll most likely be doing illustrations of highlights in each of our D&D sessions. This was from our first one and we just finished up our 10th session.

Reply
Reply

Wow, I love how well it looks to the point it really feels like it's slightly animated because of the blur to help make the horses look like they are running. it's a very well done. I love the background I think that's my personal favorite.
Reply

Thank you very much for the comment! The big monster in the back is one of my favorites, along with my friend's High Elf character firing back.

Reply

hahaha awesome dude! sounds like a fun dnd session (=
Reply

It's been wild! What I really love about playing D&D is all the idea's and inspiration I get from it.
Reply