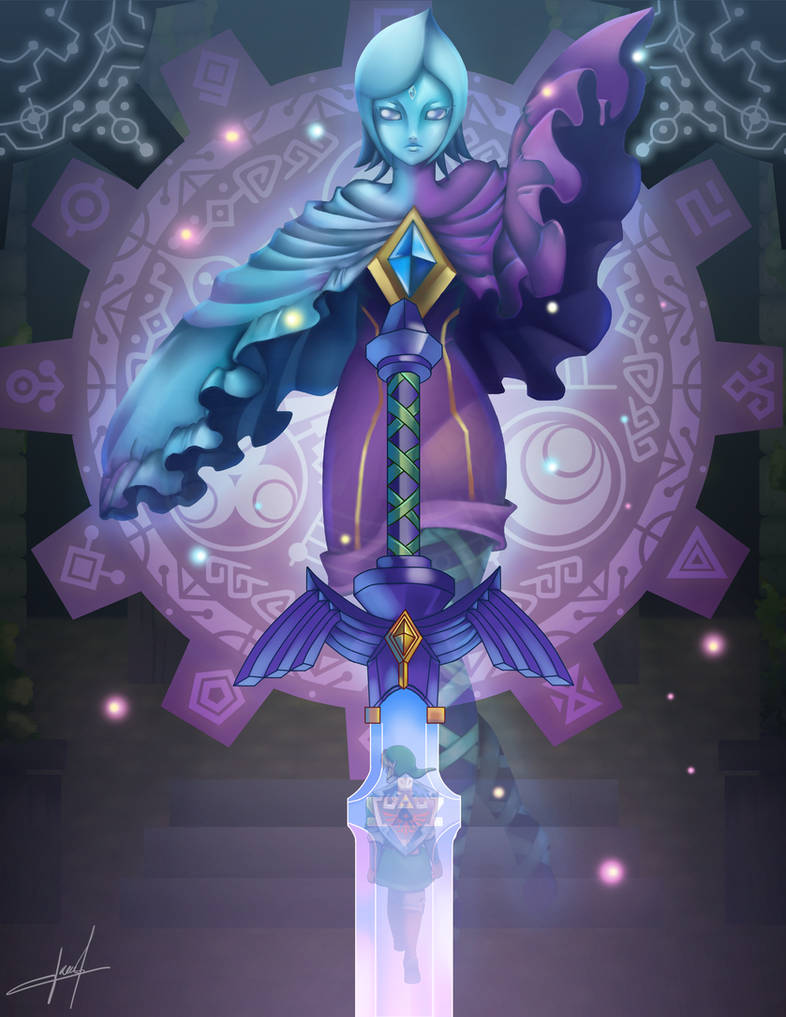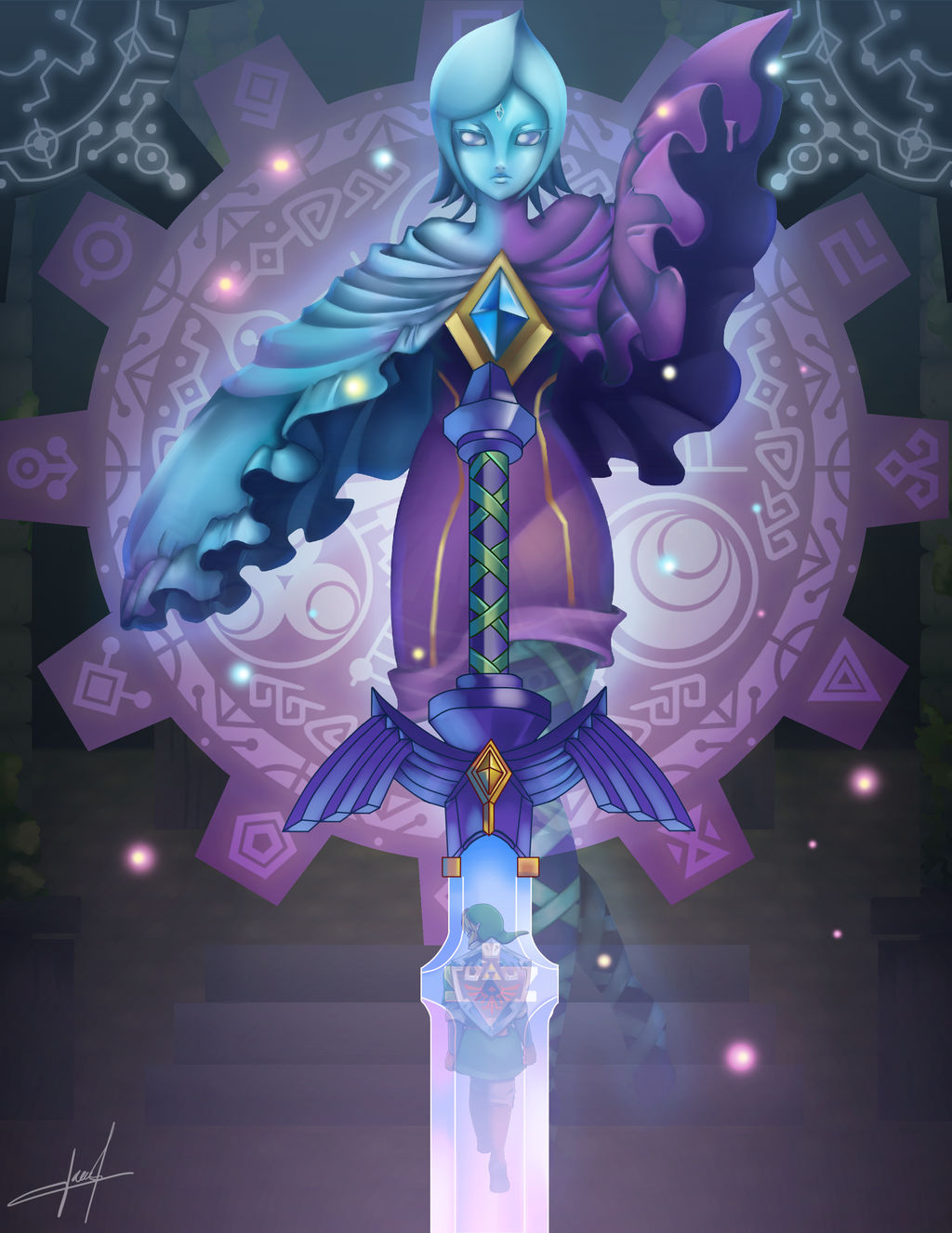 Finally I can post this!

! This is the poster I did for my friend Rozen's new Legend of Zelda composition "Until we meet again" this time was Skyward Sword time and well... I LOVE THAT GAME I know many don't but to me Skyward Sword was such a beautiful story and I loved Fi, when you have to part ways well it just broke my heart. When he told me what was the song about I just did the sketch in like 20 secs!
The idea behind this poster is the choice that Link made at the end...
SPOILERS OF SKYWARD SWORD HERE
After Demise was defeated the master sword had to rest until it was needed again, Link says goodbye to Fi and leaves her to the next hero, while he goes to Zelda, meaning the pink glow.
SPOILERS OVER
Fi is an interesting character and I adore her design I wanted to draw her since forever and I'm glad I got the chance to join this picture with something as Rozen's music score, it's a piece that goes perfectly well with that moment and my idea of Fi's...."happiness"
Hope you like!

I tried a new lineart-less thing on Fi if you read until here maybe tell me what do you think ;D
Rozen page where you can find the song:
Rozen FB Page
Remember my other sites:
My Tumblr
My FB page (mostly on spanish)