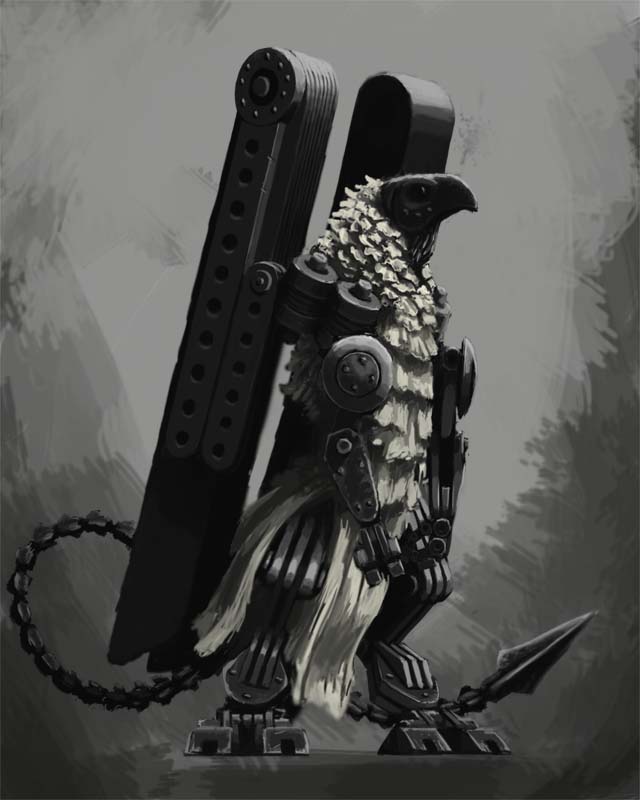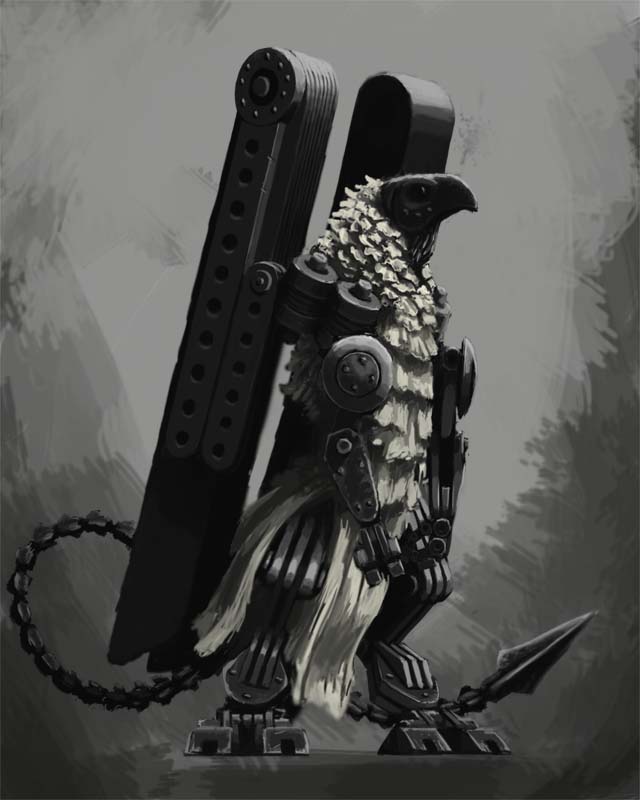 Watch

Reply

Reply

Awesome! Would love to see it with it's wings spread!
Reply

Thanks very much. Yeah later on I plan to redo the concept with its wings spread in a proper illustration.
Reply

Quite a soldier look to it.

Would love to see how those wings work.
Reply

The wings are supposed to spread out like a fan. I'm planning on doing a proper painting that can better illustrate this.
Reply

Lovely idea. I like how you did the wings very much. The feathers on the neck seem very rocky though, not that it doesn't look good or anything. Is that intentional, or not?
Reply

yeah i agree it did have a more solid look to it. the material around the neck i wanted to be made out of cloth designed in some kind of pattern similiar to bird feathers. anyway its only a rough draft at the moment so ill experiment with some other looks.
Reply

The distance between feathers and shading all plays a part in this. If you'd change that up a bit it would probably be a bit better.
Reply