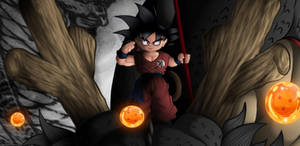 Basic
Basic access for everyone. To support me 😉 Promotion on commissions.
---

Commissioned OC 02 + 02.11
Description
Commissioned Cell Shading for

of her OC Marron Treygun-Ashtear.
I hope you like it

Some words about the character:
"She is a spirited intelligent young woman who is the daughter of a genius inventor, Lucca Ashtear, and a knight, Glenn from the video game Chrono Trigger.
She came out of the back wearing a dark teal teeshirt, with Lucca's gold-colored scarf loosely tied around her neck. Her dark blue pants were complimented by a black leather belt, tightly fastened around her waist accented by a brass buckle... grabbing her boots. Marron's boots were rich dark grey flats, going up to just under her knees and folding back over... she grabbed two black holsters and attached them to her belt, slipping her gun in one and leaving the other open in hopes of returning the Masamune to it."
Thank you for commissioning me.
Your humble servant,
Liron Pe'er.
-------
Photoshop
VISIT HERE to Follow My Work

Image size
566x800px 124.59 KB