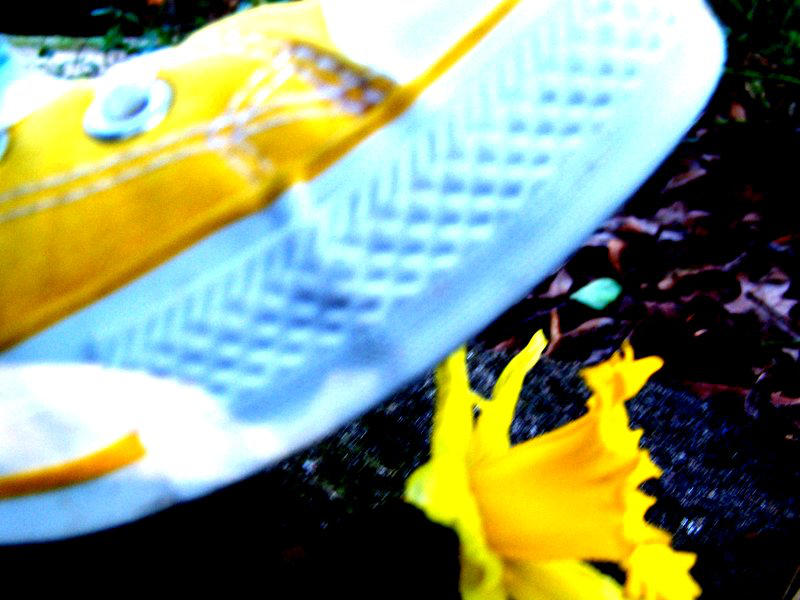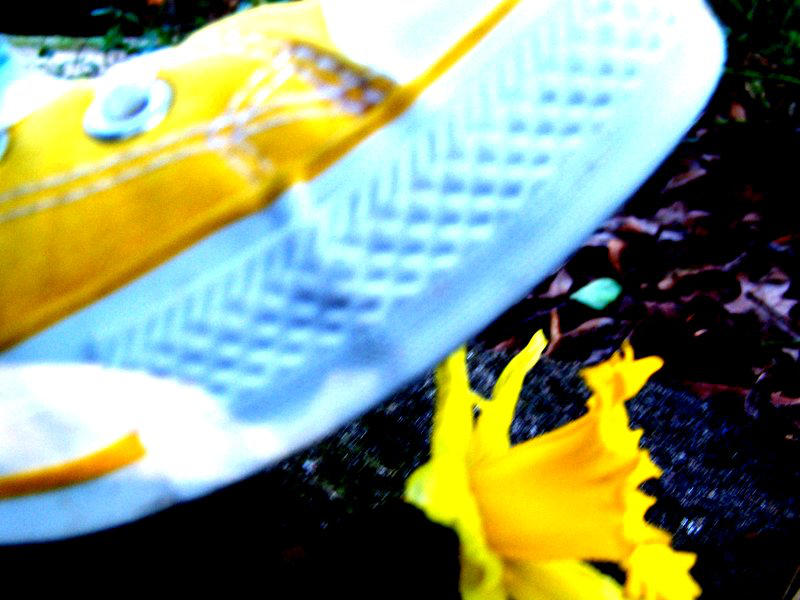 Watch

nice photo... just a little blurry... but nice anyway 8)
Reply

nooo! smexy shoes gonna kill my easter lilies! *slowmotion dramatic matrix leap of doooom*

*crunch*

T.T
Reply

haha
i didn't do it, i swear!
no flowers were hurt in the process of this photograph. [:
Reply

Chucks 1, flower nothing!!!
I absolutely LOVE the yellow in this... So rich... Wonderful concept too...

The soft focus is quite nice but it would be fun to see this with a sharp macro on the shoe too... Either way, I just have to add this one to my favorites...

Reply

i really like this. i can read into it... so many levels somehow....

cool
Reply

that was the effect i was aiming for. thanks!
Reply

I love yellow all stars

. Great shot.
Reply