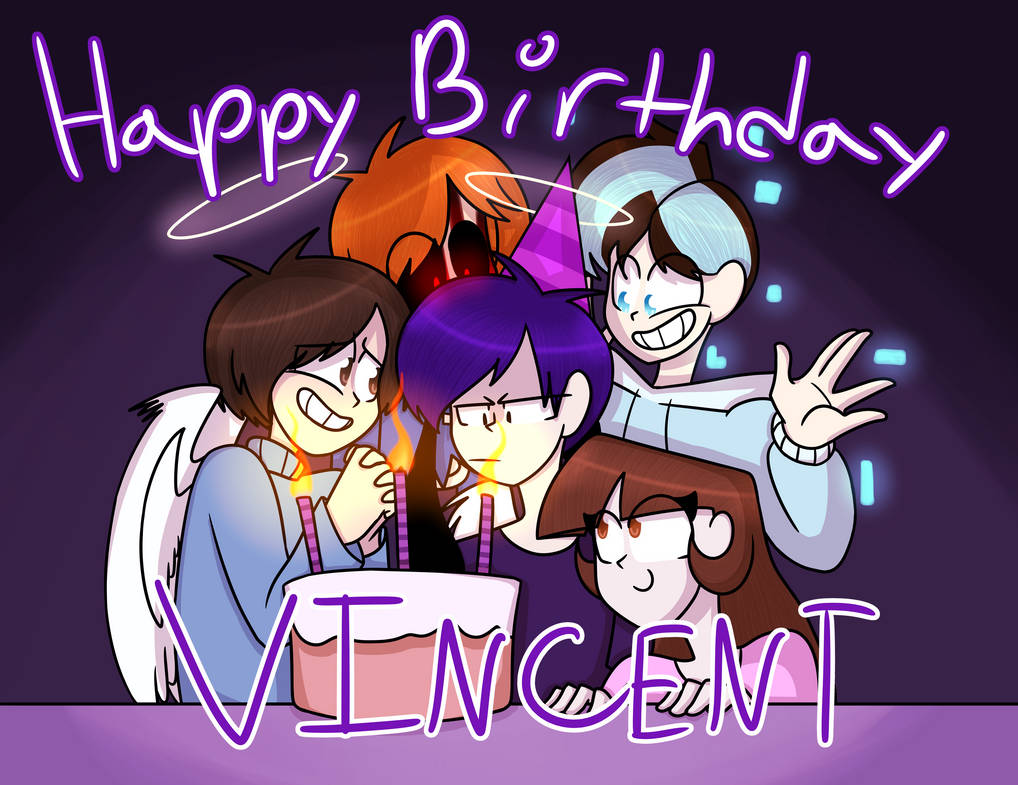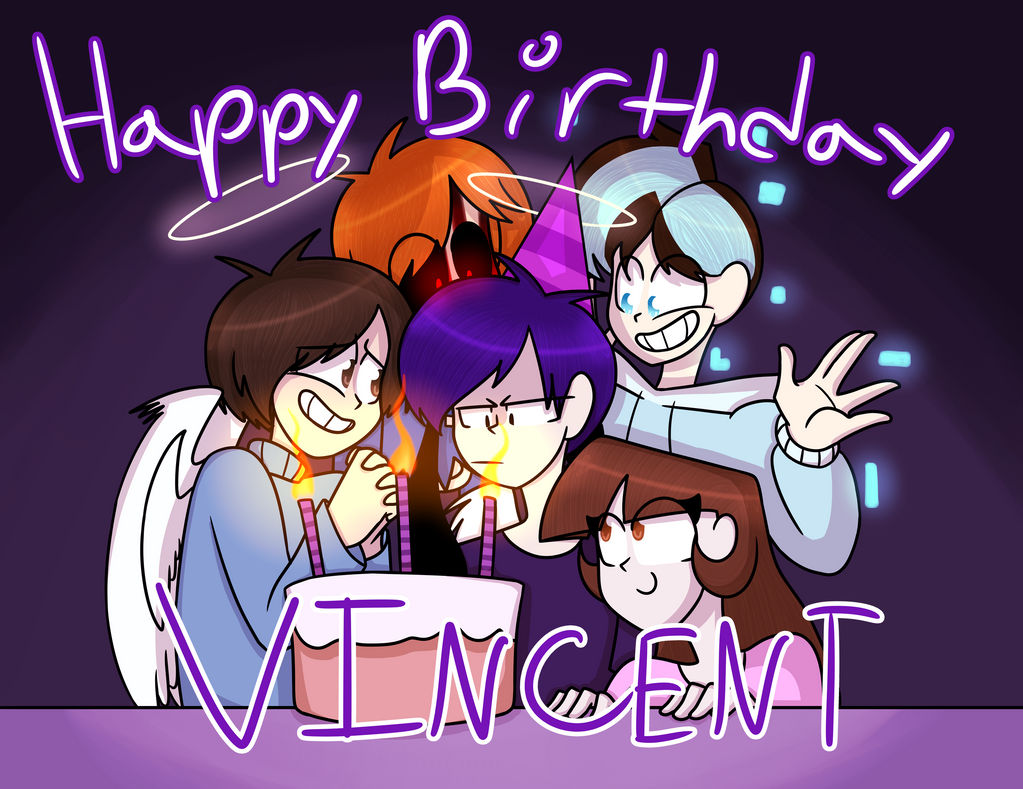 Watch
Guess who's birthday is today? It's Vincent's!

I drew what family he had left celebrating his..wait, how old is he?
*does the math*
Oh..he's 77 years old..but he still acts like a grumpy teenager.
Happy birthday Vincent!
Vincent/the purple guy, Fritz, and Scott(??) belong to Scott Cawthon
Zach and Bella belong to me
I own the art
I own the AU

oh god vincent au's still exist that's gross
Reply

Reply

is vincent an oc of yours? or like - all of the other vincents ever
Reply

Well, he's definitely not like any other Vincent I've seen, but I don't know if I would really call him an OC.
Reply