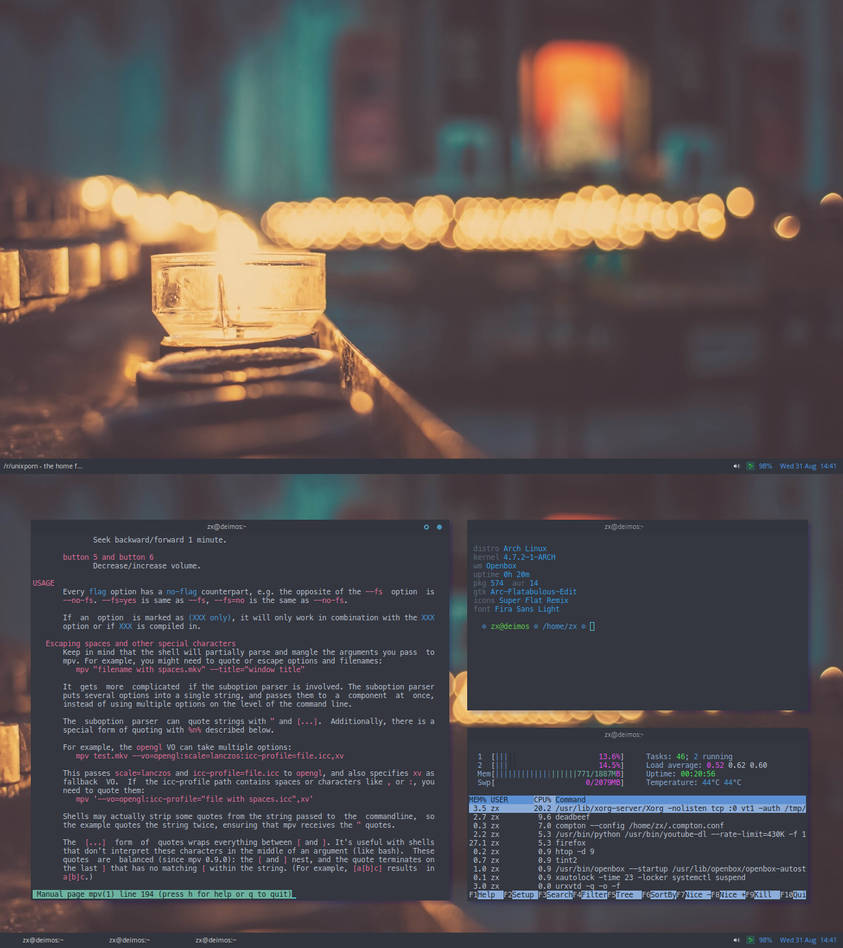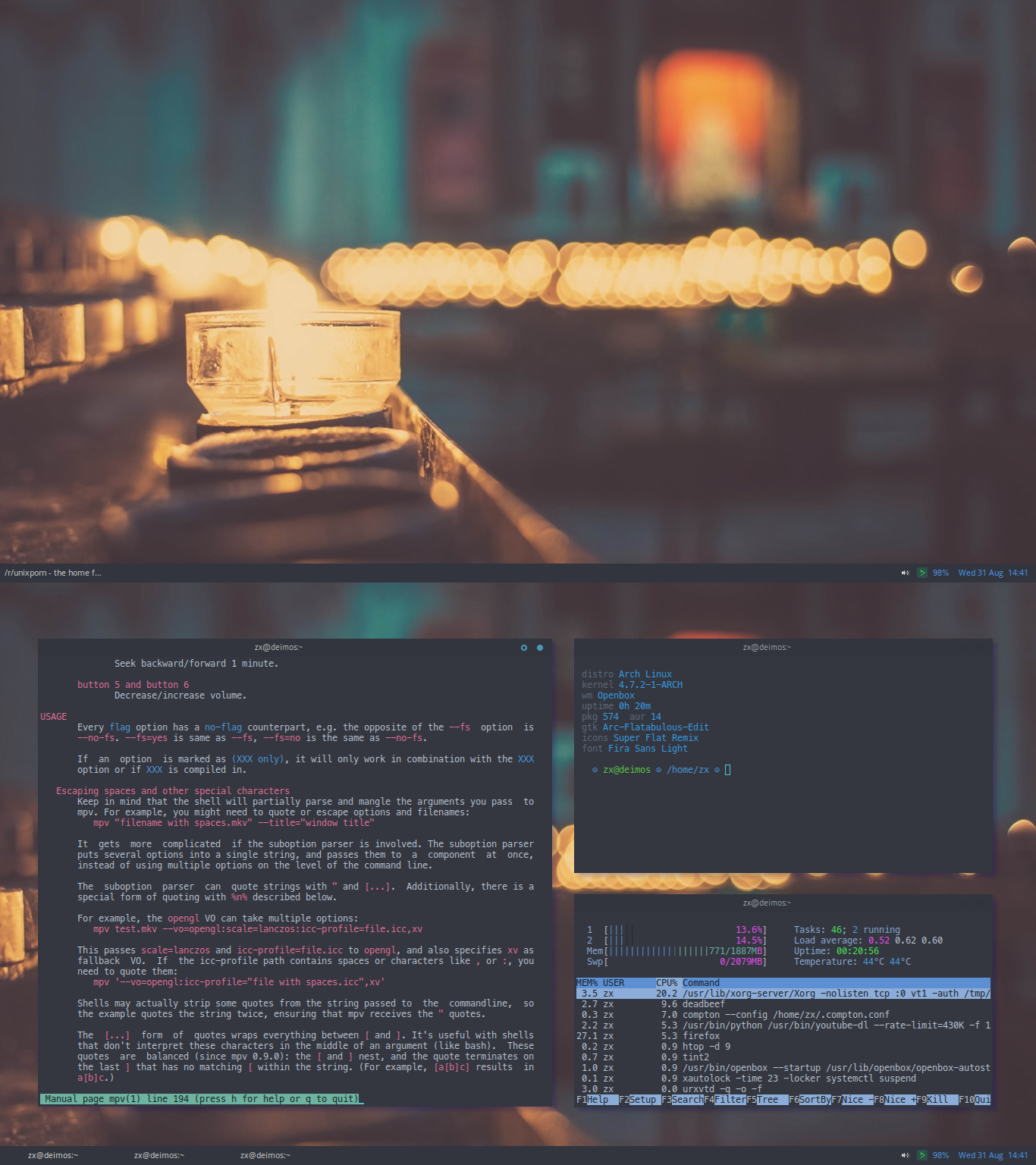 Watch

Reply

rxvt rocks ! Nice setup as always !
Reply

Nice setup, the colors go nicely with the wall.
Reply

Lovely shot. Which terminal are you using?
Reply

nice

Reply

very nice setup and term colors

Reply

Love it! Two questions: what are you using for your taskbar, and what system-info script are you running there?
Reply

Reply

Nice combo - especially the term colours

Reply