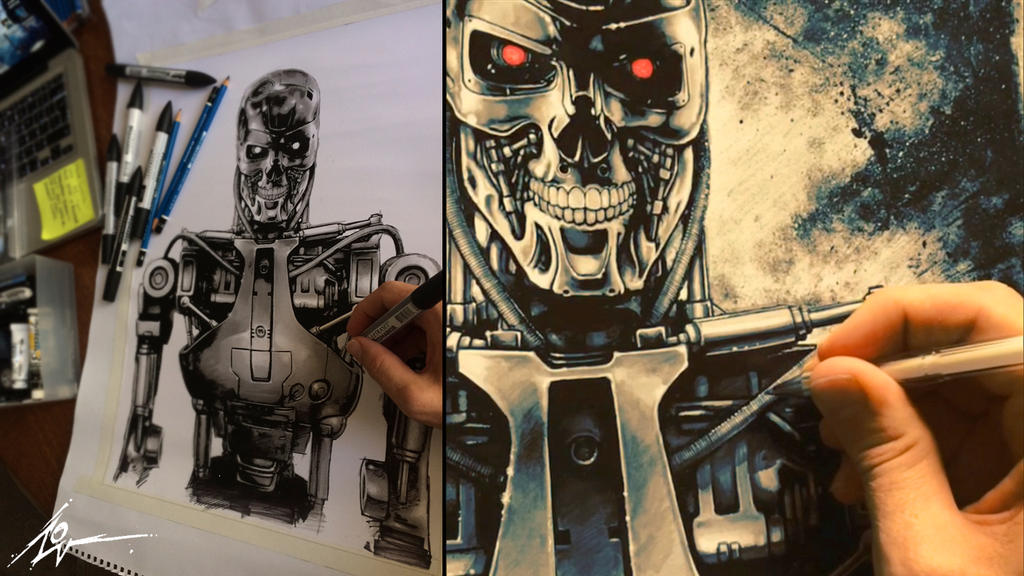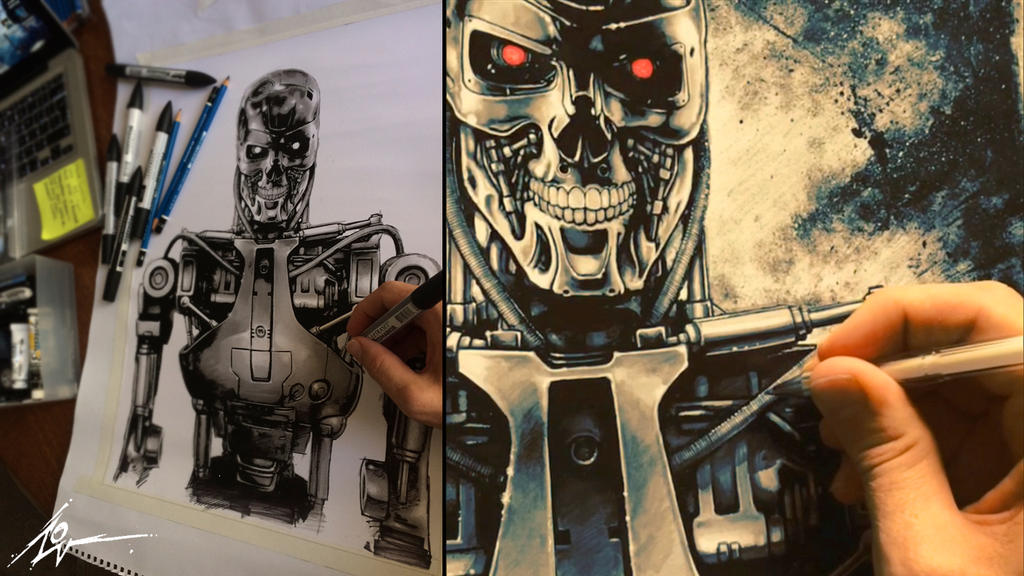 *CHECK THE LINK!*

www.youtube.com/watch?v=Vn60Te…

Hey guys! I was filming a few snippets for my Instagram of me working on a T-800 Terminator endo skeleton commission, but thought it would be better to just compile the vids into one. I kept things quite loose and grungy on this and thought it would be nice to only add some colour to the eyes. For this piece I used Staedtler Mars Lumograph 100 pencils, Promarkers, Fineliners, Acrylic ink, paintbrushes and a toothbrush for some of the splatters.
Hope you like and let me know if you have any questions or suggestions!
Don't forget to subscribe and check me out on Facebook!!

www.facebook.com/TheArtofChris…