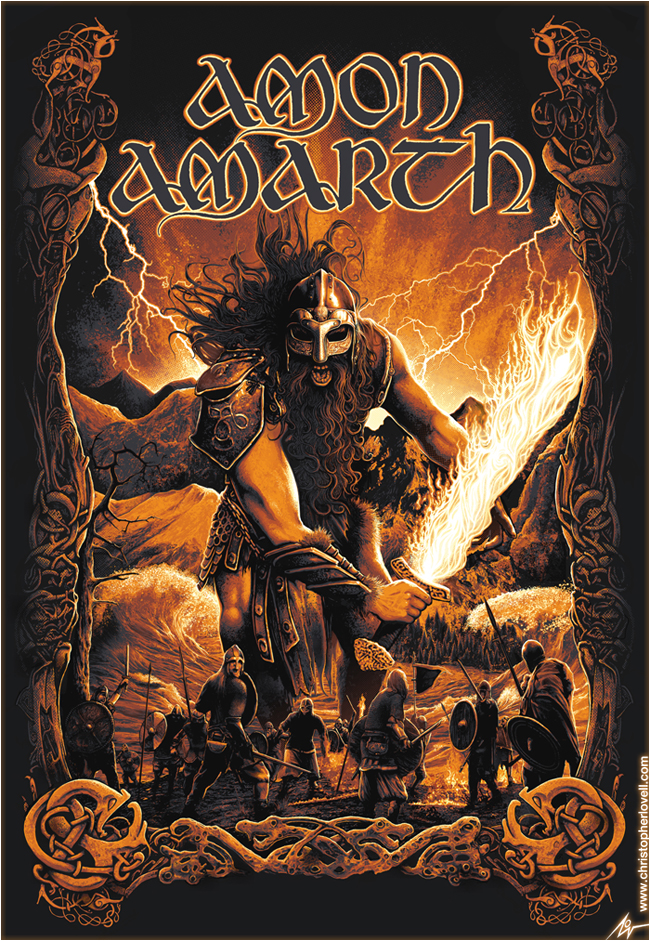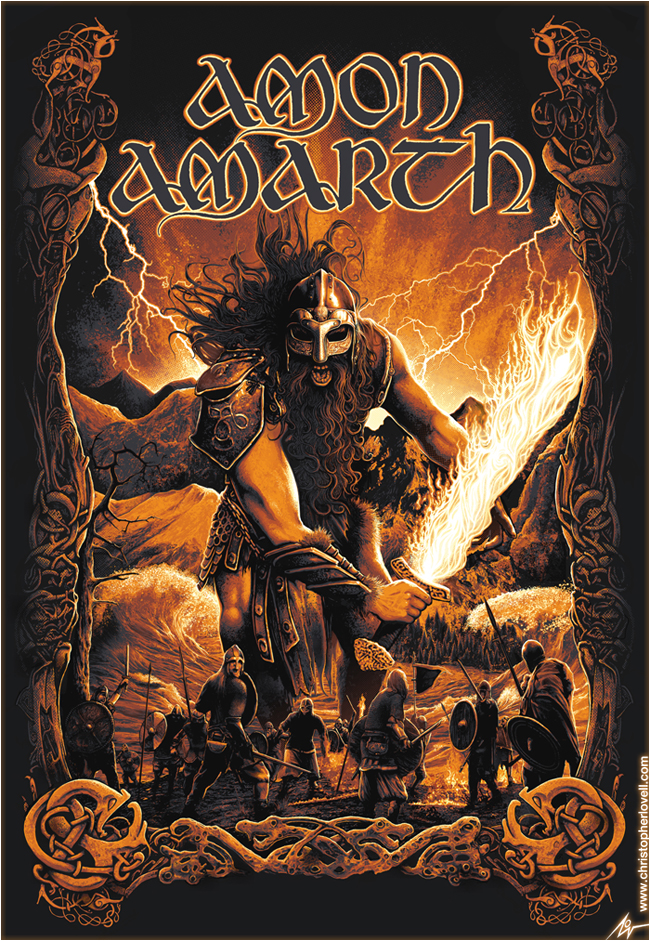 Christopher Lovell 2011

Here is my latest design for Swedish viking metal legends Amon Amarth. They wanted a Surtur god themed design to coincide with the release of their new album 'Surtur Rising'. 6 colours on black and a lot of hard work!

The 'Loki and the Undead' design I also did for Amon Amarth is available everywhere now.