Decoding Daily Deviations is the series that aims to unlock the secrets of what it took to create these magnificent artworks and motivate others to work towards similar recognition. Each week we will present an interview with one artist who has recently received a DD and have them share the details on that specific piece, relating to their creative process, techniques, and narrative inspirations. If you've ever wanted to know more about a beloved artwork and the talented skills applied to it, this is the series to keep track of!"
FEATURED ART:
The Journey by
Adam-Varga
DD DATE:
2016-06-12
TIME SPENT:
20 HRS
TOOLS/PROGRAMME:
Adobe Photoshop CC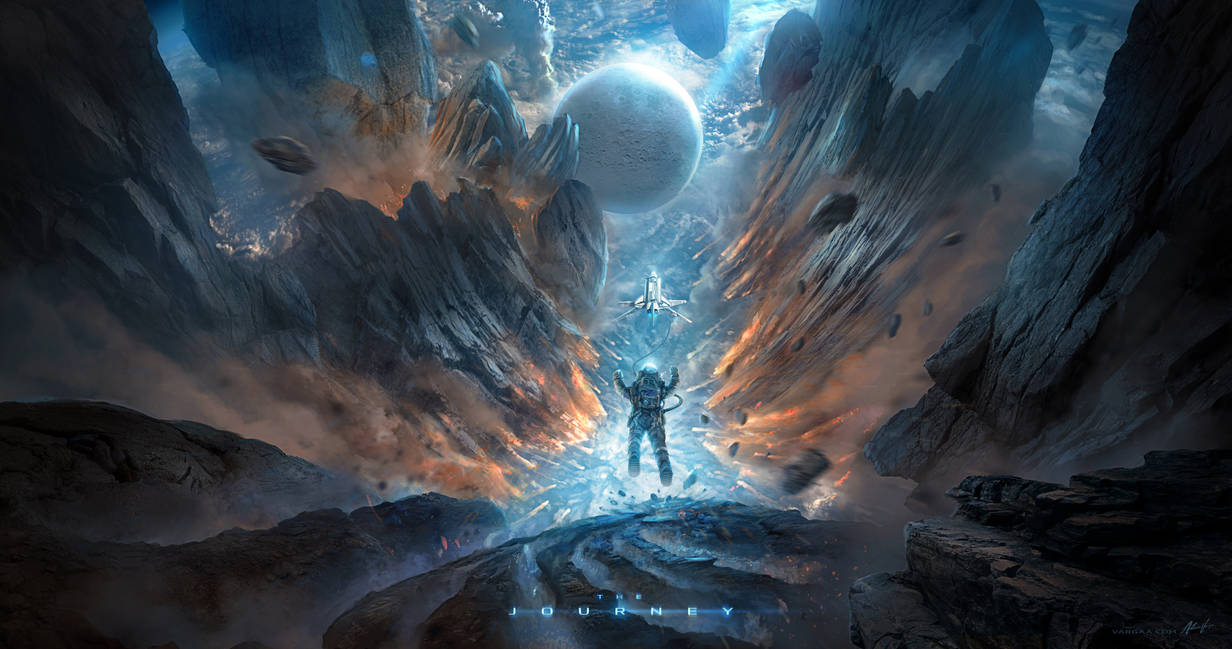 Share with readers the details of how this piece came into being. Did you have a clear story idea/inspiration from the beginning?



This piece was an entry for Artstation.com's 2D art challenge titled 'The Journey'. The goal was to create an image capturing a dangerous and awe-inspiring undertaking that was not guaranteed to end well. What better stage for this theme than the uncertainty of space? I love and was inspired by Sci-Fi films that focus on the individual's trial in space, like '2001: A Space Odyssey', 'The Martian', or 'Gravity'. I wanted to depict an astronaut who crash landed on a planet/asteroid and is at the mercy of the coldness of space."
"The Journey" utilises a dramatic composition that pulls the viewer into the unfolding action. Please, outline your creative process on the painting and the elements that were critical to your execution.



The painting originally had a simple composition: foreground rocks, mid-ground mountains, and the backdrop of space. The piece seemed very flat and not dynamic enough. I realized a sense of scale was missing with the figure, so I changed our view to an aerial perspective, staring down towards earth. Just as in the film "Gravity", the figure seems miniscule against all the surrounding elements and this definitely made the piece more dramatic, I feel."
Timelapse


Did you encounter any creative challenges when working on the piece? If so, how did you tackle them? Is there anything you would do differently now if you could?



My biggest challenge on the piece was establishing correct color and value. Space can be tricky to paint. I started the piece in greyscale and my initial urge was to go really dark, but of course there are two major light sources in space, the sun and its light reflected from Earth. Once I established the correct values, I had to figure out how all these rocks, explosions, and smoke would look on the brink of our atmosphere. I looked at tons of reference photos of space missions and developed the color as best I could. Going back, I would have established color and mood way earlier in the process."
What's one piece of advice that you would share with other artists hoping to reach this standard of work in the future?



Be persistent and follow through. When I start my pieces it's a very loose process; I listen to music for inspiration, do several thumbnails, and just doodle. This is the fun part, but the remainder of the work is boring, technical, left-brained stuff. I've noticed the only time I reach a great standard in my paintings is when I stop thinking too hard and do the work. How will I light this rock? What saturation would that moon be in the background? Is his space suit too big? Yawn! But the end result is so worth it. Get over the not-so-fun parts of your painting and you will improve."
What does this DD feature represent or mean to you at this stage of your artistic development? What can your watchers look forward to next?



I worked hard and pulled two all-nighters on this particular piece in order to finish the contest submission deadline. It went on to win 2nd place against about 600 other wonderful digital artists. Then, when I saw a DD feature I knew the hard work had paid off. I feel the quality in my work is improving dramatically and I am ready to put it to use. Expect more epic, alien landscapes, and surreal, futuristic city scenes."
Bonus question:
Can you cite a memorable reaction to this piece in the comments at DA?



commented how the piece was a mix of 'Space Odyssey' mixed with 'Interstellar'. I smiled, she understands perfectly, considering I listened to both soundtracks a lot while working on the piece."
Thanks to Adam-Varga for kindly consenting to this interview!

Make sure to see more of his amazing paintings: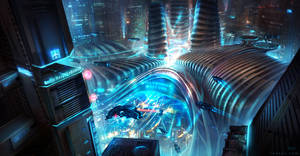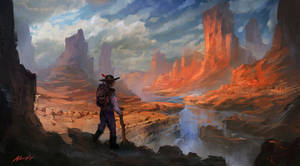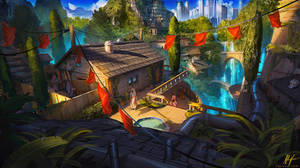 Previous Decoding DDs:

Boulderback
FIELD OF THORNS: OFFER
Malavestros: Muse of Madness
Jet Futura
The Northern Administration
Prisoned Singer
Don Kichote
On The Hunt
The Platform
I know a bank
Love and war
52Hz
Chase, The Dreamer
Mad
Until the End of the World..
Crow Temple
Accolade
Dragon's Breath

Spread some cheer by leaving a comment and/or

on works that you like!
Want to suggest a DD? See the link to my guidelines below!