Decoding Daily Deviations is the series that aims to unlock the secrets of what it took to create these magnificent artworks and motivate others to work towards similar recognition. Each week we will present an interview with one artist who has recently received a DD and have them share the details on that specific piece, relating to their creative process, techniques, and narrative inspirations. If you've ever wanted to know more about a beloved artwork and the talented skills applied to it, this is the series to keep track of!"
FEATURED ART:
Red Snow by
Zeilyan
DD DATE:
2016-08-07
TIME SPENT:
15 HRS
TOOLS/PROGRAMME:
Photoshop CS
Share with readers the details of how this piece came into being. Did you have a clear story idea/inspiration from the beginning?
The idea came from my own story/comic. The character depicted there is a vampire so I thought about something representing that "dead" side of him with sort of symbolism: his skull reflecting in the mirror, the dead crows, the pale skin and the snow which is the cold of a corpse. I love dark fantasy and goth aesthetics -- those styles are my main inspiration."

Please, discuss your creative process in "Red Snow" and the choices you made with respect to colour and perspective.
My first idea was making a full body but with a composition where I can put other elements in harmony with the character, so I decided that pose would be the best. The colors are inspired by classical paintings with a touch of my usual goth color scheme. I prefer desaturated colors reflecting a dismal yet calm feeling overall in the painting. This piece was intended to express the beauty of the macabre."
Did you encounter any creative challenges when working on the piece? If so, how did you tackle them? Is there anything you would do differently now if you could?
The most challenging aspects for making this piece were the colors and the anatomy. I tried doing corrections in the anatomy as many times as was required to get the right proportions, at least in my eyes, unfortunately I had no reference for the pose or the anatomy itself, so I tried my best working with my own ideas considering the amount of time I've been studying anatomy in my artistic career. For the elements I used different references that gave me ideas about how to paint them like the mirror for example. As for the colors, I got some ideas from classical paintings and I tried mixing it with my usual color scheme to give it the dark look I wanted."

What's one piece of advice that you would share with other artists hoping to reach this standard of work in the future?
I'd recommend setting a goal, that's very important. You can work on what you want once you know what you really want. Don't be afraid of putting your ideas on the canvas; you should work on everything you imagine and if you aren't feeling capable yet then start working on what your art lacks. Practicing is important, of course, but don't stay in your comfort zone, just go and work harder on your failures. For the anatomy I totally recommend using real models; it's the best way to learn as they can pose for you and grasping the proportions becomes easier."
What does this DD feature represent or mean to you at this stage of your artistic development? What can your watchers look forward to next?
I'm really glad for this; it is a recognition for years of hard work. The description in the feature makes me really happy because those are the kind of feelings I want to show in my artwork. I'm really into that line of goth and angelical style of art: fantasy characters with dark yet soft colors, symbolism, and appreciation for the magnificence of the human body. I'm still working hard to improve my art and make all my ideas as they are in my mind, that's what my watchers can look forward to."

Bonus question: Can you cite a memorable reaction to this piece in the comments at DA?
I especially like this comment made by : "Beautiful colors, I especially like how you use cold and warm tones when doing skin, but use them sparingly and with care. Makes the skin seem shimmering and opalescent. Also, beautiful gesture with his hand, the anatomy is really good. I also like that you portray your characters, even when not wearing a thing, with a sort of respect and dignity and don't make them look cheap /overly sexualize them too much either. They look beautiful and handsome, yes, but don't feel like objects but actual human beings that have a real personality and a story they could tell. Really refreshing to see your art."

Their comment describes the technical detail but also the feelings perceived. I'm glad to know others see my art like this."
Special thanks to Zeilyan for kindly consenting to the interview!

See more of her great works: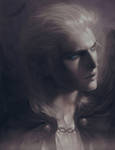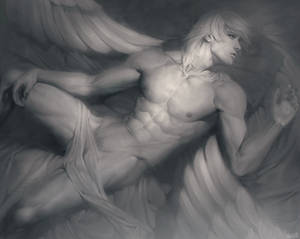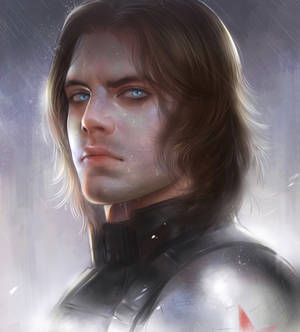 Previous Decoding DDs:

Catching Spirits
No kings and No Queens
The Tomb King
I'm fine
Despoiled
Cat Girl
Forest of Bunnies
The Journey
Boulderback
FIELD OF THORNS: OFFER
Malavestros: Muse of Madness
Jet Futura
The Northern Administration
Prisoned Singer
Don Kichote
On The Hunt
The Platform
I know a bank
Love and war
52Hz
Chase, The Dreamer
Mad
Until the End of the World..
Crow Temple
Accolade
Dragon's Breath

Spread some cheer by leaving a comment and/or

on works that you like!
Want to suggest a DD? See the link to my guidelines below!