Decoding Daily Deviations is the series that aims to unlock the secrets of what it took to create these magnificent artworks and motivate others to work towards similar recognition. Each week we will present an interview with one artist who has recently received a DD and have them share the details on that specific piece, relating to their creative process, techniques, and narrative inspirations. If you've ever wanted to know more about a beloved artwork and the talented skills applied to it, this is the series to keep track of!"
FEATURED ART:
On The Hunt by
Zarory
DD DATE:
2016-04-12
AVERAGE TIME:
15 hours
PROGRAMME:
Photoshop and Wacom Intuos Pro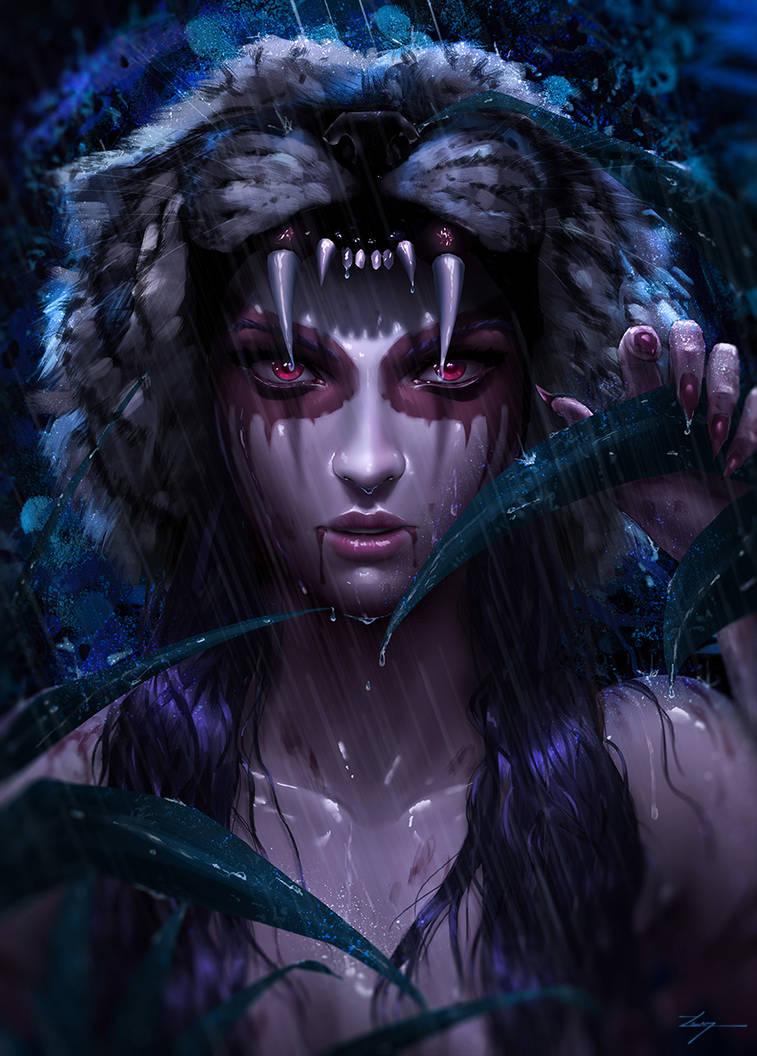 Share with readers the details of how this piece came into being. Did you have a clear story idea/inspiration from the beginning?
The first thing that triggered the idea for this piece was when I first saw the music video of Taylor Swift's song "Out of the woods." The scene where she is crawling around in the mud, with rain pouring down on her while she's behaving kind of animalistic. It gave me this vague idea of how I wanted it to look. Then I started to think of the character's design; I wanted her to look animalistic, dangerous and sort of like a predator too. And then I thought of this great TV show I have been watching called "The 100," where some of the characters had similar elements."
"On The Hunt" captures fierce imagery with great visual impact. What was your creative process like on this painting as it pertains to the realistic details and rendering?
I start first with the idea. After that I try to find references that have similar elements to what I'm going for, then I try to make a semi-clean line-art. After that I start to render and put in the basic colors. I always work on the face first since I feel like it is the most important part of a portrait, because if the face doesn't look right, the image kind of just falls flat. Then at a certain point when I feel like the image is ready I start adding photo textures-- it helps to give a more realistic feeling to the image. This is something I have recently learned from studying an amazing artist named Ross Tran (Rossdraws)."
Did you encounter any creative challenges when working on the piece? If so, how did you tackle them? Is there anything you would do differently now if you could?
I struggled a bit in the early stages. I had to rearrange some of the environment because it didn't look right to me. I also had a tough time with the lighting: I wanted it to look natural, not too bright, not too dark. And no, I wouldn't really want to do any of these things differently because then I wouldn't have learned from those mistakes. But if I had to it would probably be my layering process… I know I use way too many layers when I'm working which really slows down my PC and sometimes really tests my patience. But I'm trying to improve on that now. With my current project I tried to really focus on my layering "addiction" and ended up reducing my layers around 50%."
What's one piece of advice that you would share with other artists hoping to reach this standard of work in the future?

Learn the basics first. It's something I kind of ignored in the beginning, I just thought that I could skip it by learning things along the way as they come. Sure, I learned a thing or two with time, but I wish I would have just sat down and studied it by doing a bunch of different exercises on anatomy, perspective, composition and so on. It would have taken a lot of my time for sure, but it would have been worth it in the end. Right now I'm still learning some of the basics because I was too stupid and ignorant when I was younger to just sit down and study."
What does this DD feature represent or mean to you at this stage of your artistic development? What can your watchers look forward to next?

I'm truly honored about being featured in such a great and positive community, and I can honestly say that I have only been dreaming of receiving a DD ever since I joined DA. It's so rewarding for an artist to hear that people appreciate and support their work. As for my future plans, I'm planning on getting more involved in the 3D industry, which probably means that I will no longer just be featuring my 2D works."
Bonus question: Can you cite a memorable reaction to this piece in the comments at DA?


A friend told me that this piece inspired her so much that she immediately picked up her pencil and started to draw. It made me so happy to hear that my painting inspired more paintings."
Thanks to Zarory for kindly consenting to this interview!

Make sure to see his gallery for more wonderful pieces: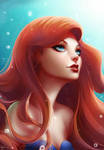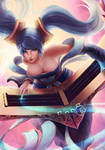 Previous Decoding DDs:

The Platform
I know a bank
Love and war
52Hz
Chase, The Dreamer
Mad
Until the End of the World..
Crow Temple
Accolade
Dragon's Breath

Spread some cheer by leaving a comment and/or

on works that you like!
Want to suggest a DD? See the link to my guidelines below!