Decoding Daily Deviations is the series that aims to unlock the secrets of what it took to create these magnificent artworks and motivate others to work towards similar recognition. Each week we will present an interview with one artist who has recently received a DD and have them share the details on that specific piece, relating to their creative process, techniques, and narrative inspirations. If you've ever wanted to know more about a beloved artwork and the talented skills applied to it, this is the series to keep track of!"
FEATURED ART:
Mountain view by
Bezduch
DD DATE:
2016-08-28
TIME SPENT:
8 HRS
TOOL/PROGRAMME:
Wacom Tablet, Photoshop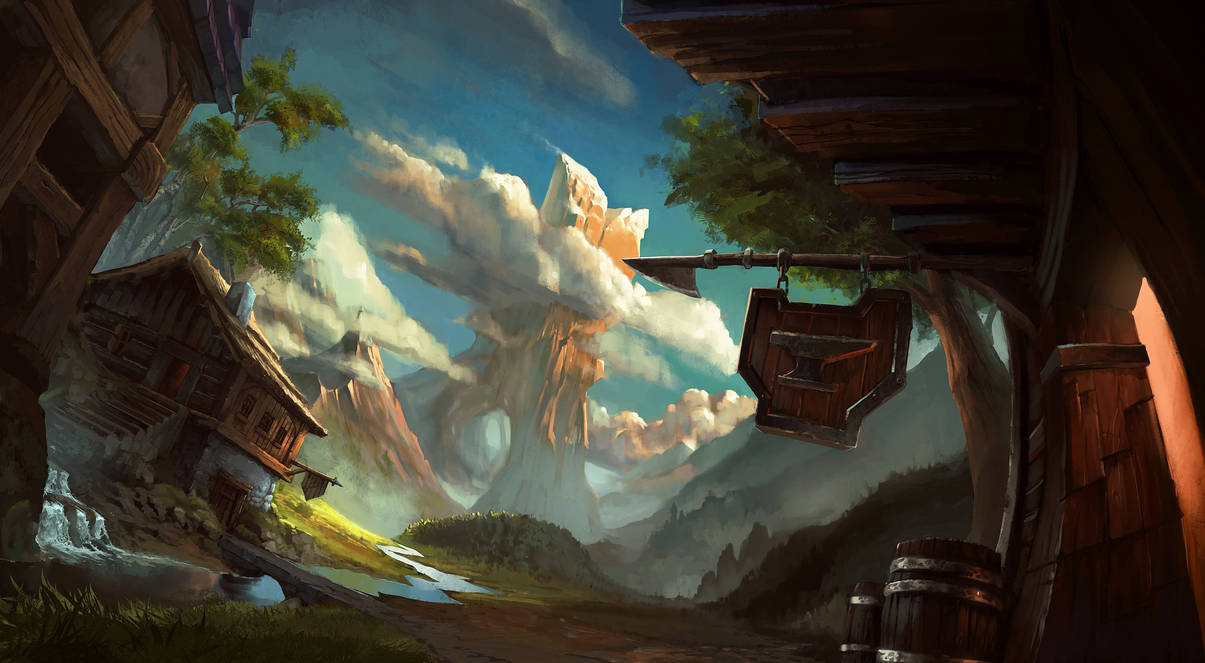 Share with readers the details of how this piece came into being. Did you have a clear story idea/inspiration from the beginning?



This was a rather spontaneous process. At work we have something called "creative Friday". Every two weeks, on Friday, we're free to do whatever we want, as long as it improves our job related skills. I wanted to continue our current project, but the angry and disappointed look on my co-workers faces (they are actually great guys), made me quickly rethink that position. So, with an extra dose of motivation to do whatever I wanted, I decided to make another piece with a curved perspective. I also decided to put it in the same 'universe' as my other paintings, so that one day I could use it in a larger project. When it comes to inspiration, Discworld 1 and 2 are always there for me, as well as concept art from Blizzard games (mostly World of WarCraft)."
"Mountain view" offers a delightfully panoramic vista. Please, outline your creative process on the painting, and important elements such as your use of perspective.
I started with drawing a few simple curved lines that would work for me as a guideline for placing elements on a warped perspective. I wanted something large in the background, a place that the viewer would want to explore, something monumental and mysterious. For the foreground, the idea was to make something cozy; a place where you can rest and prepare yourself for the journey, while the middleground was just the filler to show the scale. After having those ideas quickly put on the canvas in the form of a messy sketch, I started adding basic colors and shading to add depth and mood to the painting. From there on, it was mostly a process of filling the space with small ideas and redesigning some of the elements to fit my painting capabilities. Last part of the work was to add the fine details and tweak color values."
PROCESS
Did you encounter any creative challenges when working on the piece? If so, how did you tackle them? Is there anything you would do differently now if you could?



Yes, plenty. The biggest one was the background element that was in fact the focal point of the painting. The mountain was supposed to be a large castle. I knew I wouldn't be able to make it look the way I wanted, so I decided to turn it into something simpler, yet still quite monumental. That's the main thing that I'm not really happy with. If I were about to do it again, I would keep the original idea. I would also add more buildings in the middle and foreground to enrich the illusion of scale."
What's one piece of advice that you would share with other artists hoping to reach this standard of work in the future?



Don't force yourself, take breaks. It's easier for a rested brain to see mistakes and find solutions to them. That's a great way to improve your skills.

There's also one thing that I really like to do, and that's analyzing everything. Trying to understand why things work the way they do. Why some rocks are round and others rough-edged, some plants tall and thin yet others short and thick. Access to what materials people had while building their houses. Did they build them on trees? How did they get up there? Did they use ladders? Ropes? Lifts? Portals? What did they feed on? Did they hunt? Maybe they had hanging gardens? Will things grow in the dark? Maybe there should be light passing through the trees? Thinking about stuff like that will help you create some background stories in your paintings, making them more "believable" and interesting."
What does this DD feature represent or mean to you at this stage of your artistic development? What can your watchers look forward to next?



Having a DD and wave of positive comments is an incredible gift and a huge boost of motivation.

Right now I'm trying to learn Unity 3D to create a game. This is going to be that 'larger' project. I'm planning to include in it some of the locations that I drew so far. I might release some videos in upcoming months, but at that stage it probably won't be pretty."
Bonus question:
Can you cite a memorable reaction to this piece in the comments at DA?
Oh sure. From : 'Absofreakinglute, unparalleled, immaculate imagination.'

In such a short sentence I've learnt three new ways to describe things!"
Special thanks to Bezduch for kindly consenting to the interview!

See more of the great works at his gallery: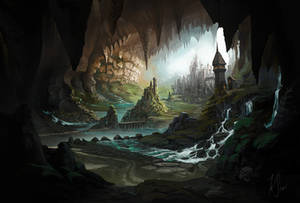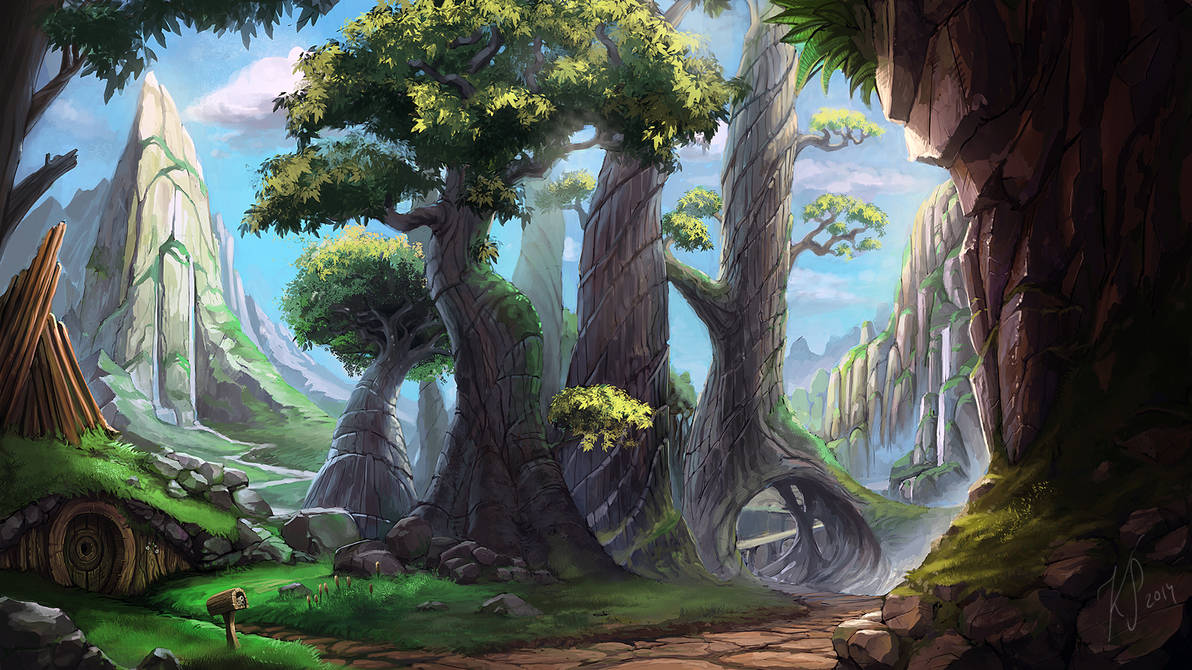 Previous Decoding DDs:

Monster Eating Vampire
Roth
Death Knight
Queen of Hearts (Alice in Wonderland)
Dragon Watchers
The journey and the big fish
Forrest Defender
Red Snow
Catching Spirits
The Tomb King
I'm fine
Despoiled
Cat Girl
Forest of Bunnies
The Journey
Boulderback
FIELD OF THORNS: OFFER
Malavestros: Muse of Madness
Jet Futura
The Northern Administration
Prisoned Singer
Don Kichote
On The Hunt
The Platform
I know a bank
Love and war
52Hz
Chase, The Dreamer
Mad
Until the End of the World..
Crow Temple
Accolade
Dragon's Breath

Spread some cheer by leaving a comment and/or

on works that you like!
Want to suggest a DD? See the link to my guidelines below!