Decoding Daily Deviations is the series that aims to unlock the secrets of what it took to create these magnificent artworks and motivate others to work towards similar recognition. Each week we will present an interview with one artist who has recently received a DD and have them share the details on that specific piece, relating to their creative process, techniques, and narrative inspirations. If you've ever wanted to know more about a beloved artwork and the talented skills applied to it, this is the series to keep track of!"
FEATURED ART:
Mad
by
Matija5850
DD DATE:
2016-02-21
PROGRAMME:
Adobe Photoshop CC 2014, Wacom Intuos Pro Medium
TIME SPENT:
8hrs approx.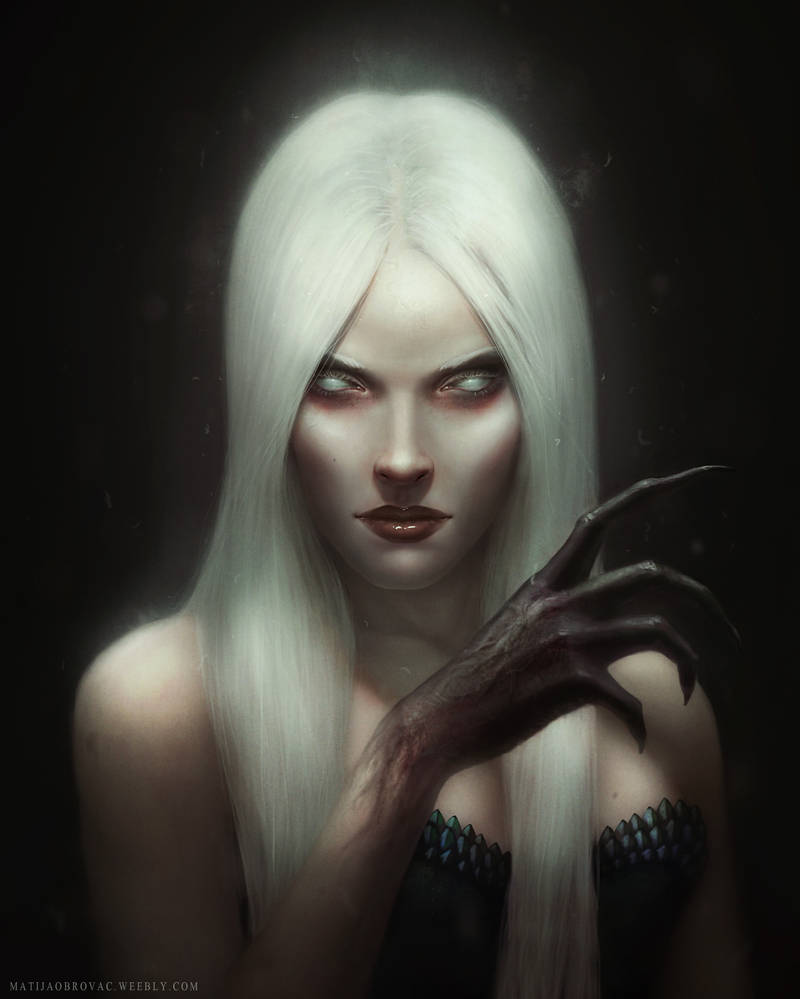 Share with readers the details of how this piece came into being. Did you have a clear story idea/inspiration from the beginning?


The character itself is actually a creation of lovely Lady-Oolong from DeviantArt. When she commissioned me for this piece, she had a very detailed description of the character. Everything from her gaze to the specific textures on her dress. This made the entire process quite simple and it left very little space for any confusion or misunderstandings, but still leaving me space for artistic freedom in terms of posing the character and coming up with the composition and mood. This was actually one of my more effortless images to paint (which is usually super opposite ). There were only some very minor changes requested from the client at the sketch phase, and the rest went pretty smoothly.
The detailed and realistic rendering of "Mad" is quite outstanding (that hand!). What was your creative process like on this portrait and can you share any specific tip with readers?
Hah, I hope I don't spoil the image for anyone by saying this. But I actually took some reference of myself... yes a guy . I only followed the reference loosely, but I think this body shape worked out quite well for Mad. It was really interesting and strange seeing myself transform like that. I guess sometimes you just need to get a bit freaky to accomplish a specific look and feel in your image.
Did you encounter any creative challenges when working on the piece? If so, how did you tackle them? Is there anything you would do differently now if you could?

I knew the general feel of the image I wanted to achieve, but I started off sort of shaky on the lighting and shadows. What I had through the beginning stages of the image didn't really have a great read, and the image felt pretty flat and lacking atmosphere. I tackled those issues later on, and I'm quite happy how it turned out in the end. However, I'd like to have planned those out a bit better to relieve myself from some of those mid-process frustrations.
What's one piece of advice that you would share with other artists hoping to reach this standard of work in the future?

Everyone is quite different, and everyone needs to find what approach works out best for them, but I can say what I've been doing and what I found to be really beneficial to me. Alongside simply practicing every day for hours, it's good to pull back from time to time and analyse your work. Note if there is anything you don't like about your work. It can be anything, from the way you render metal, to how much time you spend on YouTube instead of painting . And try to fix those issues one by one. For every bigger piece that I do, I really try to push myself to make it the best piece yet. And I get quite analytical about it as well. I pull out a lot of references, and really think to myself what is the thing that I want to achieve with this piece. I've noticed that a lot of times it's not that you can't do it better, it's just that you're so used to doing it in a certain way that you simply don't think much about it, and that's when you don't improve. So I guess it's a pretty simple idea really; think about what you can improve, come up with a plan how you'll do it, and JUST DO IT!

What does this DD feature represent or mean to you at this stage of your artistic development? What can your watchers look forward to next?

This is a big deal for me. Us artists can get quite insecure from time to time, so any sort of recognition and exposure can do wonders for the artist's spirit. I'm really honored that this piece was chosen for a DD. I had a great experience both with painting this piece, and with the interaction with the commissioner. This DD just made this piece so much more memorable for me, and I'm really grateful for that. Right now, my focus is on introducing more motion, energy and expressions in my future images, as well as expanding the range of categories. So hopefully you'll be able to see more animals, dragons, non-human characters, as well as their interactions.
Bonus question: Can you cite a memorable reaction to this piece in the comments at DA?

Well, who else than lovely -- "Actually I look at the picture many times in a day, just to be sure it's not a dream. You did it !"

This is something every artist likes to hear. It's really great to see your art can have such an impact on someone . It makes it all have sense.
Thanks to Matija5850 for kindly consenting to this interview!
Art Feature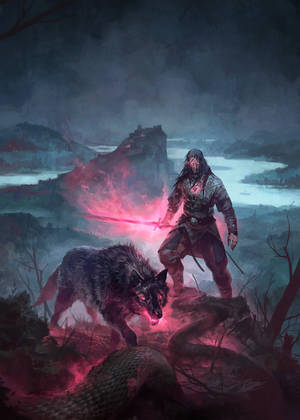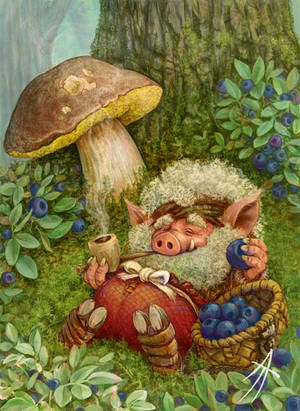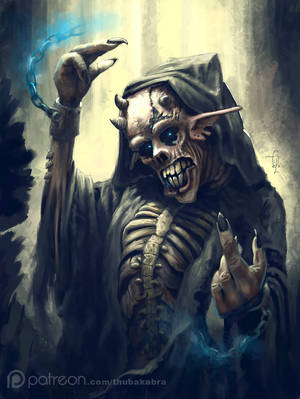 Previous Decoding DDs:

Until the End of the World..
Crow Temple
Accolade
Dragon's Breath

Spread some cheer by leaving a comment and/or

on works that you like!
Want to suggest a DD? See the link to my guidelines below!