Decoding Daily Deviations is the series that aims to unlock the secrets of what it took to create these magnificent artworks and motivate others to work towards similar recognition. Each week we will present an interview with one artist who has recently received a DD and have them share the details on that specific piece, relating to their creative process, techniques, and narrative inspirations. If you've ever wanted to know more about a beloved artwork and the talented skills applied to it, this is the series to keep track of!"
FEATURED ART:
Jet Futura by
vladimirpetkovic
DD DATE:
2016-05-20
AVERAGE TIME:
2-3 weeks
TOOLS/PROGRAMME:
Maya with Arnold (modeling and lighting)
Zbrush (terrain sculpting)

Mudbox (textures)

UV Layout (UV maps)

OnyxGARDEN (foliage creation)

Photoshop (final layer composite)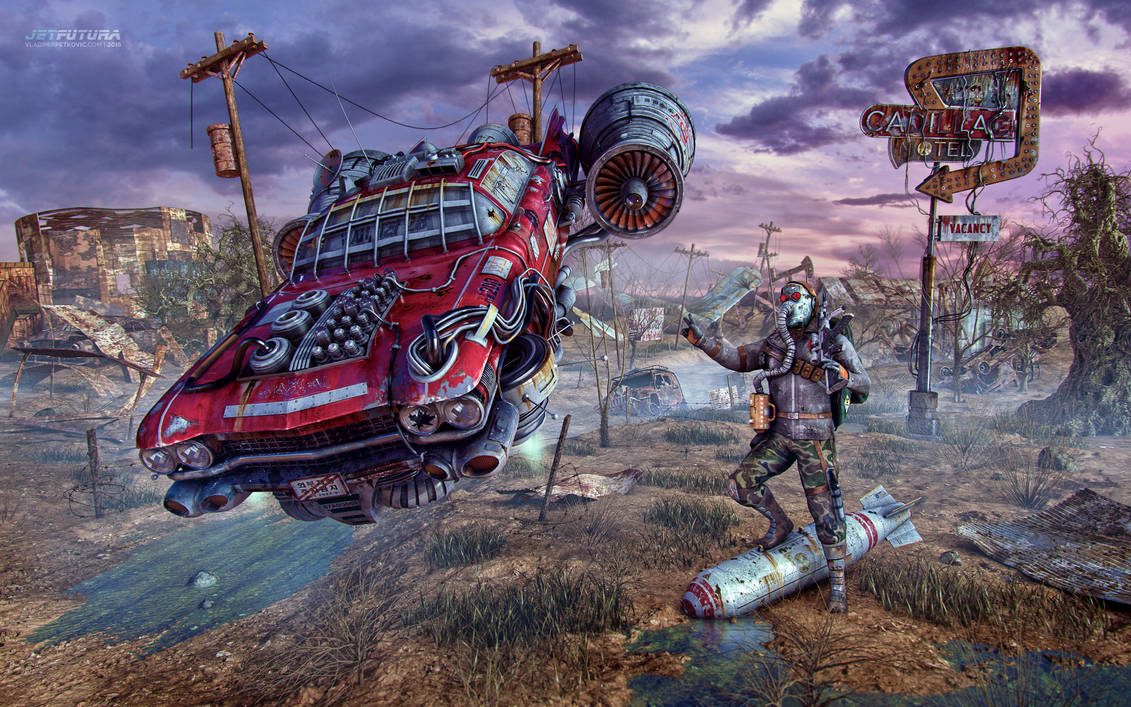 Share with readers the details of how this piece came into being. Did you have a clear story idea/inspiration from the beginning?


Being obsessed with post-apocalyptic scenery, I am obviously a huge fan of the Fallout game series. Many of my artworks are more or less inspired by it, or more closely, by the idea behind it – the end of the World, set somewhere during the Cold War era. There is something so intriguing in a world, violently disrupted somewhere in the past, which has strangely evolved towards the alternative future.

Another, constant source of inspiration are amazing artworks done by other fellow artists. I would like to mention a few out of many:

f1x-2

,

goneforeverbye

, shichigoro756, sanfranguy, Tomstrzal, and Morxx.
Jet Futura began as a series of sketches I combined into a composition. It all started with these few elements: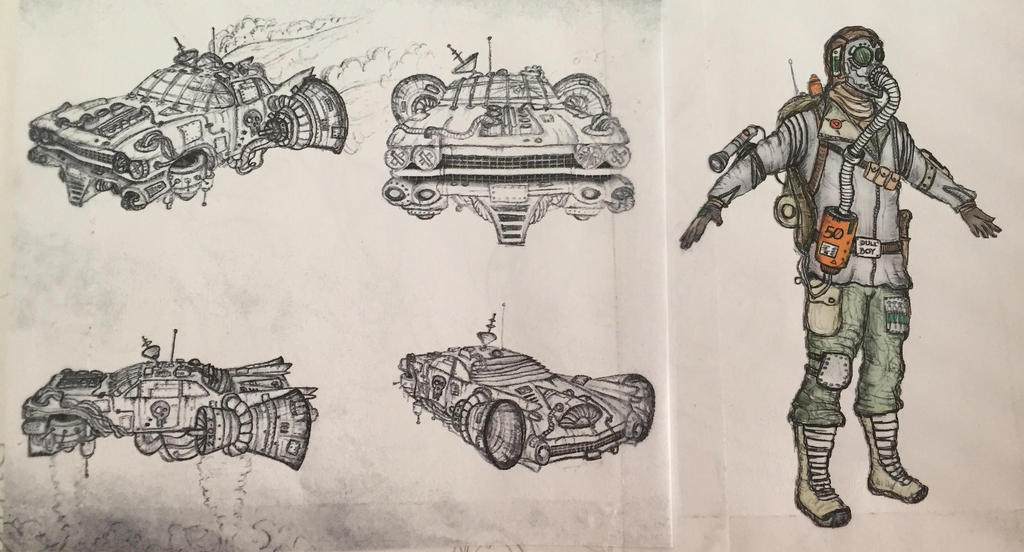 But I remember I had a major breakthrough on how to tie everything together, when I saw this fantastic concept art done for Fallout 3 by Craig Mullins:
The cinematic atmosphere, where you have the main actors in the foreground, with the environment shown fading in the back, completely occupied me. I also really liked the billboard detail, and decided to go with one of those Route 66 motel signs I have seen on my travels through North America's Southwest: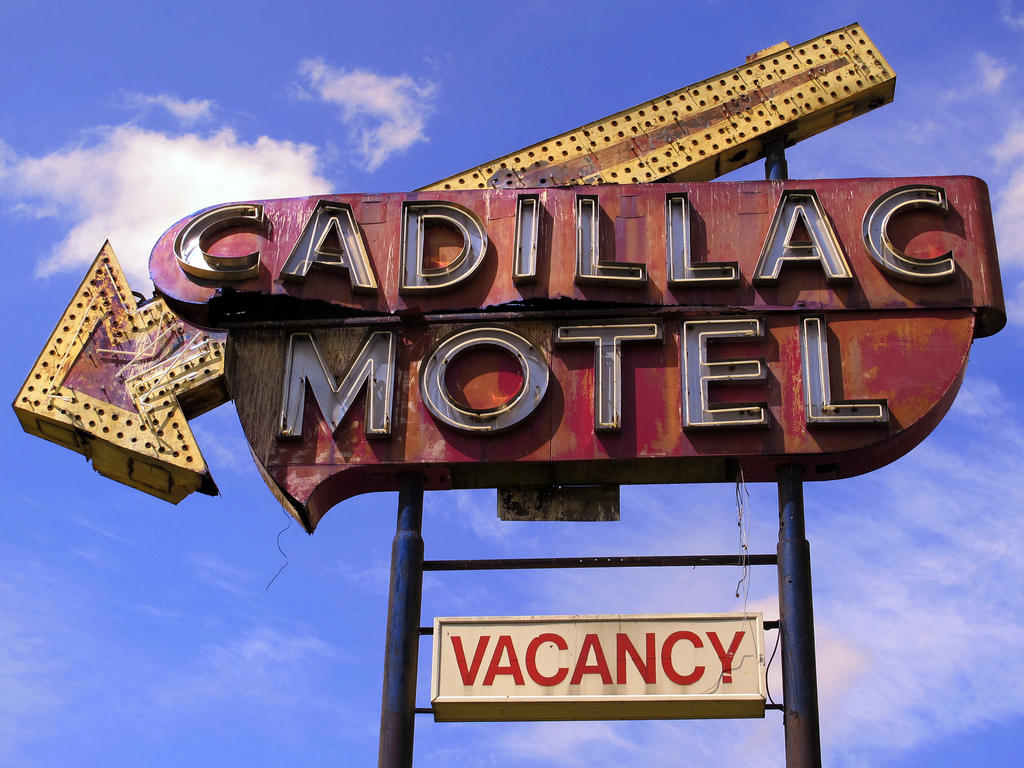 'Jet Futura' shows impressive detailing and creativity in crafting a post-apocalyptic wasteland. Please, discuss your creative process on the scene as it relates to modeling, rendering, and other processes involved in executing your vision.



One of the things I've learned during my career is to break big projects into manageable pieces, and deal with them one by one. This way, you are not overwhelmed and you are not rushing things up, but rather taking it slowly, bit by bit. This process is time consuming but rewarding in the end.

The car was based on the Cadillac Eldorado I modelled in Maya a few years ago, but heavily modified to fit a retro-apocalyptic future. The car was textured in Mudbox and I've done a couple of studio renders in Cinema 4D to see how it would look. (More renders at vladimirpetkovic.com/portfolio…)

The next big challenge was creating the Fallout soldier. I am not super experienced as a character artist, so this one was a challenge. Basically, I have a few generic human figures I've sculpted in Zbrush, which I am using as a starting point for the character designs:



Thanks to vladimirpetkovic for kindly consenting to this interview!

Make sure to view more of his wonderful works: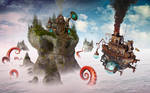 Previous Decoding DDs:

The Northern Administration
Prisoned Singer
Don Kichote
On The Hunt
The Platform
I know a bank
Love and war
52Hz
Chase, The Dreamer
Mad
Until the End of the World..
Crow Temple
Accolade
Dragon's Breath

Spread some cheer by leaving a comment and/or

on works that you like!
Want to suggest a DD? See the link to my guidelines below!