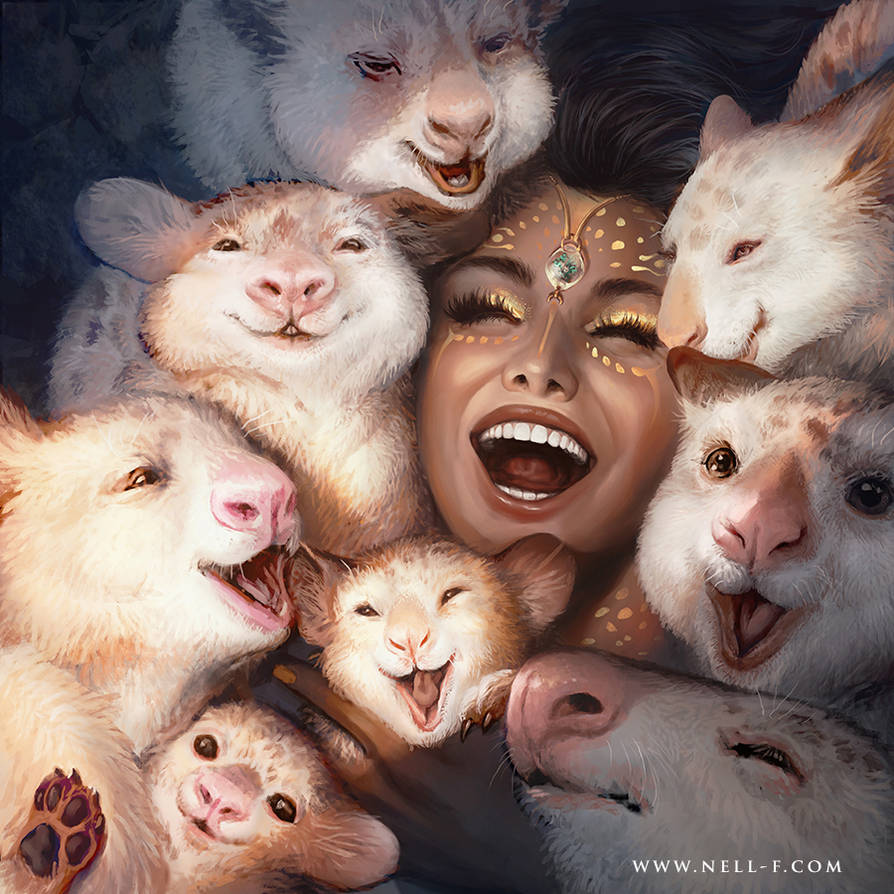 Decoding Daily Deviations aims to unlock the secrets of what it took to create these magnificent artworks and motivate others to work towards similar recognition. Each week we will present an interview with one artist who has recently received a DD and have them share the details on that specific piece, relating to their creative process, techniques, and narrative inspirations. If you've ever wanted to know more about a beloved artwork and the talented skills applied to it, this is the series to follow!
FEATURED ART: Drowning Joy by nell-fallcard
DD DATE: 2018-06-03
TIME SPENT: 12 HRS
TOOLS/PROGRAMME: Adobe Photoshop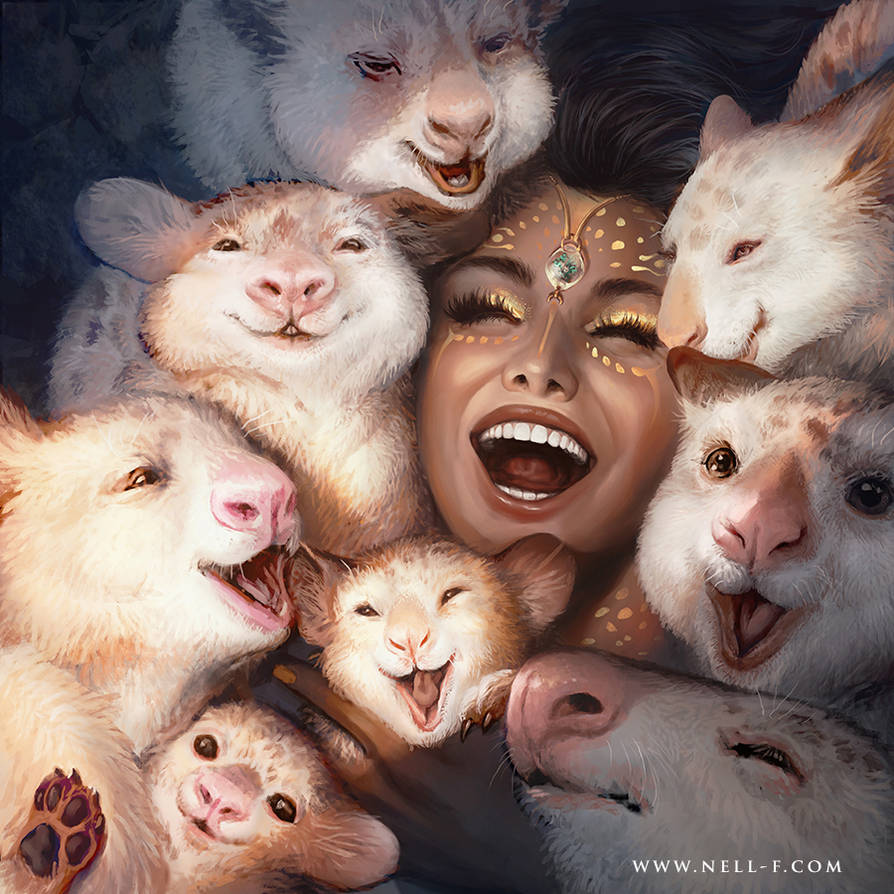 Share with readers the details of how this piece came into being. Did you have a clear story idea/inspiration from the beginning?
I came across an article about a recently discovered new animal species, and among the listed animals there was the Tree-Kangaroo, which rivals the Quokka in laid-backness. They all looked so chill and happy that I saved the whole gallery to my hard drive and promised myself I would make a painting that would capture their expression. Months later, "Drowning Joy" came out.
"Drowning Joy" radiates with happiness and contentment that is infectious for the viewer. Please, take us through your creative process on composing and rendering the image.
Well, I came back to an "inspiration" folder I've got, where I collect everything that moves me: a gorgeous colour palette, or a kickass composition, or a fantastic clothing design. In this case, it was the expressive tree-kangaroos. I then googled for happy laughing girls, picked a reference with the type of laugh I wanted, and started sketching away. I usually do from 3 to 9 different sketches in black and white values, to play with the composition, and once done I ask my social networks to vote for the one they like the most, which then I proceed to render. In here you can find the process in pictures
Did you encounter any challenges? If so, how did you tackle them? Is there anything you would do differently now if you could?
Actually yes! I took the sketches to international art forums, and something interesting happened -- the Asian users found the sketch creepy! Like if she was being drowned in animals (which inspired the title of the piece). I received the same feedback several times, the piece had this vibe of being trapped and suffocated. I figured out it was because of the lighting: quite a dramatic black and white contrast, which usually is used as a visual resource to represent danger. What I did was to fix that vibe with the colour palette, by making the light warm, the shadows less black and more blueish, and the overall lighting somewhat blurred to give this dreamy-like glow instead of sharpness. I reckon it worked out pretty well.
What's one piece of advice (or more!) that you would share with other artists hoping to reach this standard of work in the future?
I am currently reading a book called 'The Checklist Manifesto', and although I am not discovering anything new myself since I somewhat already do it, it would probably help a lot of people to get things done the right way. Basically, it's about having a process written down of everything you need to have in your painting (check correct anatomy, check proper perspective, check that your lights and shadows correspond to the light source you've got in the scene, remove tangents, etc.) and to make sure you didn't leave anything out.
What does this DD feature represent or mean to you at this stage of your artistic development? What can your watchers look forward to next?
It's the third one I've gotten, and of course was lovely news! It brings good exposure and brightens my day. Somehow, as an artist, there is this fear that you won't be able to surpass what you did in the past; this fear that you've hit the ceiling and it's downhill from there. It feels amazing to realize that's not yet the case.
Special thanks to Nell for kindly consenting to the interview.


Visit her gallery for more art: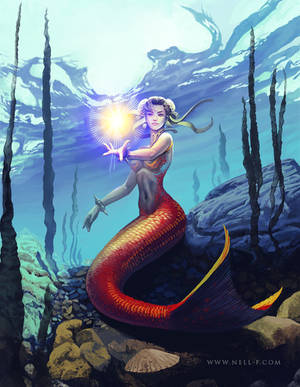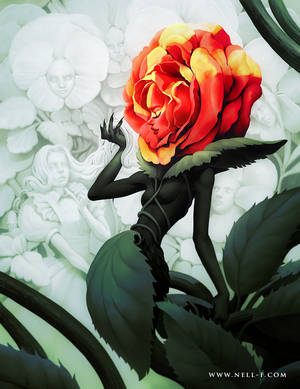 Previous Decoding DDs Interviews

Spread some cheer by leaving a comment and/or

on works that you like!

Want to suggest a DD? See the link to my guidelines below!

DD Features
DD Suggestion Guidelines