Decoding Daily Deviations is the series that aims to unlock the secrets of what it took to create these magnificent artworks and motivate others to work towards similar recognition. Each week we will present an interview with one artist who has recently received a DD and have them share the details on that specific piece, relating to their creative process, techniques, and narrative inspirations. If you've ever wanted to know more about a beloved artwork and the talented skills applied to it, this is the series to keep track of!"
FEATURED ART:
DON KICHOTE by
Mlenart
DD DATE:
2016-05-11
AVERAGE TIME:
15 hrs
PROGRAMME:
Adobe Photoshop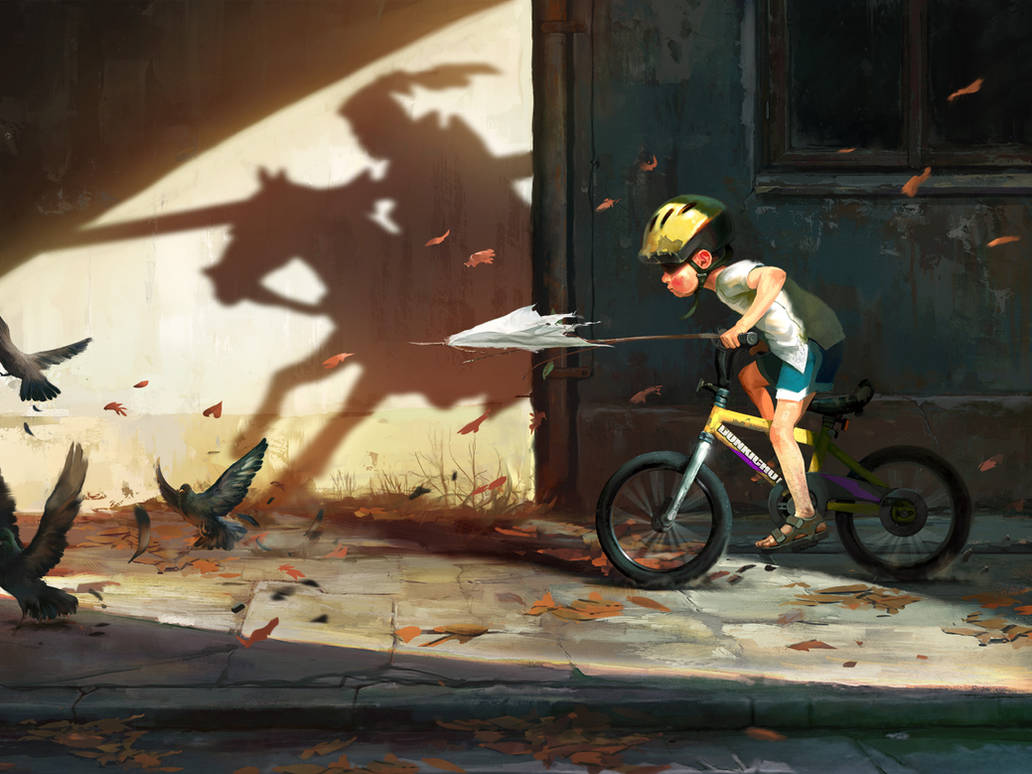 "Don Kichote" was done as a contribution to a charity auction for kids with autism spectrum disorder. How did you get involved with the project and what inspired the narrative we see depicted?


I heard about this auction from my friend and I really liked the idea, so I applied to the organizers expressing my willingness to make the illustration. It was already very late, so I had little time for the idea and implementation. The task was to present the imagination/child's world. I began to wonder what I was doing when I was little and how I used to play in the backyard. The idea came to me like a thunderbolt. I think I can say that the boy in the picture is actually me."
The piece really strikes a chord with viewers as it pertains to childhood nostalgia and the sense of boundless imagination. Can you take us inside your creative process on the painting, and what it is that you prioritised to successfully execute your vision?
The idea is only the beginning -- it's very difficult to convey the appropriate emotion through artistic means. I knew that two things in my work would be most important: the light and the composition that serves the theme. These were both based on contrast: contrast of light and shadow and the subject and the environment in which it is presented.

The light in the image supports the composition as the viewer's attention is directed from right to left: the illuminated figure on the right, white rag in the exact center, further shadow on the wall, and birds at the end of the light shape. Such a composition in the form of an "arrow" with the addition of leaves adds dynamism to the scene. Another contrast is theme versus environment: joyful memories and the pure imagination of the child (warm light, vivid colors) in a seedy area of ​​an old tenement house and cracked sidewalks.

In the end it comes down to details. My goal was to keep the viewer in the image as long as possible. Therefore, the child's helmet is cracked, knees are scuffed, cheeks are red and his legs are muddy. Additionally, "DONKICHOT" is written on the bicycle , which means the image can be interpreted even deeper. A whole process is recorded and everyone can watch it on my Youtube channel."
Time lapse video



Did you encounter any creative challenges when working on the piece? If so, how did you tackle them? Is there anything you would do differently now if you could?



I had a problem with the knight's shadow which you can see on time lapse film. I was looking for the right shape for a long time. When it comes to what I would change, I think I'd try to add a little more excitement on the boy's face."
What's one piece of advice that you would share with other artists hoping to reach this standard of work in the future?
I don't really feel like I am the best person to give advice to anyone, but perhaps only what I can say from my own experience. If you love painting, just keep working, do not give up. Finally someone will appreciate your work and probably faster than you do yourself, because you will always want to be better and feel that it is still not perfect."

What does this DD feature represent or mean to you at this stage of your artistic development? What can your watchers look forward to next?



A DD is very important to me. People from all over the world reacted to this piece, and it turns out that no matter where we live, where we come from, we shrug and reach for the heart of the same things. I am very glad because that was the main purpose; after all, our goal was to draw attention to the charity auction and shed some light on the problem of kids with autism spectrum disorder. When it comes to my future work, I hope that it will only get better and I will not disappoint you. I'm currently working on my animated short film called "Re-cycle" whose premiere will be soon, I think. And of course I will continue painting. I hope that my greatest work is not yet achieved."
Bonus question:
Can you cite a memorable reaction to this piece in the comments at DA?

There were many touching comments at DA -- for example, this one from :

"This reminds me of Freak the mighty. That boy wanted to be king; a knight in shining armor! But since the modern world didn't exactly have the same traits as the medieval era, he would take his imagination and drag it to new heights. I imagine he would do this~ If he could ride a bike.
This is amazing art. I admire your use of warm and complimentary colors to go with an autumn type theme. Also admiring how well you interpreted the light in this picture. I personally can't do that, considering I am but an amateur at scenery, an art in general. I'm so grateful you used your artistic ability for such a good cause. My brother is autistic although he has not been properly diagnosed. My family and I knows he has this disorder and it gives him a hard time. I appreciate your support of kids or people ASD."

But I want to mention the note that I received from who actually wrote a poem about my work and sent it to me. Isn't that great?!"
Thanks to Mlenart for kindly consenting to this interview!
Make sure to see more of his stunning works: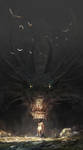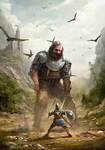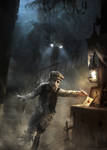 Previous Decoding DDs:

On The Hunt
The Platform
I know a bank
Love and war
52Hz
Chase, The Dreamer
Mad
Until the End of the World..
Crow Temple
Accolade
Dragon's Breath

Spread some cheer by leaving a comment and/or

on works that you like!
Want to suggest a DD? See the link to my guidelines below!